Lovely coastal towns and medieval cities scattered along the sun-soaked shores of the Mediterranean attract travelers from around the world to wander their cobblestone streets and ancient alleyways, delight in mouth-watering cuisine and soak in the turquoise waters. With so many amazing destinations to choose from, it can be hard to decide. Check out this list of Mediterranean Cities You Will Adore.
Keytours Vacations travel packages are fully customizable. Add a day, a week, a sightseeing tour, another destination or let our expert travel consultants design something truly unique. Browse our website for great ideas or schedule a consultation with one of our expert travel consultants.
Rhodes, Greece

Rhodes, the pearl of the Mediterranean region, is a cosmopolitan island that combines unique natural beauty and archaeological wealth with stunning beaches and intensive nightlife. This is a place for everyone: simultaneously youthful and family friendly, romantic and modern.

Learn more about Rhodes Travel


Tangier, Morocco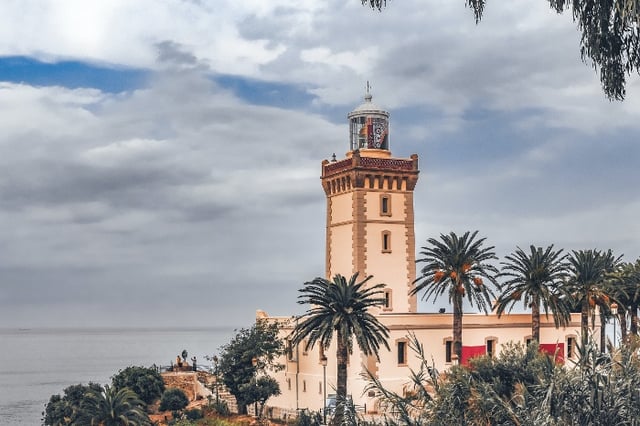 Discover Tangier, an international destination for both Europeans and Americans with deep cosmopolitan roots. Situated where the Atlantic Ocean meets the Mediterranean Sea, this city is a rapidly modernizing resort destination. With a history of espionage and many historic attractions, Tangier will fill your travels with adventure.


Learn more about Tangier travel
Tel Aviv, Israel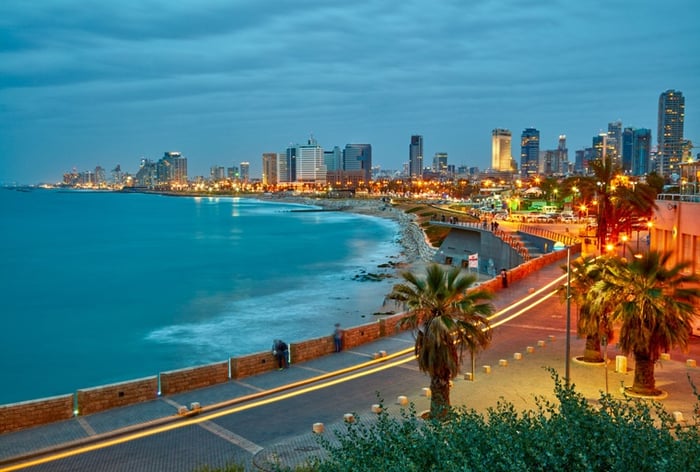 Tel Aviv, alongside Jerusalem, is one of the two most popular tourist destinations in Israel, as well as the economic and cultural centre of the country. The seaside location makes Tel Aviv an appealing summertime destination, and its reputation for lively nightlife and a burgeoning cultural scene explains it being dubbed the 'city that never stops'.

Learn more about Tel Aviv travel

Valencia, Spain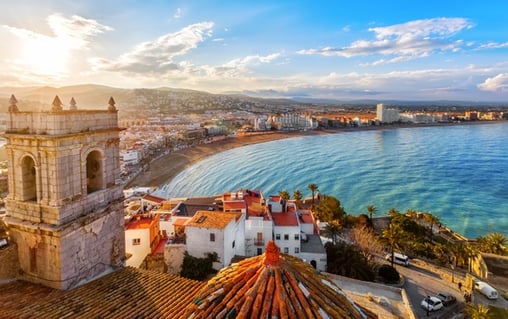 Valencia is one of the most vibrant cities in Europe. With a privileged location by the Mediterranean sea, it offers a perfect combination of beaches and culture, past and present. The birthplace of paella, it boasts a thriving food scene featuring Michelin-starred restaurants as well as quirky tapas bars. Its neighbourhoods come to life during traditional festivals like Las Fallas, and every night is lively in trendy districts like Ruzafa or El Carmen.

Learn about Valencia travel

Palermo, Italy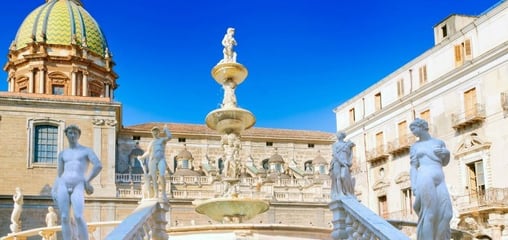 Capital of the beautiful region of Sicily, Palermo is a fascinating hidden gem and a busy port city that brims with energy. Continuously changing, this city has reclaimed its place among Europe's cultural cities. Palermo is full of sights and treasures: from Baroque churches and glorious Norman-Gothic architecture to Art Nouveau villas and lively markets – the flamboyant spirit of Palermo can be found down every corner of the city's chaotic streets.

Travel to Palermo


Marseille, France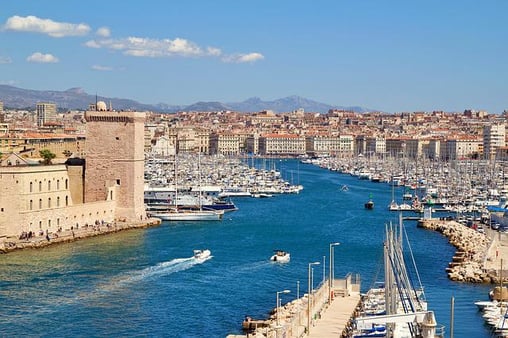 Marseille is the undiscovered jewel in the crown of France's Mediterranean coastline. The rocky hills of Provence look down onto the ancient port and the thousands of boats docked in its clear blue waters. Countless artists have been seduced by the sunny climate and the hustle-and-bustle of the town. France's second city has all you could ask for - beautiful beaches, ancient buildings, thriving arts, and a dynamic nightlife. Welcome to a place fiercely proud of its unique cultural heritage, dubbed "Planet Mars" by its youthful population.

Travel to Marseille

Venice, Italy

From its unmatched romantic vibes to its historical heritage to its indisputable beauty, there is no other city like Venice. The "Queen of the Adriatic" is composed of a maze of islands, canals, and bridges, which hide magnificent buildings, historical landmarks of great artistic and cultural importance, as well as charming restaurants and squares. There are no cars in Venice, but you won't need them anyway since "The City of Bridges" is best explored on foot.

Learn more about Venice travel

Cannes, France



Fall in love with the charming city of Cannes on your next vacation to France. This luxurious town is home to the famous Cannes Film Festival, and is a vibrant tourist destination during the summer season. One of the best-known cities on the French Riviera, Cannes is bursting with boutique shops, delectable restaurants and beautiful resorts. Whether you want to go shopping on the famous street "La Croisette," or spend a relaxing day on Cannes islands "Île Saint-Honorat and Île Sainte-Marguerite," you are sure to enjoy your time in Cannes.

Learn more about Cannes travel


Dubrovnik, Croatia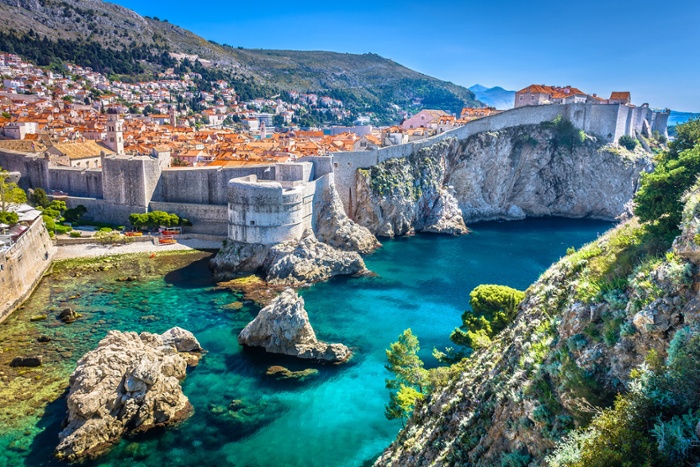 The City of Dubrovnik buzzes with life all year around. The astonishing beauty of the marble-clad Old Town is contained within the city walls; people flock to its squares, picturesque narrow alleyways, cafés and bars. The clean beaches and the crystal-clear blue water surrounding the city walls of Dubrovnik captivate the visitor with their charm.

Travel to Dubrovnik


Sorrento, Italy



Sorrento's breathtaking views and rolling landscapes of extraordinary beauty offer a scenery rich with enchantment. The extraordinary spectacle of the intense citrus flowers and their intoxicating scents will captivate you on your next trip to southern Italy.

Learn more about Sorrento travel
Crete, Greece



Crete, the largest of Greek islands, is a place where myth meets history, where the age-old Cretan culture teems in modern villas, where the sea meets the mountains, and unspoiled nature coexists with modern tourist infrastructure. Crete has a thousand faces: one for each and every sort of traveller: the nature-lover, the explorer, the cosmopolitan, the lover of history, and the classic vulture.

Learn more about Crete travel
Mallorca, Spain



The island of Mallorca combines the scenic beauty of the land and the sea. The coast is blessed with long stretches of sandy beaches, secret coves, and plenty of sunshine. The interior is dotted with picturesque villages steeped in history and the layered heritage of the Romans, Arabs, and Christians who have conquered and settled the area. Rent a bicycle, go sailing or hike through the rugged wilderness.
Learn more about Mallorca travel

Split, Croatia



The coastline of the Atlantic Sea cradles the elegance of the historical city of Split. Chosen by the Roman emperor Diocletian as his residence, Split accommodates his giant palace — an intricate complex of quaint alleys and squares with over 1700 years of history, — a real city within a city.
While the charm of the historical sites captivates many holiday-makers who flock to Split throughout the hot Croatian summer, the unspoiled nature and crystalline waters just make them fall in love.

Learn more about Split travel
Lecce, Italy



Explore the "Florence of the South", the Baroque city of Lecce with its unique old town! Admire the Baroque architecture and impressed by the best Italian street food such as mozzarella-filled pastry "rustico", tarallini and "pasticciotto"

Travel to Lecce, Italy with Rome and Puglia Private Journey
Trapani, Italy



Trapani is one of the most romantic places in Sicily, and arguably all of the Mediterranean littoral. Characterised by long stretches of coast and coastal plains, this city is littered with lavish monuments and palaces, historical sites, windmills, near islands and a countryside that begs to be explored. By night, the region should be enjoyed over a glass of Marsala wine and fine food at a beachside restaurant, ideally facing west so one can enjoy some of the most spectacular sunsets in Europe.


Learn more about Trapani travel
Antalya, Turkey



Antalya is the pearl of the Turkish Riviera -- an exciting major city, and a paradise for vacationing families from all over Europe. The coast features innumerable delightful beaches, with hotels and restaurants to suit all budgets peppering it in abundance. Those looking to break the streak of all-inclusive days by the pool will find a fascinating many ancient sites to explore in close vicinity.

Learn more about Antalya travel
---
Choose Keytours Vacations, your experts in personalized travel experiences, and make your next vacation one to remember! Customize your vacation or choose one of our packages!
Ready to travel? Start planning your vacation with Keytours Vacations, your expert in personalized travel experiences.


or