The Christmas Markets of Europe offer an exceptional time to travel to Europe. No matter where in Europe you travel to, you will be dazzled by a sea of glittering lights, filled with delectable treats and delighted by the festive atmosphere. So grab yourself a gingerbread cookie and a cup of warm cup of hot cider then check out our list of 11 Delightful Christmas Markets in Europe!

Keytours Vacations travel packages are fully customizable. Add a day, a week, a sightseeing tour, another destination or let our expert travel consultants design something truly unique. Browse our website for great ideas or schedule a consultation with one of our expert travel consultants.

1. St. Gallen, Switzerland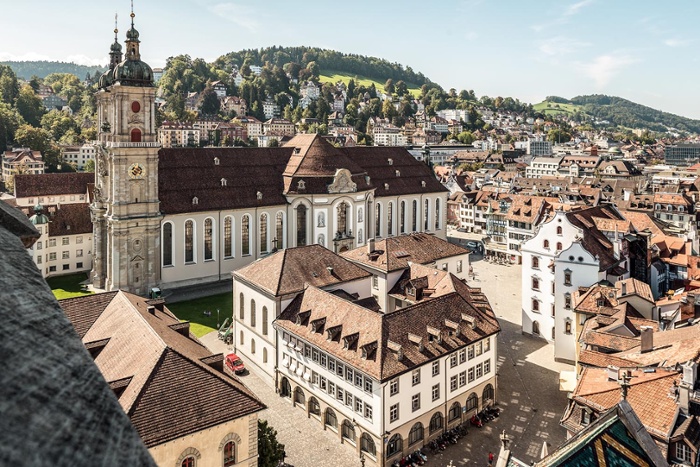 The compact metropolis of eastern Switzerland between Lake Constance and Appenzellerland has a charming, traffic-free old town. Colorfully-painted oriel windows are a town feature. The Abbey precinct with the cathedral and Abbey Library has been accorded UNESCO World Heritage listing.

What makes St. Gallen's Christmas Market delightful? For those who love the magic of Christmas time, St. Gallen is a must to enjoy the festive atmosphere. Delightfully decorated Christmas market stalls line the narrow streets of the romantic old town and seven hundred stars twinkle above, giving the city the name of "The city of stars" during the Advent season. Visit the Christmas tree in the Abbey district which dazzles and delights with 18,000 lights. Check out a concert in the magnificent cathedral along with a varied Advent program that includes a food market --- making St. Gallen's world heritage city a travel must for the Christmas season!
How to get there? Travel to Switzerland with Switzerland A La Carte Self Drive Vacation


2. Puglia, Italy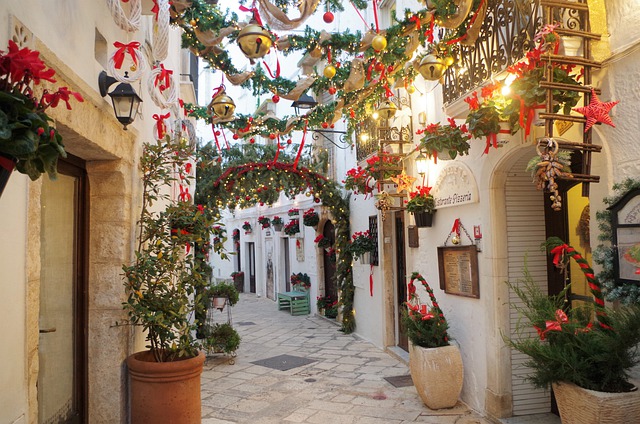 Puglia is steeped in history having had an endless procession of conquerors bringing in waves of culture, ancient towns with unique architecture and extravagant cathedrals, olive-green seas and food that rivals any in Italy.
What makes Puglia's Christmas Markets delightful? While Puglia is best known as a summer travel destination, it is not just sea and beautiful landscapes. In fact, the Christmas season in Puglia is quite delightful. The illuminated villages and cities of Puglia are filled with the lights and colors of the famous Christmas markets where you can find many handicraft products of the Puglia region.

How to get there? Travel to Puglia with Rome and Puglia Private Journey


3. Strasbourg, France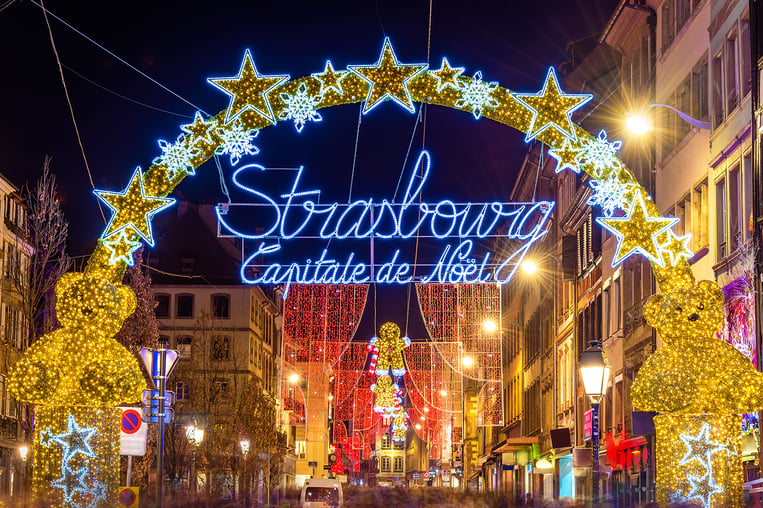 With the tiny rivers and narrow alleys, extraordinarily varied architecture, and the poetry which emerges from the magnificent historical centre, the Alsatian capital is simply delightful. A rich cuisine, a plentiful cultural life, and a position in the heart of Europe are also important parts of the city's identity. Both in winter and summer, Strasbourg, which is classified as a world heritage site by the United Nations, is one of France's most attractive and romantic destinations.

What makes Strasbourg's Christmas Market delightful? Strasbourg is known as the "Capital of Christmas" because the Christmas Market in Strasbourg is the oldest in France and dates back to 1570. The residents and shopkeepers of Strasbourg take it seriously and deck the halls, transforming the streets and shopwindows into a delightful winter wonderland with festive garlands and twinkling lights.

How to get there? Travel to Strasbourg, France with A French Christmas

4. Stockholm, Sweden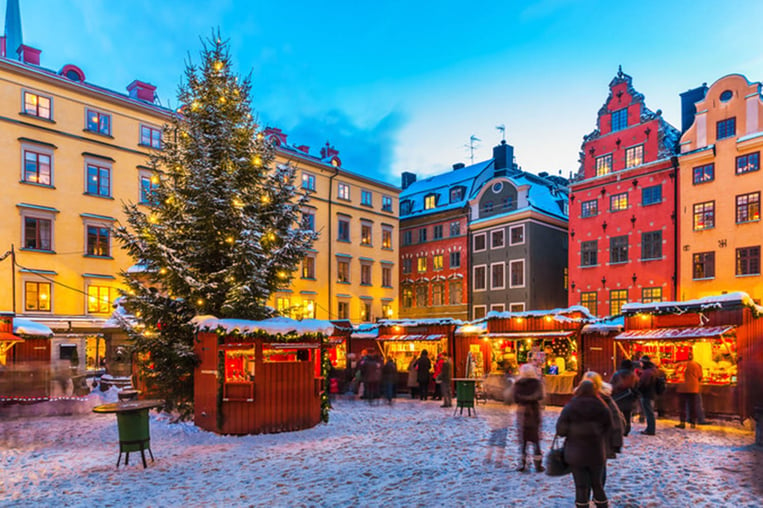 Stockholm is a city of contrasts. Trends in music, design, fashion, and technology are born here. And innovations that spread worldwide are also invented here. Trendy bars and world-class restaurants are shoulder-to-shoulder with historical cafes and cozy neighborhood pubs.

What makes Stockholm's Christmas Market delightful? Stockholm's delightful Christmas Markets will surely get you in the spirit for Christmas! With a gingerbread cookie in one hand and a cup of warm glögg in the other; stroll through delightful market stalls in Stockholm's historic old town or the elegant Christmas fairs at the royal stables.

How to get there? Travel to Stockholm with Scandinavian Highlights



5. Budapest, Hungary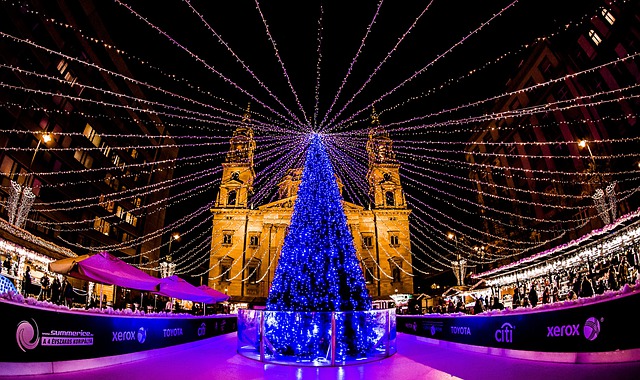 Budapest is a truly authentic and historic European capital, but it also has an innovative, pulsating personality--making it a versatile and cosmopolitan city. The beautiful built and natural environment, the grandiose architecture, the historical thermal spas, the diverse and vibrant gastronomy, a blossoming fashion and design scene, and the rich cultural life define Budapest's sparkling and original character. Come with us and indulge in the spice that is Budapest. Make memories you will remember for the rest of your life.

What makes Budapest's Christmas Market delightful? Travel to Budapest during the Christmas season for one of the most beautiful Christmas Markets in Europe including the main Christmas Market in Vörösmarty Square and the Advent Feast at St Stephen's Basilica.. Budapest will surely delight it's travelers at Christmas season!

How to get there? Travel to Budapest, Hungary with Berlin To Budapest Imperial Jewels Private Journey


6. Malaga, Spain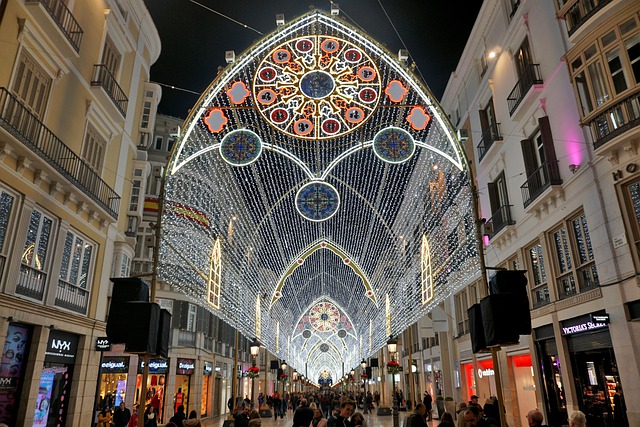 Malaga might not be as popular as other Spanish cities, but a quick visit to the birthplace of Pablo Picasso is enough to win any visitor's heart. With a great mix of ancient history and modern culture, nearly 3.000 hours of sunshine a year, and several kilometres of beach, it's quite easy to see why Malaga has been described as "Ciudad del Paraíso" ("Paradise City").

What makes Malaga's Christmas Market delightful? Malaga delights its visitors at Christmas time with the spirit of Christmas imbuing every corner of its streets. Visitors to Malaga will be delighted by the endless stream of lights, Christmas trees, wickerwork figures and thousands of poinsettias all joined by the spectacular Nativity scenes devotedly erected throughout the city.

How to get there? Travel to Malaga, Spain with Iberian Triangle Spain Escapade

7. Prague, Czech Republic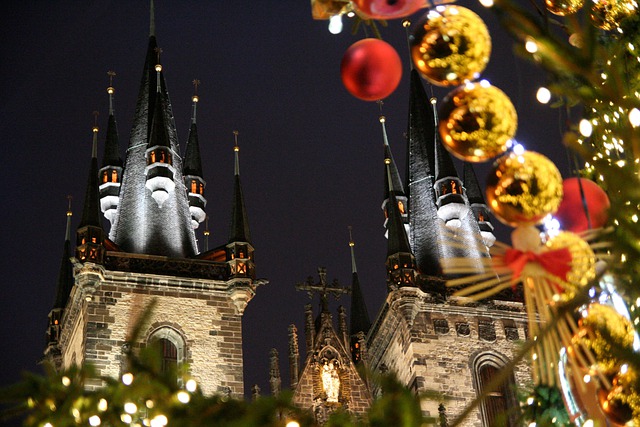 "Mother Prague has clutches," Franz Kafka wrote nearly one hundred years ago. Prague's convoluted streets may keep you in those clutches loving every second of it. Anyone who has wandered around the city's cobbled streets and Gothic alleyways and seen the moon hover behind the towers and pinnacles of Europe's most beautiful capital will definitely come back.

What makes Prague's Christmas Market delightful? The Christmas markets of Prague are a key ingredient to the festive magic in the Czech Republic. Travelers to Prague during the Christmas Season will be delighted by the winter wonderland setting with brightly decorated wooden huts, local handicrafts to purchase and the traditional Christmas treats to enjoy.

How to get there? Travel to Prague with Berlin To Budapest Imperial Jewels Private Journey

8. Copenhagen, Denmark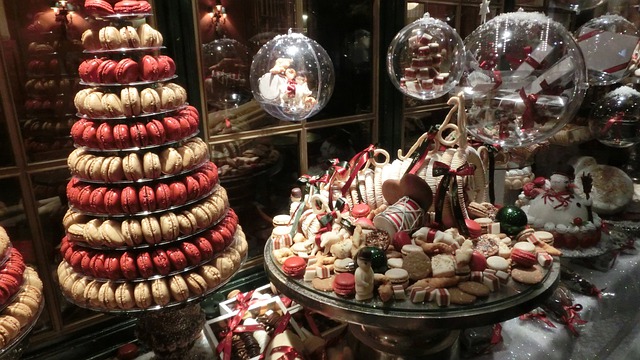 Copenhagen is a compact big city packed with historic buildings lining its narrow cobbled streets. Here you will find a great mix of world-class gastronomy, beautiful architecture, award-winning design, clean harbour baths, the unique, free town of Christiania, and the seat of the world's oldest monarchy. It has been named one of the best cities to live in several times, and it was the first city in the world to be named the "Bike City" by the International Cycling Union – a title to which the several hundred bike lanes bear witness.


What makes Copenhagen's Christmas Market delightful? Christmas in Copenhagen is a delightful time to enjoy the city, travelers will enjoy a magical atmosphere at Tivoli gardens, the Christmas markets in Nyhavn and The King's New Square.

How to get there? Travel to Copenhagen with Scandinavian Highlights


9. Berlin, Germany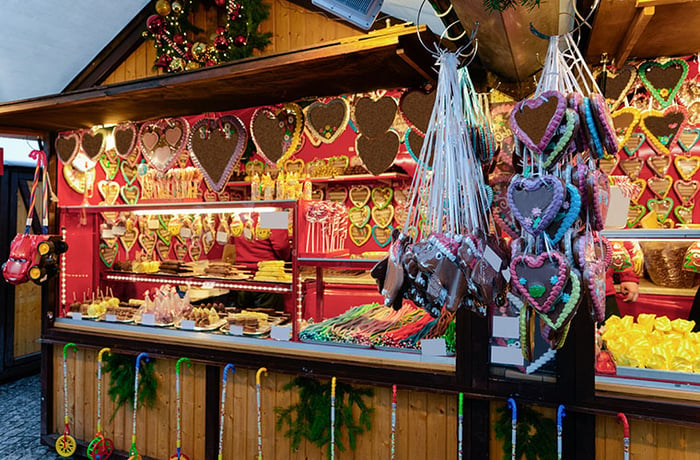 Welcome to Berlin — the capital of Germany, which has changed drastically since the Wall came down, becoming a major destination for culture, parties and niche hipster delights. Today Berlin is a young, dynamic metropolis open to the world right in the heart of Europe, setting new trends in architecture, art and fashion. Shiny modern business centres compete for attention with nostalgic 90s grunge, and young families have brunch while club kids bike home in the late morning. Discover its diversity — enjoy Berlin! Be a Berliner. Eat a Berliner.
What makes Berlin's Christmas Market delightful? Christmas markets are one of the most famous and beloved German holiday traditions. Berlin will delight travelers during the Christmas Season with a wide variety of Christmas markets all over the city, with different ambiances catering to all kinds of visitors.


How to get there? Travel to Berlin with Berlin To Budapest Imperial Jewels Private Journey


10. Vienna, Austria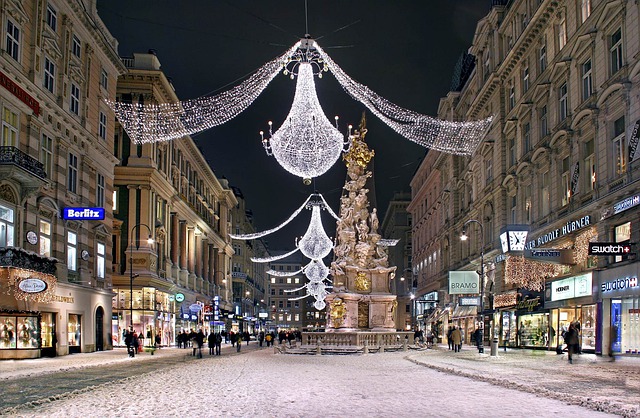 Art and culture are embedded in the soul of Vienna: imperial splendor, world-class museums, opera and classical music heritage. Modernist legacy and a cosmopolitan flair add delicious contrast to the old-world charm. Walk down the parks and grand palace-lined Ringstrasse, experience the centuries-old cafe tradition and admire the astonishing architecture of a buzzing modern capital filled with history.

What makes Vienna's Christmas Market delightful? Vienna is a delightful city anytime of year, but the Christmas season is one that will surely delight visitors. Travelers to Vienna will find over a dozen Christmas markets ranging from cute and cozy to grand and elegant. This magical city becomes even more delightful in the festive season when market stalls pop up all over the city in squares and courtyards.

How to get there? Travel to Vienna with Berlin To Budapest Imperial Jewels Private Journey
11. Luxembourg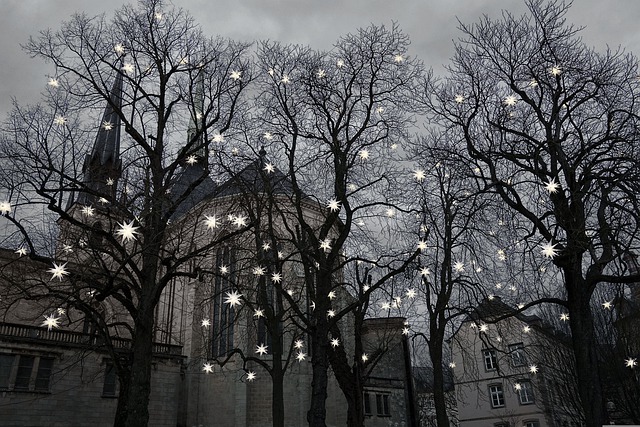 Bordered by Germany, France and Belgium, Luxembourg is one of the smallest sovereign states in Europe. The capital city of Luxembourg is Luxembourg. Not only is the city of Luxembourg one fo the four institutional seats of the European Union, it is also a UNESCO World Heritage Site due to the exceptional preservation of the vast fortifications and historic quarters.

What makes Luxembourg's Christmas Market delightful? For a small country, Luxembourg packs a lot of festive atmosphere that will delight travelers with the Winterlights and the Luxembourg Christmas Market that takes place on Place d'Armes, one of the most central squares in the Luxembourg capital.

How to get there? Travel to Vienna with Berlin To Budapest Imperial Jewels Private Journey
---
Choose Keytours Vacations, your experts in personalized travel experiences, and make your next vacation one to remember! Customize your vacation or choose one of our packages!
Ready to travel? Start planning your vacation with Keytours Vacations, your expert in personalized travel experiences.


or