Discover new places and create unforgettable memories this summer. Whether you're looking for relaxation on a powder-soft beach, exploring quaint European towns, or taking a road trip down the California coast, there are plenty of options to choose from. Check out our 9 Incredible Summer Travel Destinations for some summer travel inspo!
Keytours Vacations travel packages are fully customizable. Add a day, a week, a sightseeing tour, another destination or let our expert travel consultants design something truly unique. Browse our website for great ideas or schedule a consultation with one of our expert travel consultants.
National Parks, USA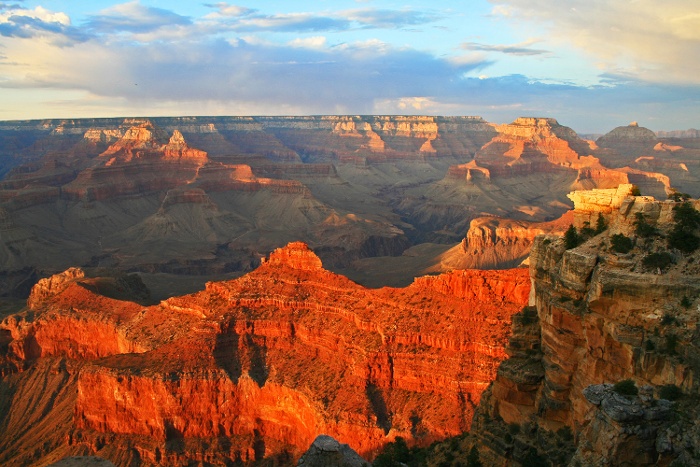 The United States has numerous national parks with spectacular scenery, hiking trails, and outdoor activities that are perfect for summer. Some of the popular national parks include Yosemite, Yellowstone, Grand Canyon, and Zion.

Why travel to the National Parks this summer? From breathtaking scenery and natural wonders to educational opportunities; visiting national parks offer a lot more than just relaxation and escape.

Interested in visiting National Parks this summer? Check out our California Nature With Yosemite


Greece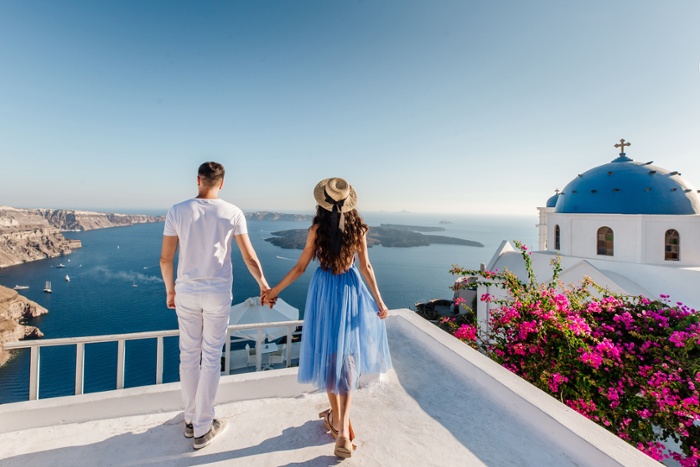 Greece is a great summer destination with its ancient history, stunning beaches, and delicious Mediterranean cuisine. Visit Athens for its iconic landmarks, Santorini for its beautiful scenery, and Crete for its history and culture.

Why travel to the Greece this summer? Picturesque islands, rugged mountains, historic ruins and do we even have to mention the beaches? Travel to Greece this summer for a destination that has it all!

Travel to Greece this summer with our Greek Islands Escapade
Iceland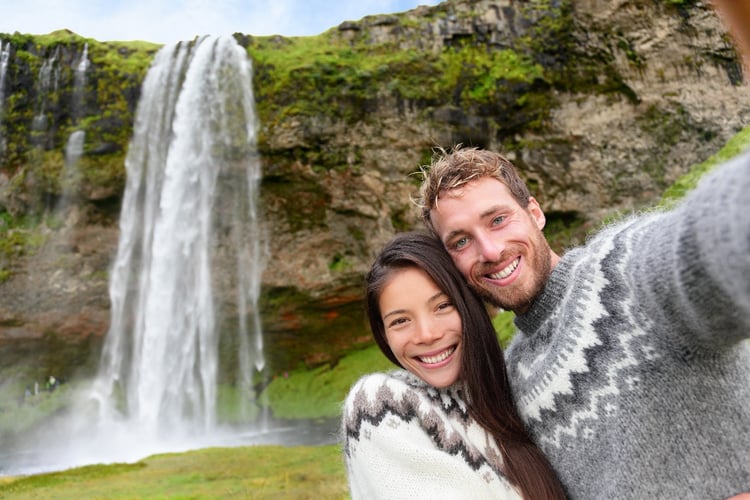 With its unique natural beauty, including glaciers, waterfalls, and hot springs, Iceland is a perfect summer destination for nature lovers. You can also enjoy outdoor activities such as hiking and kayaking.

Why travel to the Iceland this summer? Forgetting about the absolutely stunning natural beauty and some of the most dramatic landscapes on the planet for a minute, let's think Midnight Sun. In summer, Iceland experiences the phenomenon of the Midnight Sun, where the sun remains visible 24 hours a day. This provides an opportunity to experience the country's natural beauty in a completely unique way, with longer daylight hours to explore and enjoy.

Travel to Iceland this summer with our Iceland Golden Circle Discovery Drive


Costa Rica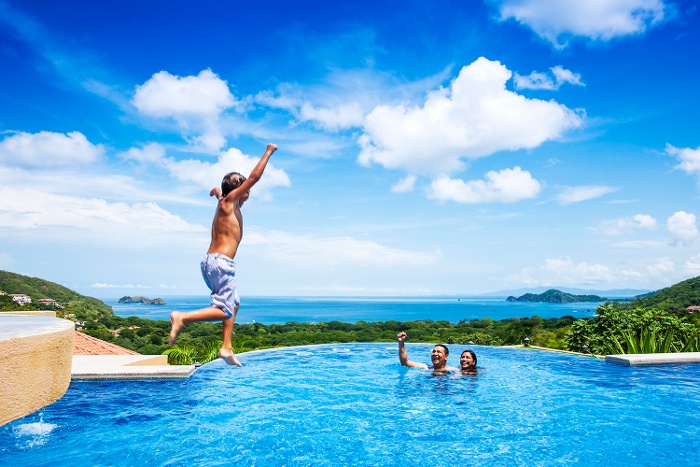 Costa Rica is known for its beautiful beaches, lush rainforests, and abundant wildlife. It's a great destination for outdoor enthusiasts, with activities such as surfing, zip-lining, and hiking.

Why travel to the Costa Rica this summer? Let's talk about Costa Rica's incredible biodiversity! From lush rainforests to pristine beaches the country is home to a wide variety of flora and fauna including monkeys, sloths, colorful birds and sea turtles. Costa Rica is the ideal summer destination for nature lovers!

Travel to Costa Rica this summer with Costa Rica a la carte



Portugal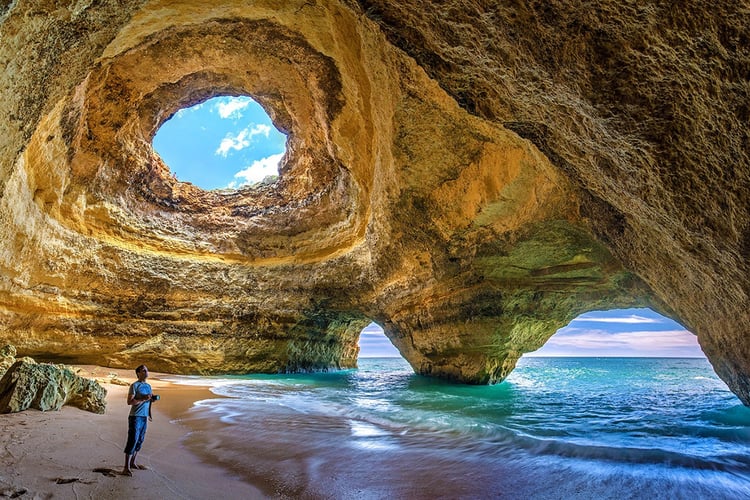 Portugal is a great destination for summer with its beautiful beaches, historic cities, and delicious food and wine. Visit Lisbon for its historic landmarks, the Algarve for its beaches, and Porto for its wine.

Why travel to the Portugal this summer? Rich cultural and historical heritage that spans centuries has bestowed Portugal with a wealth of treasures to explore including medieval castles, fortified towns, baroque churches and palaces. When you have had your fill of sightseeing, enjoy the amazing cuisine, wide range of local wines and fabulous beaches.

Travel to Portugal this summer with our Portugal A La Carte Private Journey



Caribbean Islands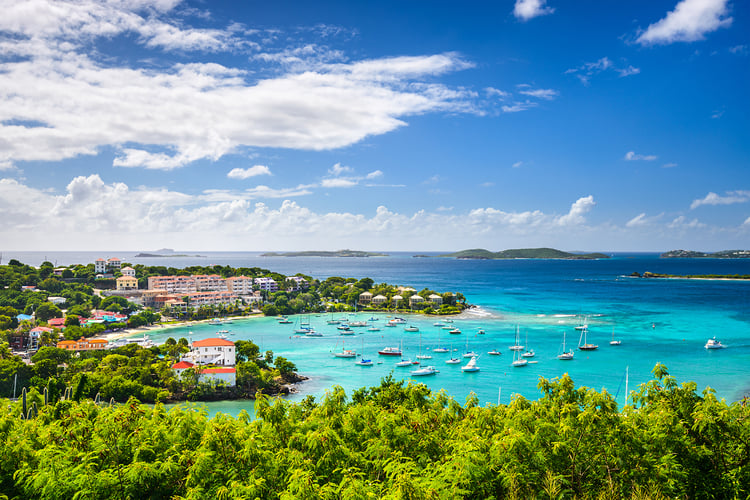 The Caribbean islands are a popular summer destination for their beaches, tropical weather, and wide range of activities, such as snorkeling, diving, and water sports.

Why travel to the Caribbean Islands this summer? There are many reasons to travel to the Caribbean islands this summer, but let's focus on the cuisine. The Caribbean offers a delicious mix of fresh seafood, tropical fruits, and spices. Whether it's jerk chicken in Jamaica, conch fritters in the Bahamas, or ceviche in Puerto Rico, there's no shortage of mouth-watering dishes to try. Not to mention the Caribbean islands offer a range of outdoor activities, diverse cultures, crystal clear waters, soft white sand and a laid-back atmosphere prime for relaxation!

Travel to the Caribbean this summer with our Taste of Antigua



Japan

Japan is a fascinating country to explore in the summer, with its unique culture, delicious cuisine, and beautiful landscapes. Popular destinations include Tokyo, Kyoto, and Hokkaido.

Why travel to Japan this summer? Japan is a country of contrasts from modern cities and cutting-edge technology to ancient temples and beautiful natural landscapes. Travelers to Japan can be immersed in a unique and rich culture, take part in tea ceremonies, soak in the hot springs and indulge in Japanese cuisine. But summer is a superb time to visit Japan because of its numerous festivals, such as the Gion Matsuri in Kyoto and the Tanabata Matsuri in Sendai. These festivals are a great way to experience traditional music, dance, and culture.

Travel to Japan this summer with our Northern Japan Escapade


New Zealand

New Zealand offers a chance to explore stunning landscapes, from mountains and glaciers to beaches and rainforests. You could go hiking, kayaking, or bungee jumping, or simply relax and enjoy the scenery.

Why travel to New Zealand this summer? From adventure activities to unique wildlife, New Zealand offers a once in a lifetime summer destination. Check out the iconic kiwi bird, playful dolphins and majestic whales; indulge in localy sourced food and wine, experience the Maori culture, go white-water rafting or soak in the diverse landscapes including majestic mountains, glaciers, pristine beaches and lush rainforests.

Learn more about New Zealand travel and let our expert travel consultants personalize your vacation package


Europe

Europe offers a wide range of destinations, from historic cities to picturesque countryside to coastal towns. You could explore Italy's art and architecture, visit the castles of Scotland, or relax on the beaches of Spain.

Why travel to Europe this summer? Europe offers a wealth of experiences for travelers during the summer months, from history and culture to scenery and food. With so many countries and attractions to choose from, it's easy to customize a trip to fit your interests and preferences. Let Keytours Vacations personalize your European summer vacation!

Discover Europe this summer with our London, Rome, Paris - Multi-City Vacation Package
---
Choose Keytours Vacations, your experts in personalized travel experiences, and make your next vacation one to remember! Customize your vacation or choose one of our packages!
Ready to travel? Start planning your vacation with Keytours Vacations, your expert in personalized travel experiences.


or