Imagine seeing the Great Pyramid of Giza or the Eiffel Tower with your children, grandchildren, siblings, and more loved ones, for a shared experience and memories that will last a lifetime.

Whether it's for a family reunion or simply to escape the routine chaos of home life, we can design a trip that suits the needs of every family member, from the youngest to the oldest. Keytours Vacations offers tailor-made and custom packages and day trips to destinations around the world!

While there are many destinations to consider for your next family vacation, we have narrowed it down to a few unforgettable family travel destinations that will surely leave you and your family awe-struck!
1. Egypt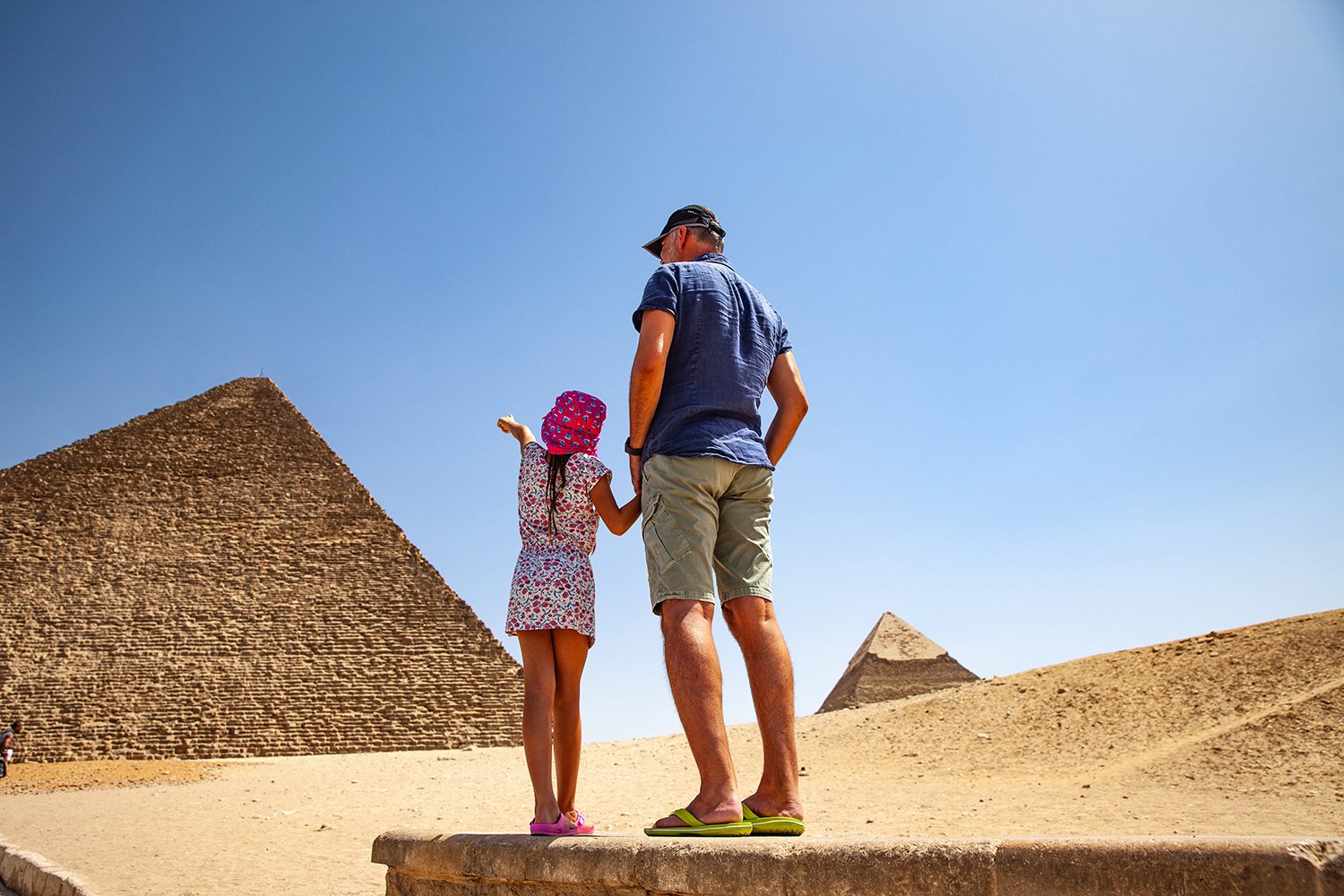 Egypt, the land of Pharaohs and the Pyramids, is one of the most exciting countries in the Mediterranean. With thousands of years of history and culture, it makes for a unique and fascinating vacation. Plan your guided tour package today and you can walk among the Pyramids, swim in the Red Sea, sail the Nile, and watch the bustle of Cairo. The myriad of monuments and ruins inspire awe and wonder to all who visit.

What makes Egypt an unforgettable family travel destination? Egypt tops the list of most family travel bucket list destinations for its unique and ancient treasures, street food and culture. This is one of those destinations that your family will always remember!

Check out our family travel packages
2. Paris, France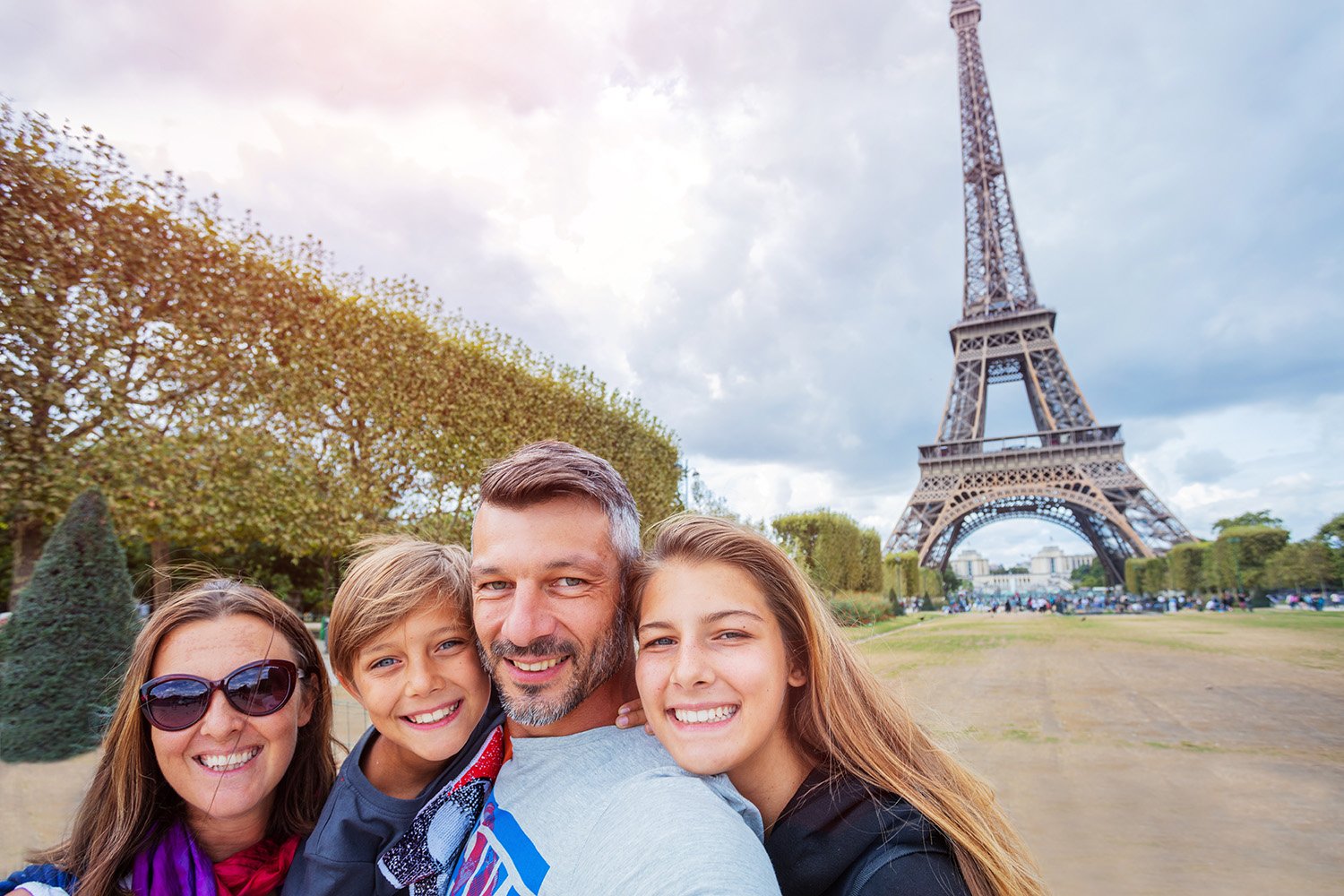 Few cities match the iconic status that Paris boasts in the imagination of travelers. In fashion, gastronomy, and the arts, she is queen. As you visit the different quartiers of the City of Light, her moods shift from gritty to sophisticated, from Haute Couture to punk. There is always something new to discover in Paris beyond the legendary sights and museums we all know so well. This fabled city has a way of getting under your skin and feeling instantly familiar to all who wander her hypnotic streets and linger at her inviting cafes.

What makes Paris an unforgettable family travel destination? Paris truly offers something for everyone in the family. Explore art, architecture, quaint cobble streets, cafes buzzing with life and gaze in wonder as the Eiffel Tower lights up at night.

Check out our family travel packages

3. Rwanda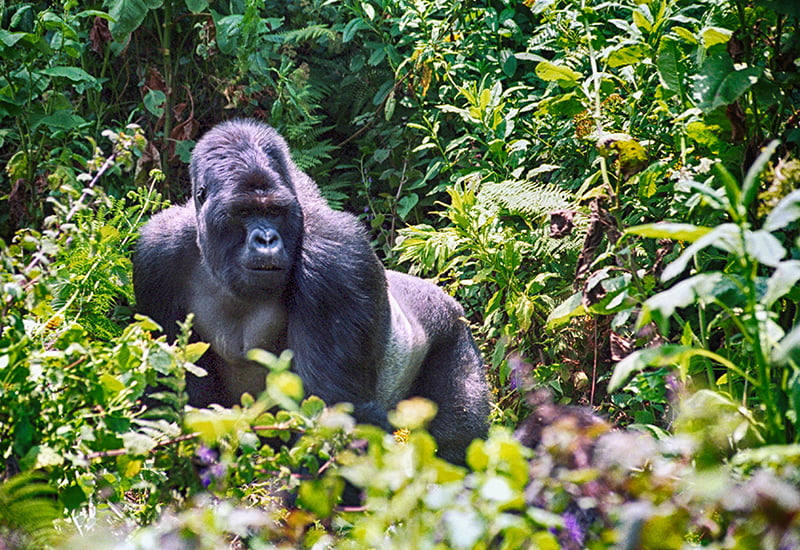 From charming and "tropical" villages to warm people, gorillas with deep-soul to rich and common ethnic culture, Rwanda offers most extraordinarily on-the-move wild and urban life. Explore most iconic attractions of Rwanda with road-trip experience making eye-contact with gorillas, cooking with locals, experience an eclectic mix of tradition in Kigali, admired by the Nyungwe Forest and paddle in the peaceful Lake Kivu. Rwanda is a small country in size-however, will generously offer a big and emotional adventure.

What makes Rwanda an unforgettable family travel destination? Africa is brimming with life and culture that differs so much from our own. Bring your family to Rwanda to visit the famous gorillas for a once-in-a-lifetime experience that your family will be talking about for years to come!

Check out our family travel packages

4. Ireland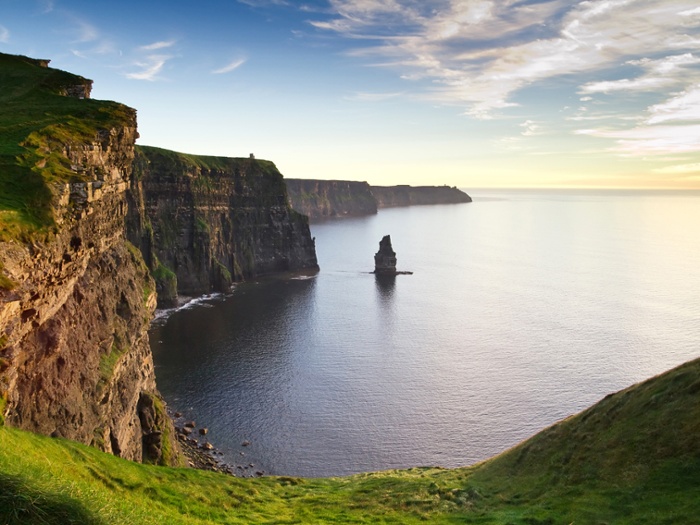 Travel to Europe and explore Ireland's legendary charm. Book your escorted vacation package to this rural nation full of friendly locals and traditional culture. Tour medieval banquets, watch Riverdance-style step dancers and discover town after town filled with brightly painted buildings and crowded streets with cheeky kids. In even the most out-of-the-way pub, you're likely to find someone ready to take time for an amiable chat.

What makes Ireland an unforgettable family travel destination? Ireland has so much to offer for your next family vacation! Stay in a castle or a delightful B&B, walk in the footsteps of giants at the Giants Causeway, try your hand at some of the best golf courses in the world, dine on fish and chips or bangers and mash, gaze in awe at the Cliffs of Moher...in Ireland, the possibilities for an amazing family vacation are endless!

Check out our family travel packages


5. Costa Rica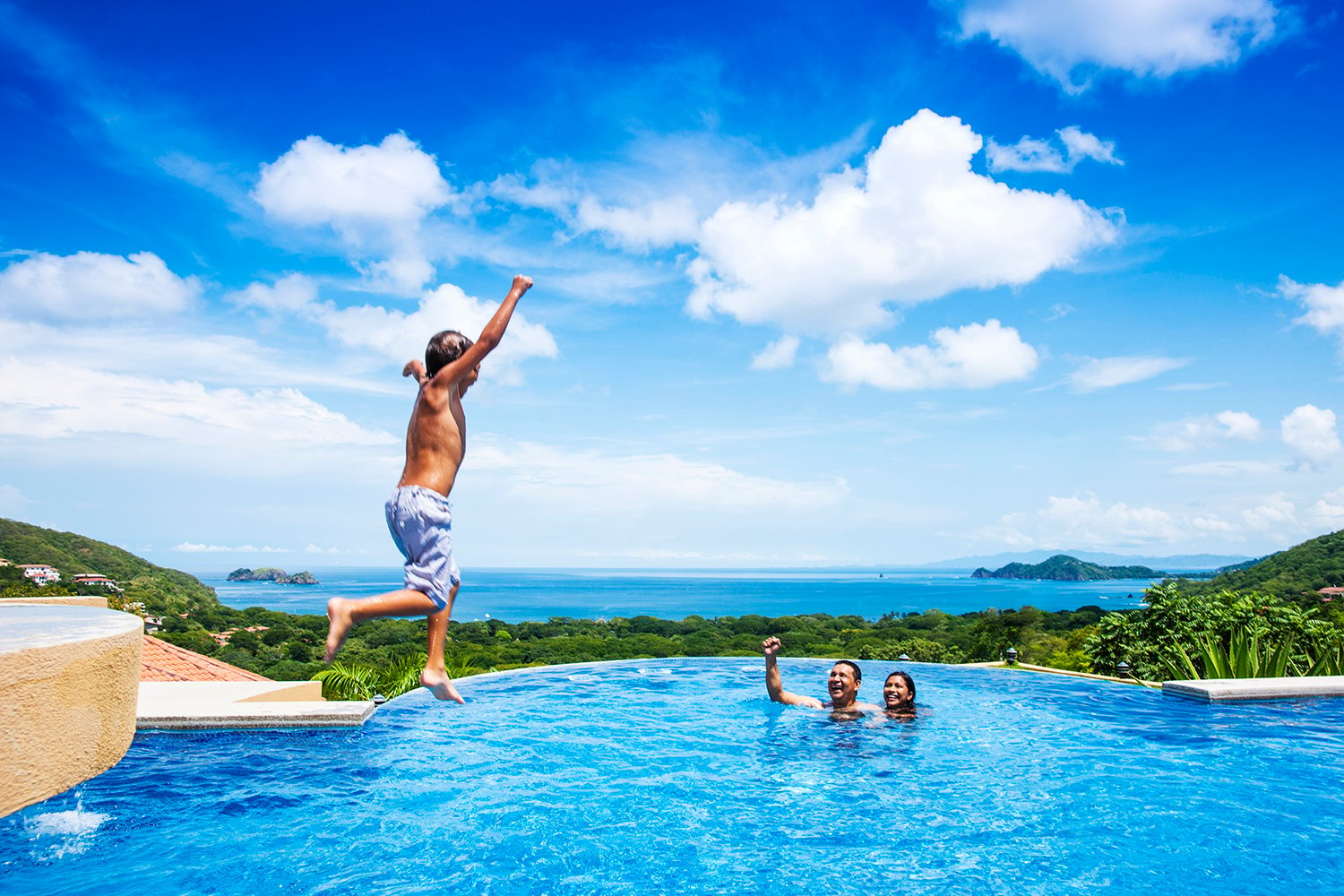 Costa Rica is one of the most biodiverse countries in the world; it contains about 5% of the world's species. The lush wild natural environment can be experienced all throughout the country and is easily accessible to the curious visitor. Costa Rica enjoys a very stable political climate and economic development, providing visitors with a tranquil setting for their stay. The country and its people have a peaceful disposition, which makes for the perfect place to enjoy an unforgettable vacation. Costa Rica offers dreamlike landscapes, kind people willing to share their culture and a safe country to experience natural wonders. Costa Rica provides the perfect combination of relaxation, adventure, culture, fine cuisine and wildlife. Visitors find in Costa Rica an adventure paradise set in the most beautiful natural and safe environment. It is also the home of four World Heritage sites certified by UNESCO.

What makes Costa Rica an unforgettable family travel destination? Fly through the rainforest on a zip-lining course, frolic in the blue Pacific Ocean, snorkel in the bay, visit a coffee plantation, meet an indigenous tribe, dip into a thermal mineral hot springs at the base of Arenal Volcano...Your family will love the exotic bays, white sand beaches and tropical jungle teeming with exotic wildlife: dolphins, sea turtles, tropical birds and iguanas. Costa Rica is a sure bet for your next family trip!

Check out our family travel packages

6. Japan

Cherry blossoms, sushi, pagodas and temples. Japan has everything from big city life to rival Times Square in New York City to the vast countryside for quiet reflection and meditation. Japan's ancient history spans back through dozens of empires each one leaving a token of remembrance for future generations. Superstition and a belief in the afterlife have shaped a culture of respect for ones ancestors, to honor them through your actions in every day life. A society of respect, hard work and spirituality work together to make Japan a global cultural icon.

What makes Japan an unforgettable family travel destination? Dive into a completely different world on your family vacation in Japan. From the mega-metropolis of Tokyo to the cultural center of Kyoto and beyond; Japan is sure to delight, inspire and amaze with ancient Japanese castles, soaring skyscrapers and the freshest seafood you will ever eat!

Check out our family travel packages

7. Big Island, Hawaii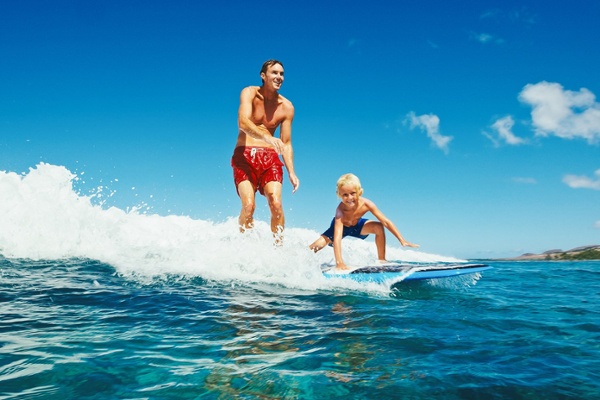 Wake to warm island breezes, then spend your day on a small group tour (no more than 10 people) of the Big Island. Stop at Punalu'u Beach to enjoy the black sand beach (and maybe see sea turtles basking on its shores), enjoy a picnic lunch and freshly brewed Kona coffee on an authentic Hawaiian coffee plantation, and be awed by the island's dramatic volcanoes as you hike through a lava tube and see red-hot lava glowing in the darkness.

What makes Hawaii an unforgettable family travel destination? Hawaii makes an excellent family travel destination with a unique culture, activities and relaxation. Every island offers a new perspective. Why not visit them all?

Check out our family travel packages

8. Vietnam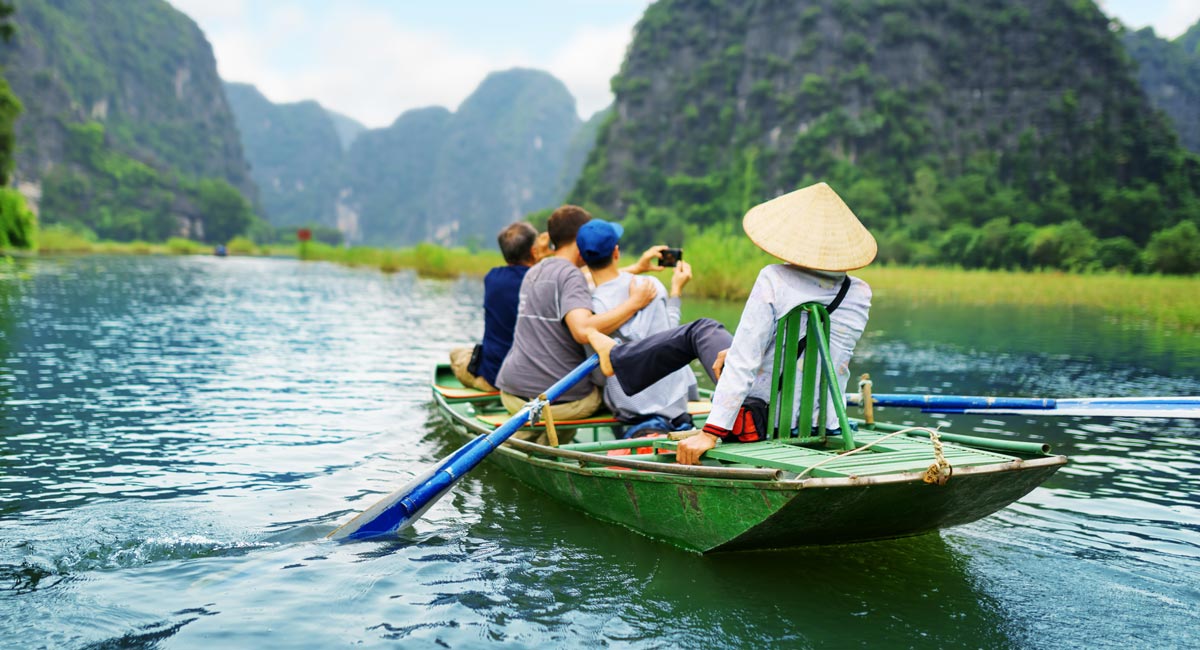 Vietnam is located in Southeast Asia on the South China Sea. Well known for bustling cities and quiet countryside, Vietnam has something to offer every visitor to its shores. Historically a Communist nation, the capital city Hanoi still pays homage to the famous leader Ho Chi Minh. One thing is for certain when you visit Vietnam: nothing is as you expect. A rich culinary tradition places this amazing country just behind Thailand in having the best regional cuisine in Southeast Asia. With ample opportunity for adventure, shopping and learning about the traditions of the nation's hilltribes, Vietnam is the all-encompassing destination you never knew you wanted to visit.

What makes Vietnam an unforgettable family travel destination? Introduce your family to exotic Vietnam and be amazed by the vibrant mix of old and new, including war relics from the Vietnam War and well-preserved elegant boulevards and historic colonial buildings influenced by the French. Learn the history, visit the nation's hilltribes, try new foods and explore...but don't forget to relax! Vietnam has some amazing beaches and outdoor activities, making it a well-rounded family travel destination.

Check out our family travel packages

9. Peru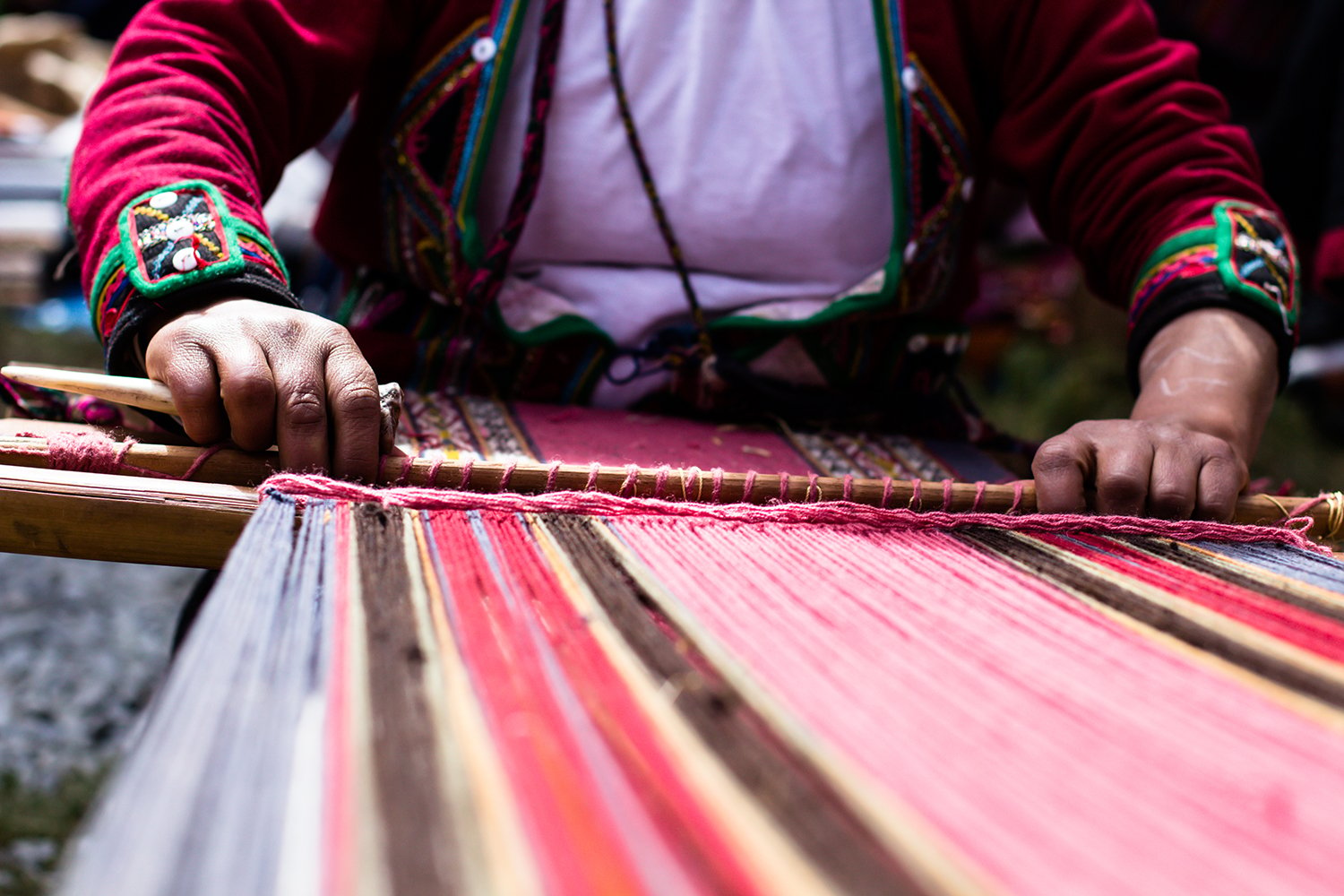 Peru is a land filled with vibrant color; the woven textiles, bright tropical flowers, technicolor birds, and astoundingly green Machu Picchu, all are to be found here. This is a place to awaken the senses. Tour ancient ruins and eat quinoa, bask in the sun along a lake, or visit a snowy mountain. Come for equal parts escape and discovery.

What makes Peru an unforgettable family travel destination? Take your family on a journey to experience the many natural and man-made wonders of Peru! From the colonial neighborhoods of Lima to the exotic Amazon rainforest, from magical Machu Picchu to historic Cusco, Peru is waiting to reveal to you her many treasures.

Check out our family travel packages

10. Dubai, UAE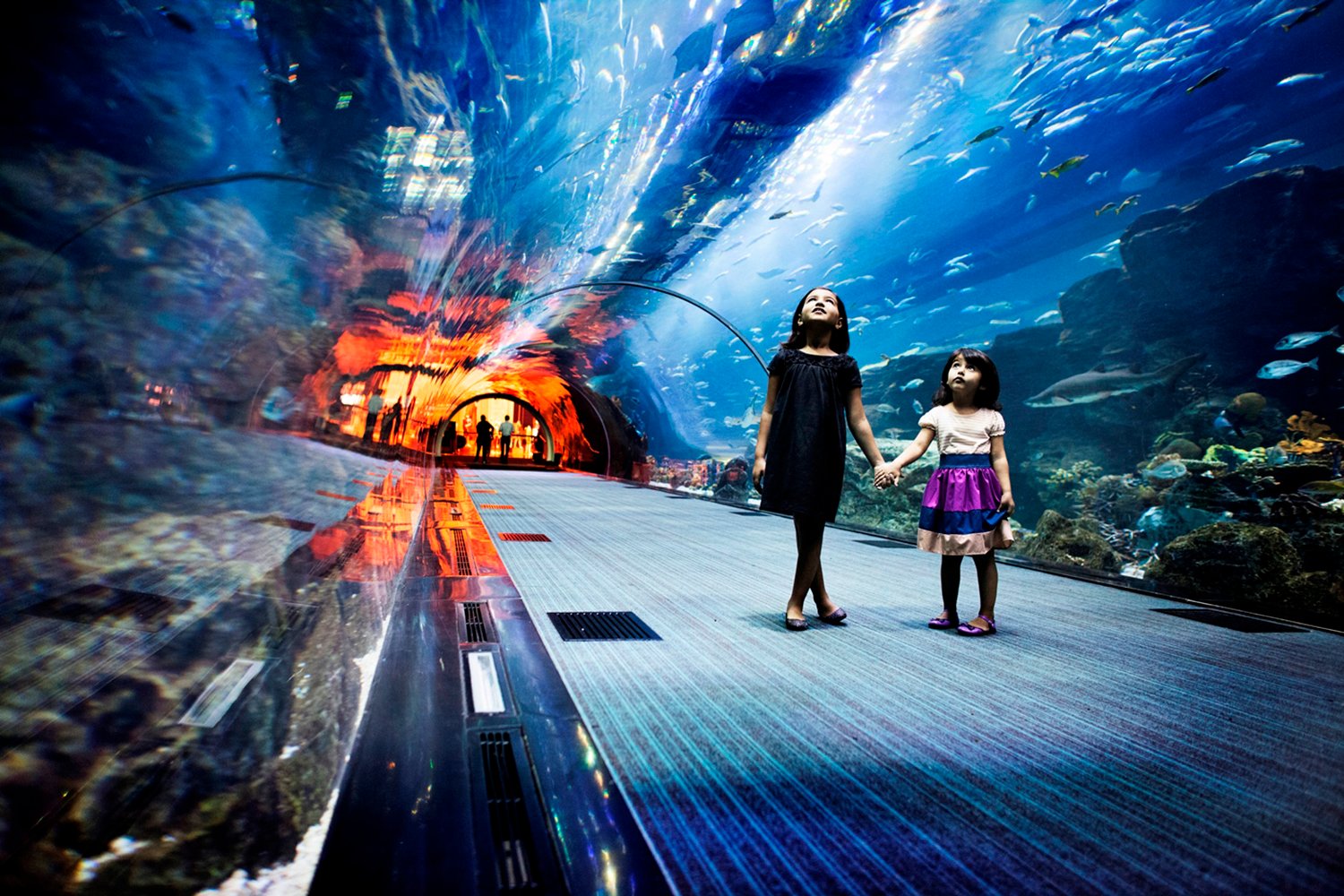 From a humble village to a cosmopolitan city, Dubai has transformed from a humble fishing village to one of the most cosmopolitan and innovative cities in the world today. Tracing its origins back to 3,000 BC, Dubai's inhabitants made their livelihood from fishing, pearl diving, boat building and sea trading, before the discovery of oil in the late 1960s. In 1971, Dubai joined its neighbors to form the United Arab Emirates, safeguarding the area's prosperity.

What makes Dubai an unforgettable family travel destination? Dubai is a playground for the young and young-at-heart. Tour Old Dubai, take a desert safari, explore the iconic landmarks that make up the city's futuristic skyline, visit Dubai's aquarium and underwater zoo or make a splash at the Atlantis aquaventure waterpark.

Visitors to Dubai during 2021/2022 can enjoy the EXPO. EXPO began in the 18th century when Prague organized the first World's Fair. Today, EXPO is held every 3-5 years in alternating destinations. Travelers to Dubai during this time can choose to visit EXPO and explore the world through 191 country pavilions.

Check out our family travel packages

11. Vancouver, Canada

Vancouver, a coastal seaport city in Canada, is set amid a backdrop of snow-flecked mountains, sandy beaches and a magnificent rain forest. It consistently ranks as one of the world's most livable cities, and is a dynamic, vibrant, cosmopolitan and multicultural metropolis - it is truly one of the most exciting, beautiful and intriguing cities in the world.

What makes Vancouver, Canada an unforgettable family travel destination? Just a ferry ride away from Seattle, Vancouver offers a city experience set against a beautiful backdrop and outdoors activities. Hike the beautiful rain forest, set sail on Vancouver's seemingly endless waterways, stop for lunch and shopping on trendy Granville Island, take a drive up the sea-to-sky highway for jaw-dropping vistas, get your game on in hockey country and visit world-class museums for a truly unforgettable family vacation in Canada!

Check out our family travel packages

12. New Zealand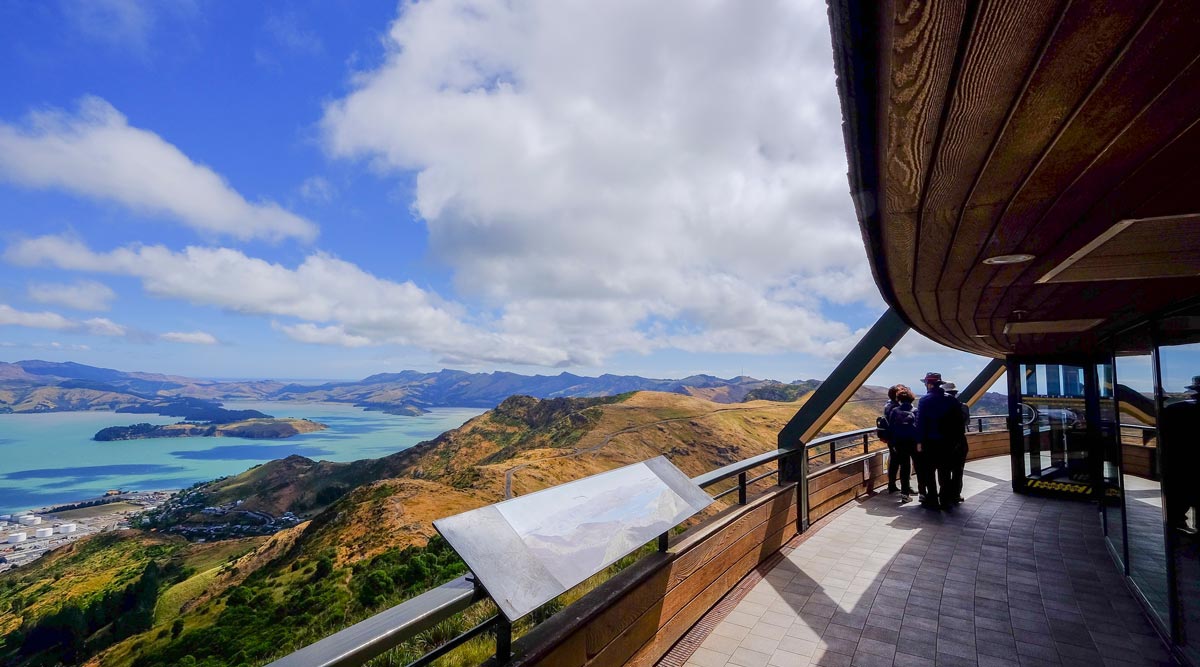 New Zealand is the perfect destination for the laidback outdoorsman, with endless stretches of rugged terrain and quiet lakes on which to float, you can pack your trip full of adrenaline or simply kick back and enjoy the spectacular scenery. This small island nation hosts a rich cultural history found in the stories and legends of the Maori people and the warm and inviting nature of resident New Zealanders, known locally as Kiwis.

What makes New Zealand an unforgettable family travel destination? New Zealand is packed with natural wonders and amazing scenery that your family won't want to miss! Witness the majestic Southern Alps, take a jet boat along Shotover River and watch the rugged landscape zip by on your train ride back to Christchurch.

Check out our family travel packages

---
Choose Keytours Vacations, your experts in personalized travel experiences, and make your next vacation one to remember! Customize your vacation or choose one of our packages!