Whether you are looking to escape the cold this December or bundle up and jump into it; check out our list of 12 Best Places to Go This December!

Keytours Vacations travel packages are fully customizable. Add a day, a week, a sightseeing tour, another destination or let our expert travel consultants design something truly unique. Browse our website for great ideas or schedule a consultation with one of our expert travel consultants.

1. Japan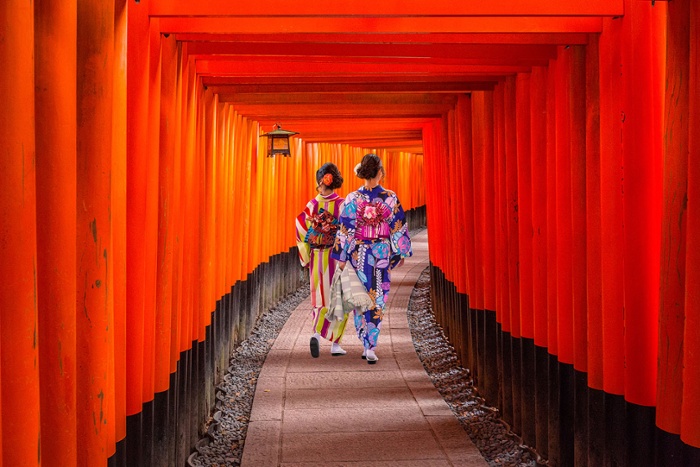 Cherry blossoms, sushi, pagodas and temples. Japan has everything from big city life to rival Times Square in New York City to the vast countryside for quiet reflection and meditation. Japan's ancient history spans back through dozens of empires each one leaving a token of rememberance for future generations. Superstition and a belief in the afterlife have shaped a culture of respect for ones ancestors, to honor them through your actions in every day life. A society of respect, hardwork and spirituality work together to make Japan a global cultural icon.

Why travel to Japan in December? Japan is finally opening for travel, need we say more?
How to get there? Travel to Japan with Honshu Island Discovery


2. Maui, Hawaii, USA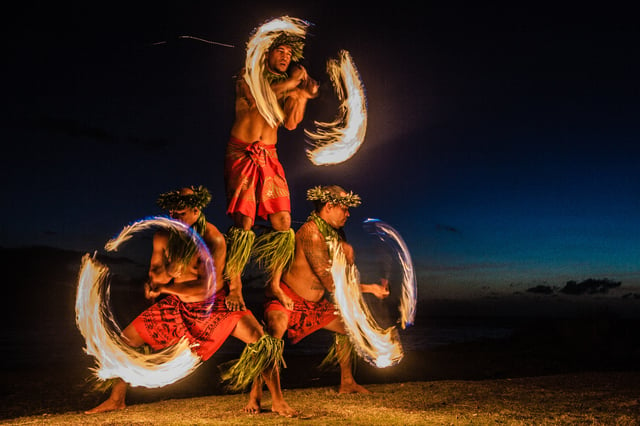 Initially the island of tribes with mysterious history, Maui, the second largest in the Hawaii archipelago, has become an immensely popular tourist attraction where everyone can find something to their taste. Whether you hike in mighty Haleakalā or take the Road to Hana on its eastern side, or sip on your cocktail at one of the pristine beaches of western Ka'anapali or Wailea, Maui will surely spoil you with unforgettable natural beauty.
Why travel to Hawaii in December? Escape the impending cold with a trip to Hawaii.. Lounge on the beaches. explore popular tourist attractions and wander through the rainforests --- let Maui spoil you this December!

How to get there? Travel to Hawaii with Jewels of Hawaii


3. Strasbourg, France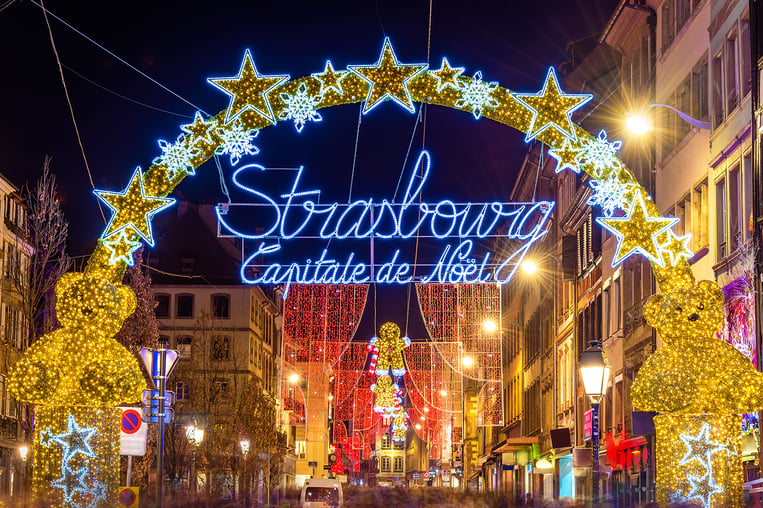 With the tiny rivers and narrow alleys, extraordinarily varied architecture, and the poetry which emerges from the magnificent historical centre, the Alsatian capital is simply delightful. A rich cuisine, a plentiful cultural life, and a position in the heart of Europe are also important parts of the city's identity. Both in winter and summer, Strasbourg, which is classified as a world heritage site by the United Nations, is one of France's most attractive and romantic destinations.

Why travel to Strasbourg in December? Strasbourg is known as the "Capital of Christmas" because the Christmas Market in Strasbourg is the oldest in France and dates back to 1570. The residents and shopkeepers of Strasbourg take it seriously and deck the halls, transforming the streets and shopwindows into a delightful winter wonderland with festive garlands and twinkling lights.

How to get there? Travel to Strasbourg, France with A French Christmas

4. Portugal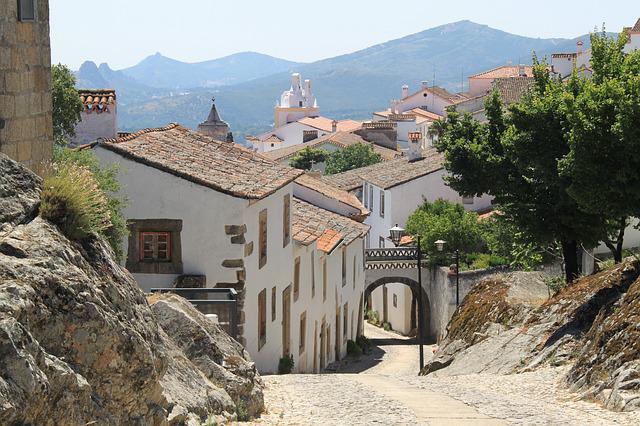 The fascinating country of Portugal is one of the oldest nations in Europe. With the Atlantic Ocean bordering its entire west coast, it is a land of sunny beaches and a rich, sea-faring past. Choose from vacation packages that allow for excellent swimming and water sports, or inland Portugal tours that boast some of the finest golf courses in Europe. With its beautiful cities, charming villages and friendly people, Portugal offers a truly special travel experience.


Why travel to Portugal in December? Portugal is the next "it" destination. Travel to Portugal in December for the beaches, charming towns and the amazing food.

How to get there? Travel to Portugal with Spain & Portugal



5. Banff National Park, Canada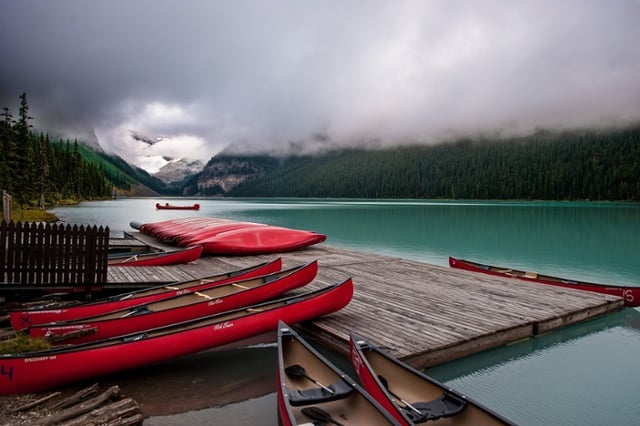 Banff National Park, the gateway to the majestic Canadian Rockies. Saddle up for a horseback tour, join a guided hike to explore and learn, take to the water for a boating or fishing excursion on an alpine lake. Spend some time in the pristine forests, home to an incredible array of wildlife including lynx, caribou, wolves, elk, bighorn sheep and even grizzly bears. Or for a more relaxing experience, indulge in a visit to the Banff Hot Springs to soak in the healing mineral waters.


Why travel to Banff National Park in December? Banff is literally a winter wonderland, get in the mood for the holiday season with a trip to Canada!

How to get there? Travel to Banff National Park with Canadian Rockies


6. Malaga, Spain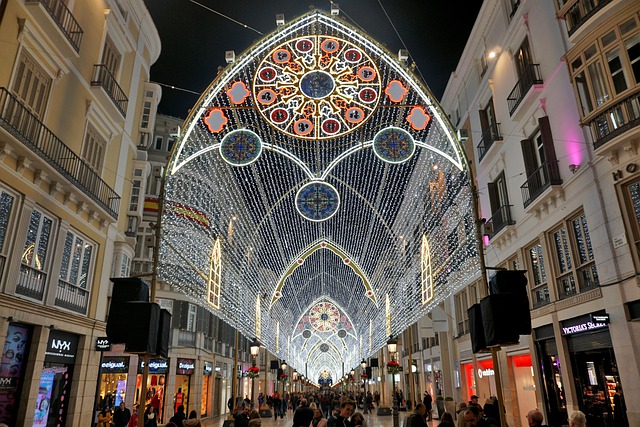 Malaga might not be as popular as other Spanish cities, but a quick visit to the birthplace of Pablo Picasso is enough to win any visitor's heart. With a great mix of ancient history and modern culture, nearly 3.000 hours of sunshine a year, and several kilometres of beach, it's quite easy to see why Malaga has been described as "Ciudad del Paraíso" ("Paradise City").

Why travel to Malaga in December? Malaga delights its visitors at Christmas time with the spirit of Christmas imbuing every corner of its streets. Visitors to Malaga will be delighted by the endless stream of lights, Christmas trees, wickerwork figures and thousands of poinsettias all joined by the spectacular Nativity scenes devotedly erected throughout the city.

How to get there? Travel to Malaga, Spain with Iberian Triangle Spain Escapade

7. Santorini, Greece
Rising out of the crystalline waters of the Aegean Sea, Santorini's otherwordly volcanic landscape of black and red-sand beaches and enormous caldera meet quintessentially Greek white-washed houses and blue-domed churches.

Why travel to Santorini in December? December is considered off-season in December because the weather is not as great comparably to most of the rest of the year. But you can still visit Santorini in December and escape the crowds.

How to get there? Travel to Santorini with Athens & Santorini

8. Istanbul, Turkey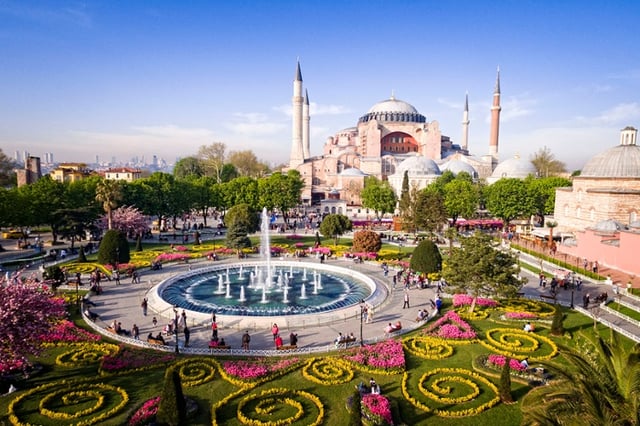 It's easy to lose yourself In Istanbul's grandiose history, but modern Istanbul is a simmering metropolis, well worth a visit in its own right. The shopping is world class and the nightlife pulsates around not one, but several districts. Even though Istanbul is no longer the capital, it's still the country's business and cultural centre, still the city where new trends are created.

Why travel to Istanbul in December? Istanbul is making its mark in the travel world and has recently been voted a "Next Destination" by Conde Nast Traveler.

How to get there? Travel to Istnabul with Ancient Triangle


9. Berlin, Germany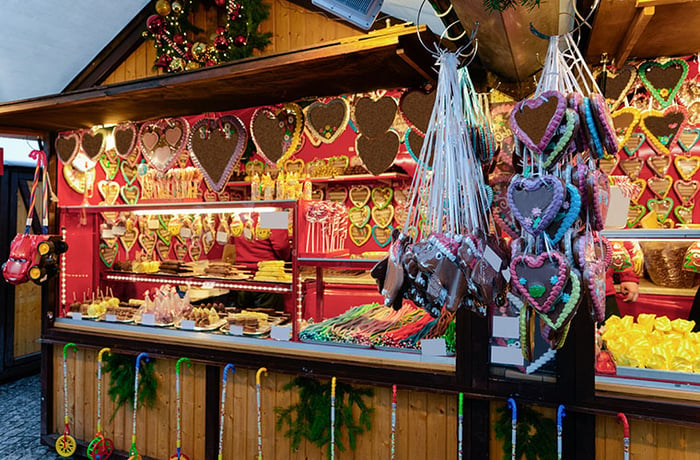 Welcome to Berlin — the capital of Germany, which has changed drastically since the Wall came down, becoming a major destination for culture, parties and niche hipster delights. Today Berlin is a young, dynamic metropolis open to the world right in the heart of Europe, setting new trends in architecture, art and fashion. Shiny modern business centres compete for attention with nostalgic 90s grunge, and young families have brunch while club kids bike home in the late morning. Discover its diversity — enjoy Berlin! Be a Berliner. Eat a Berliner.
Why travel to Berlin in December? Christmas markets are one of the most famous and beloved German holiday traditions. Berlin will delight travelers during the Christmas Season with a wide variety of Christmas markets all over the city, with different ambiances catering to all kinds of visitors.


How to get there? Travel to Berlin with MAGICAL GERMAN CHRISTMAS MARKETS PRIVATE JOURNEY


10. Cairo, Egypt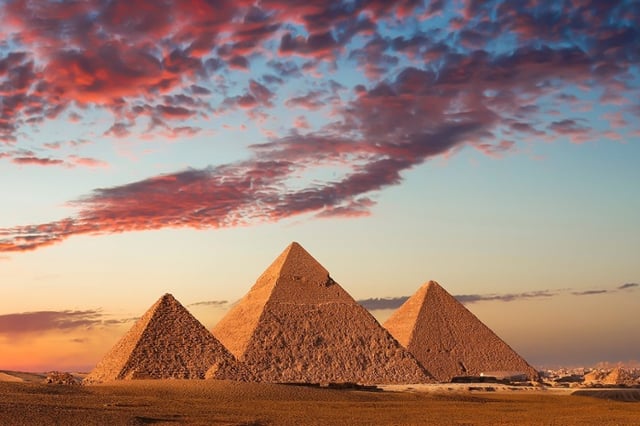 Long considered to be the jewel of the orient, Cairo is an international city overflowing with an interesting mixture of different cultures. It is a city steeped in the early civilizations of the ancient pharaohs, blended with the history of Christian and Islamic cultures. It is all brought together by the modern sights and luxuries of a sophisticated and cosmopolitan city.

Why travel to Cairo, Egypt in December? Egypt is a bucket list destination for many. Travel to Egypt in December for cooler temperatures, a bustling energy and one of the best times of year to visit!

How to get there? Travel to Egypt with Ancient Triangle
11. Sicily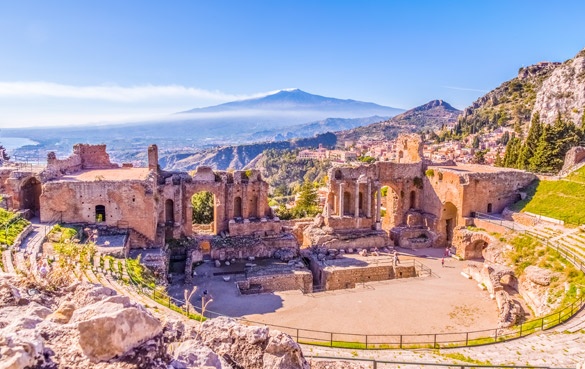 The sunny island of Sicily, the Mediterranean's largest, is a place of wonder. Over the centuries Sicily has been home to Greek, Roman, Arab, and Norman settlers through various periods of history. This combination of civilizations has created a unique culture with a charm of its own. With medieval towns, seemingly endless countryside, beautiful beaches and majestic mountains, Sicily is an island like no other.

Why travel to Sicily in December? Escape the cold, lounge on the Mediterranean and breathe in the history and culture of this ancient destination.

How to get there? Travel to Sicily with Sicilian Fantasy
12. Melbourne, Australia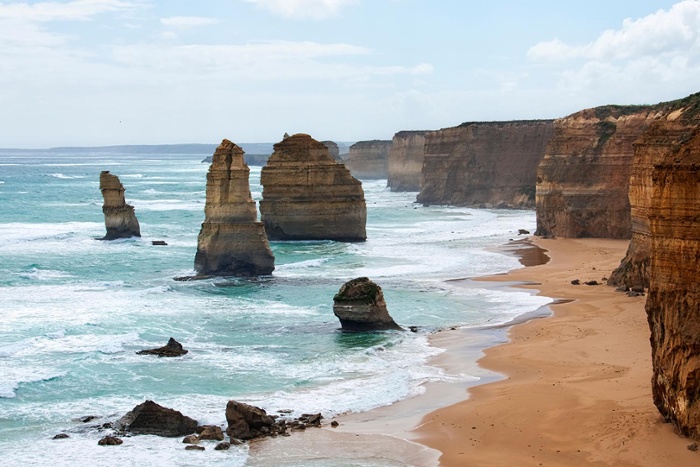 Melbourne is an artistic powerhouse with a vibrant and multicultural soul. Nicknamed "Paris of the southern hemisphere", Melbourne is not only known to be Australia's cultural hot-spot, but is also famous for its major sporting events and its culinary delights from all across the world. With its high-rise city centre and far-reaching suburbs, it is hard not to be dragged in by the life of the capital of Victoria, but day trips to the wild nature of the state are also extremely attractive.

Why travel to Melbourne in December? December is the first month of summer in Australia. Travel here for warm weather, basking in the sea and vibrant city life!

How to get there? Travel to Melbourne Australia with Taste of Melbourne
---
Choose Keytours Vacations, your experts in personalized travel experiences, and make your next vacation one to remember! Customize your vacation or choose one of our packages!
Ready to travel? Start planning your vacation with Keytours Vacations, your expert in personalized travel experiences.


or