Packing skills feeling a little rusty after so long without traveling? We've got a packing list and helpful tips, updated for the post-COVID travel world.
Packing List
| | | | |
| --- | --- | --- | --- |
| Clothing | Toiletries | Essentials | |
| Casual outfits | Comb or brush | Passports and/or IDs | Sunglasses |
| One dressy outfit | Shampoo/conditioner | Travel documents | Lightweight book, magazine, or e-reader |
| Sweater/jacket | Hairstyling products | Phone charger | Guidebooks and/or maps |
| Underwear | Toothbrush and toothpaste | Medications | Travel journal |
| Socks | Deodorant | Headphones | Amusements for the plane, train, or waiting |
| Sleepwear | Razors | Credit cards and/or cash | Snacks |
| Swimwear | Body wash | Travel first aid kit | Hand sanitizer and masks |
| Accessories such as scarf, hat/sunhat, or gloves | Skincare products and makeup | Outlet adapters if traveling abroad | COVID vaccination card |
| Casual shoes and/or dressy shoes (tip: wear your bulkiest shoes on the plane to save luggage space) | Feminine hygiene supplies | Glasses or contact supplies if applicable | |
Don't forget seasonal items like sunscreen and bug spray if you're going to a warm destination, or a coat, hat, and gloves if you're heading somewhere in the winter. And if rain is in the forecast, you'll be glad to have a travel umbrella or raincoat.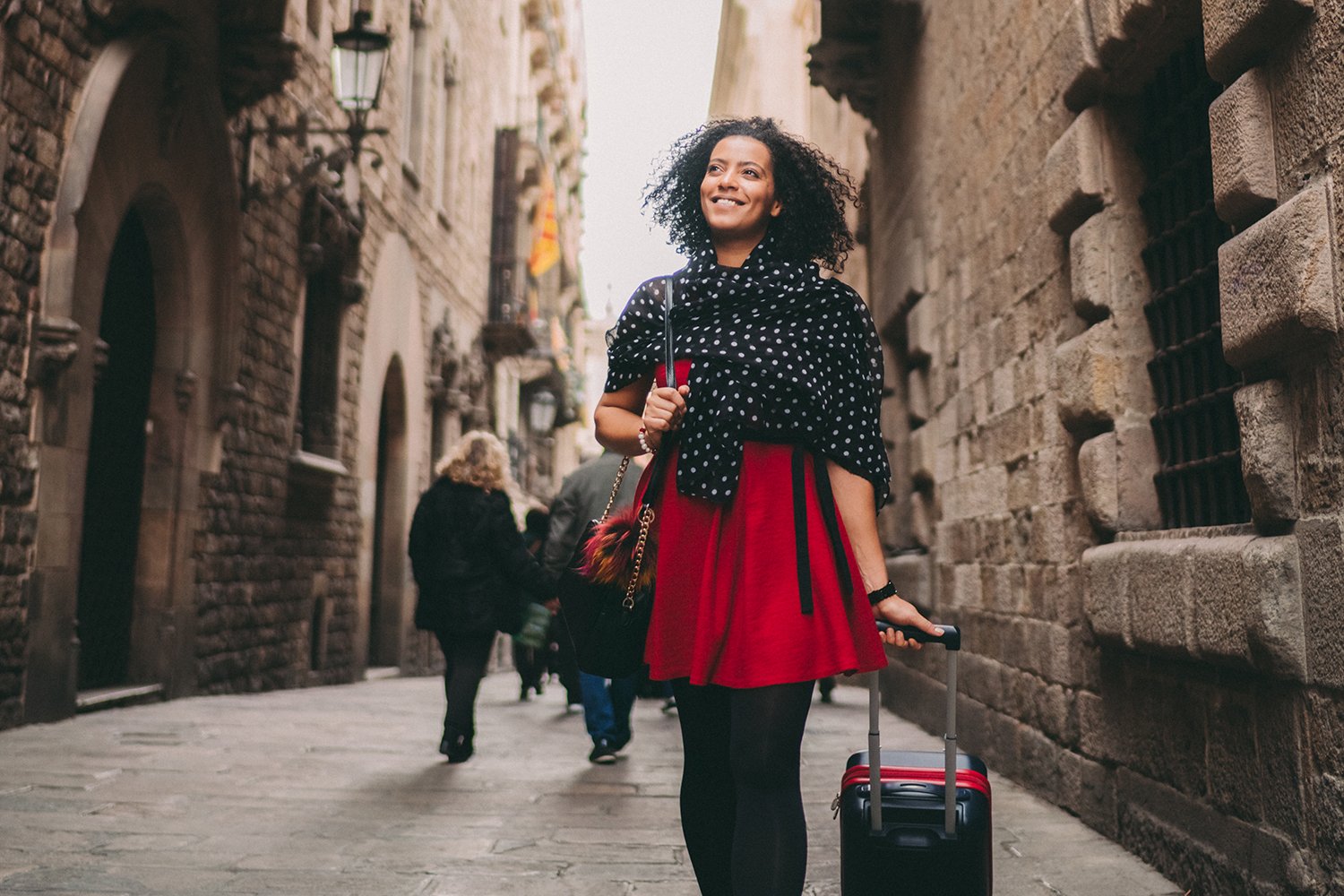 Post-COVID Healthy Travel Tips
The COVID-19 pandemic has made us all more aware of health and safety when we travel. Here are some tips for staying healthy and safe in this new era of travel.
1. Check the requirements of your destination multiple times before you leave. The situation is still fluid in many places, and tests may or may not be required for entry into different locations. Stay up to date so you won't be caught unaware when you arrive.
2. Don't forget your mask. While mask rules may vary depending on your destination and vaccination status, it's always a good idea to have a clean mask with you plus an extra as backup.
3. Keep up the social distancing. Avoid large crowds, especially indoors, to reduce the risk of encountering someone who might be sick.
4. Consider off-season travel. Not only will you find fewer crowds, you'll often get more value for your travel budget.
5. Get plenty of rest and stay hydrated. Travel can be tiring even in the best of times, and lots of rest and hydration is essential for a healthy immune system. Try to make sure you're getting enough sleep and drinking enough water before and during your trip.