From Stockholm to Chaing Mai, sustainable tourism is on everyone's minds. Add a sustainable excursion to your trip for a unique take on the culture: learn about sustainable farming in Hoi An, beekeeping in Reims or sustainable fashion in Madrid. Make

everyday

Earth Day with these top picks for sustainable excursions!


Keytours Vacations travel packages are fully customizable. Add a day, a week, a sightseeing tour, another destination or let our expert travel consultants design something truly unique. Browse our website for great ideas or schedule a consultation with one of our expert travel consultants.

Sustainable Stockholm Tour, Sweden


Did you know that...? 100% of the energy used by the City of Stockholm´s own operations comes from renewable sources. 99% of Stockholm´s solid waste is recycled. 96% of the hotels in Stockholm has an environmental certification Stockholm has one of the cleanest (and tastiest) tap waters in the world. No need to buy bottled water. Stockholm has 1/3 green area, 1/3 water, 1/3 built area. Yes we could go on and on telling you about how Stockholm is truly leading the way in holistic sustainability but we think its best you rather experience it yourself, and this tour lets you do just that! From eco-transport and urban farming to buildings powered by body heat and recycling revolutions you get to explore it all during this thrilling introduction to the green side of the city. Soon enough, you will have realised what makes Stockholm a role model for other European cities. Time to go green on this Sustainable Stockholm tour!
Travel to Stockholm
The Sustainable City And You (Berlin), Germany


This amazing bike tour connects the plans of a city to become CO2-neutral with the climate footprint of individuals. Thus, we look into some of the largest sources of greenhouse gas emissions such as aviation, food diets and food waste, the fashion industry, car transport and energy, and discover the actions you as an individual can take to lower these, and the responsibility of a city to enable their citizens to lower their climate footprints as well as of the city in general. The tour is off the beaten track compared to the typical historical city tours of Berlin, so this is a great way to experience the many other amazing areas which Berlin offers. The tour is targeted groups and individuals who have an interest in sustainability, and want to learn more about how cities and individuals interact to protect people and the planet, while experiencing some of the less touristic but amazing areas that Berlin offers.
Sustainable Fashion Walk With A Stylist, Madrid, Spain


Local, slow fashion is at the heart of what we do. Madrid is home to independent fashion, famous for its large and diverse landscape of fashion stores, emerging brands, and designers. During this walk we will discover sustainable fashion brands that design and create not only beautiful pieces, but that do so following ethical and sustainable values. A few examples: garments made from recycled materials, jewels that come from responsible mines, production free of cyanide, mercury and other chemical agents harmful to the environment. You will receive professional image and style advice from a stylist throughout the walk - we celebrate individuality and want to help you discover how to best express yourself, feel and look your best.


Travel to Madrid, Spain
A Royal Peek In Sustainable Projects, Chiang Mai, Thailand


Thailand's Royal Family has worked tirelessly for decades in supporting local communities in finding sustainable means to make a living. Particularly around Chiang Mai, the Royal Projects at a Hmong settlement and a botanic garden are wonderful examples. • Cruise over the Ping River for a river view of Chiang Mai • See how local trade remains one of the driving forces in the city • View Thailand's second largest city differently • Enjoy a samlor ride from the boat pier to the market • Blending old and traditional in a half-day tour.


Travel to Thailand


Sustainable Sea Life Adventure W/ Snorkeling Add-On, Cape Town, South Africa


Get immersed in this experience hosted by a local changemaker! Enter the inspiring world underneath Cape Town's touristy surface. A Side by Side experience is the perfect, hands-on way to escape the tourist trap, live like a local, and make an impact. A percentage of every booking goes directly back to the changemakers we've partnered with in the form of year-end gifts: equipment, bursaries, and cash grants. To ensure your changemaker-hosted experience runs smoothly and guests' every last need is met, an SbS guide will be by your side throughout, from pick-up to drop-off (if you add the Hotel Pickup add-on). Your guide will provide you all the background info you need to know and settle the entrance fees on your behalf. Optionally add the Photoshoot add-on for HD pics/vids of you in action sent by Google Drive same day. Learn, laugh, imagine, bond, and come away a changed person after sharing this experience with some seriously inspiring locals.
Be A Farmer For One Day, Crete, Greece


Let's learn how to prepare and cook traditional Greek and Cretan recipes and enjoy the result, in an outstanding scenery and landscape in Margarites village.• Preparing stuffed vegetables. • Making farmhouse breadand baking it in the wood-burning oven • Visiting the wine press to taste organic wines and see where grapes are pressed by foot in the autumn. • The raki still that produces Crete's famous tsikoudia. • Picking vine leaves to make the famous Greek dolmadakia. • Pick vegetables from the organic gardens to enjoy later. • Collect their eggs to make village-style scrambled eggs. • Milk the goats and help shear the sheep! See how local cheese is made and taste the fresh milk. • Make Cretan cheese pies
Great Ocean Road Small-Group Ecotour From Melbourne, Australia


Experience the spectacular Great Ocean Road on a full-day tour from Melbourne. Travel by comfortable minicoach on this majestic stretch of Victoria's coastline, taking in Kennett River, Apollo Bay, Great Otway National Park, Port Campbell National Park, Gibson's Steps, the Twelve Apostles and more. Enjoy frequent stops for views of stunning white-sand beaches and towering cliffs, plus leisurely walks to see koalas and other native wildlife. Your guide will take you to beaches, rainforests and lookouts, displaying the amazing variety this region has to offer. Small-group tour ensures a personalised experience for each and every guest.


Travel to Melbourne, Australia
Being Farmers At Tra Que Eco Tour From Hoi An, Vietnam


Tra Que is a charming little village on the edge of Hoi An, the village is named after the sweet scented vegetables that spice up the everyday meals of the Pho Hoi people. Here a new spirit for traditional Hoi An dishes like Cao Lau, Quang noodles, enjoy cooking class served by host with the local 'Tam Huu' spring roll which were primarily made from Tra Que vegetables and cake with meat (Banh xeo) has been enlivened. Joining this tour, you have an experience day of living and working with the local people in the Tra Que herb village.
Visit Apiary And Honey House Hatier & Fils, Reims, France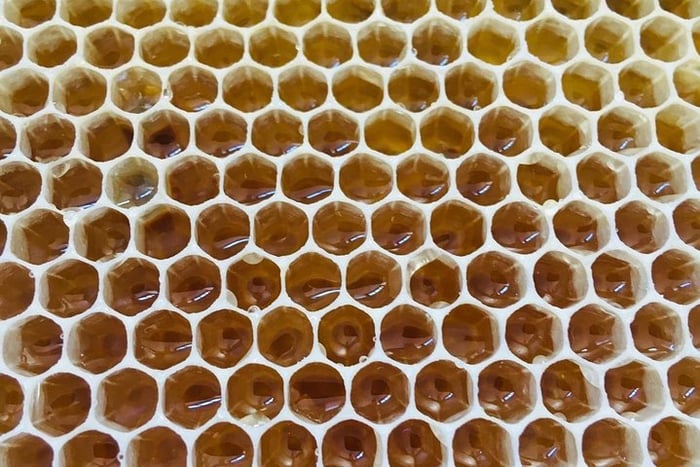 The experience begins with a visit to the apiary outside in Hautvillers. It continues with a short presentation of beekeeping and the bee in the Hatier & Fils honey factory in Hautvillers followed by the extraction of the honey previously collected to conclude with a tasting of honey from Champagne and France.
---
Ready to travel? Start planning your vacation with Keytours Vacations, your expert in personalized travel experiences.