Mother-daughter getaways come in all shapes and sizes. Whether you are beach bound or looking for a culture fix, this list of mother daughter getaways tops the charts.


Keytours Vacations travel packages are fully customizable. Add a day, a week, a sightseeing tour, another destination or let our expert travel consultants design something truly unique. Browse our website for great ideas or schedule a consultation with one of our expert travel consultants.
Galway, Ireland


Dramatic, haunting and utterly wild, Galway – in the West of Ireland – is a unique place. Rugged cliffs and craggy countryside are dotted with bursts of colour. Galway is famed for its beaches and soaring mountains, as well as its creative spirit, raucous nightlife, and tradition-rich Gaeltacht region.

Travel to Galway
Napa Valley, California


The Napa Valley region has long since been synonymous with two things: luxury and wine. Here you can relax in a Tuscan style villa complete with vineyard and wine cellar, horseback ride through the Vaca Mountains or take a slow ride on the Napa Valley Wine Train and sip the finest vintage on a vintage locomotive. Beautiful landscape and fabulous wines, Napa's greatest accomplishments; relax, sip and enjoy!
Lake Como, Italy


Get lost in the wonders of Lake Como which boasts incredible views of mountains, villas and gardens in its nearby surroundings. Visit Calico, regarded as one of the most beautiful places along the lake. Lake Como's stunning summer sunsets are enjoyed by vacationers to this destination including both celebrities and royalty.


Travel to Lake Como, Italy
Lucerne, Switzerland


Against a backdrop of the Swiss alps, notably Mount Pilatus and Rigi, and alongside Lake Lucern, lies the charming city of Lucerne. Stroll the old city center and view the medieval ramparts, watchtowers, and 14th century chapel. Enjoy the many concerts, firework displays, and incredible natural beauty.


Travel to Lucerne, Switzerland


Key West, Florida


The city of Key West is part of the Monroe County in the United States, and the southernmost city in the Continental US. It is located 129 miles and approximately two hours away form the cosmopolitan city of Miami. With its impeccable weather, Key West enjoys the distinction of being a major seaport destination for many passenger cruise ships. This town will offer you scenic beaches, an abundance of exciting venues to explore, multi-ethnic restaurants, and luxurious hotels with postcard-like views.
Tokyo, Japan


Tokyo's technological leaps and passion for everything new have made the rest of the world sit up and take notice. A city made of smaller cities, Tokyo's neighbourhoods are individual and unique in what each can offer, from cultural sights to vast shopping malls. Get ready for a whirlwind of modernity and tradition in the neon-lit Japanese capital.
Travel to Tokyo, Japan
Oxford, England


Home to the oldest university in the English-speaking world (and the second-oldest in continuous operation on the planet), Oxford is more than a celebrated microcosm of academic scholarship: there's the splendid architecture, hefty literary heritage, and plenty more to fill an eventful few days.

Travel to Oxford
Hurghada, Egypt


Like so many of the towns and cities of Egypt, Hurghada, Luxor and Marsa Alam are living history museums. The three cities are positioned as corners of a triangle in the Eastern Desert. Hurghada, a former fishing harbour, stretches 15 miles along the waterfront and is the perfect area for water sports. Marsa Alam is found by the Red Sea coast and tourism is just starting to make an impact. The city of Luxor, with its jaw-droppingly beautiful monuments built by the hands of ancient craftsmen, lies 150 miles inland on the banks of the River Nile.


Athens, Greece


One of Europe's Ancient capitals, Athens has undergone significant change in recent years. A modern metropolis with an old town feel, this is where antiquity meets futurism, and ancient monuments fuse with a trendy, cosmopolitan scene. Plaka neighbourhood is the heart of its historical centre, with labyrinthine streets leading to all manner of ancient wonders.
Costa Rica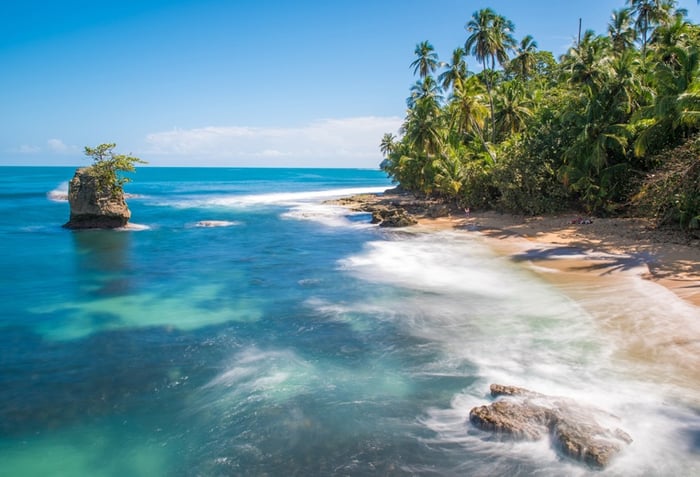 Costa Rica is one of the most biodiverse countries in the world; it contains about 5% of the world's species. The lush wild natural environment can be experienced all throughout the country and is easily accessible to the curious visitor. Costa Rica enjoys a very stable political climate and economic development, providing visitors with a tranquil setting for their stay. The country and its people have a peaceful disposition, which makes for the perfect place to enjoy an unforgettable vacation. Costa Rica offers dreamlike landscapes, kind people willing to share their culture and a safe country to experience natural wonders. Costa Rica provides the perfect combination of relaxation, adventure, culture, fine cuisine and wildlife. Visitors find in Costa Rica an adventure paradise set in the most beautiful natural and safe environment. It is also the home of four World Heritage sites certified by UNESCO.
---
Ready to travel? Start planning your vacation with Keytours Vacations, your expert in personalized travel experiences.