It's the middle of summer and the heat is on. What better way to deal with it than to escape to the beach? Find the best beach for your personality: here are some of our favorite beach destinations that are currently open to US travelers.
Best for Nightlife: South Beach, Miami, Florida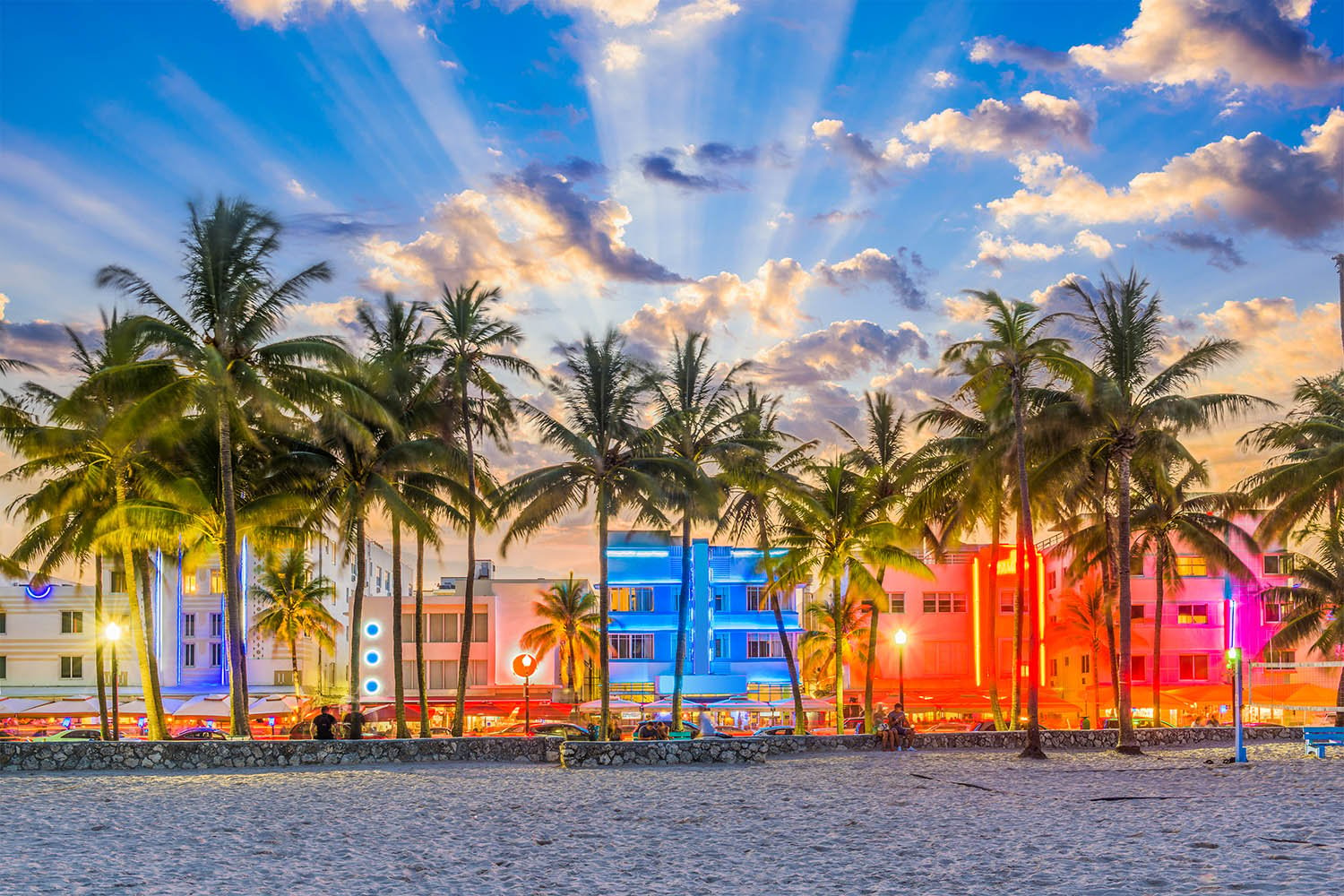 South Beach's nightlife scene is legendary: from upscale cocktail lounges to casual dive bars, there's something for every kind of party-seeker here. Spend your day soaking up the sun with the beautiful people, admire the historic Art Deco architecture along Ocean Drive, then when the sun goes down, find your scene among the glamorous clubs and hotspots.
We suggest 7 Day South Florida Breezes
Best for Nature: Vieques, Puerto Rico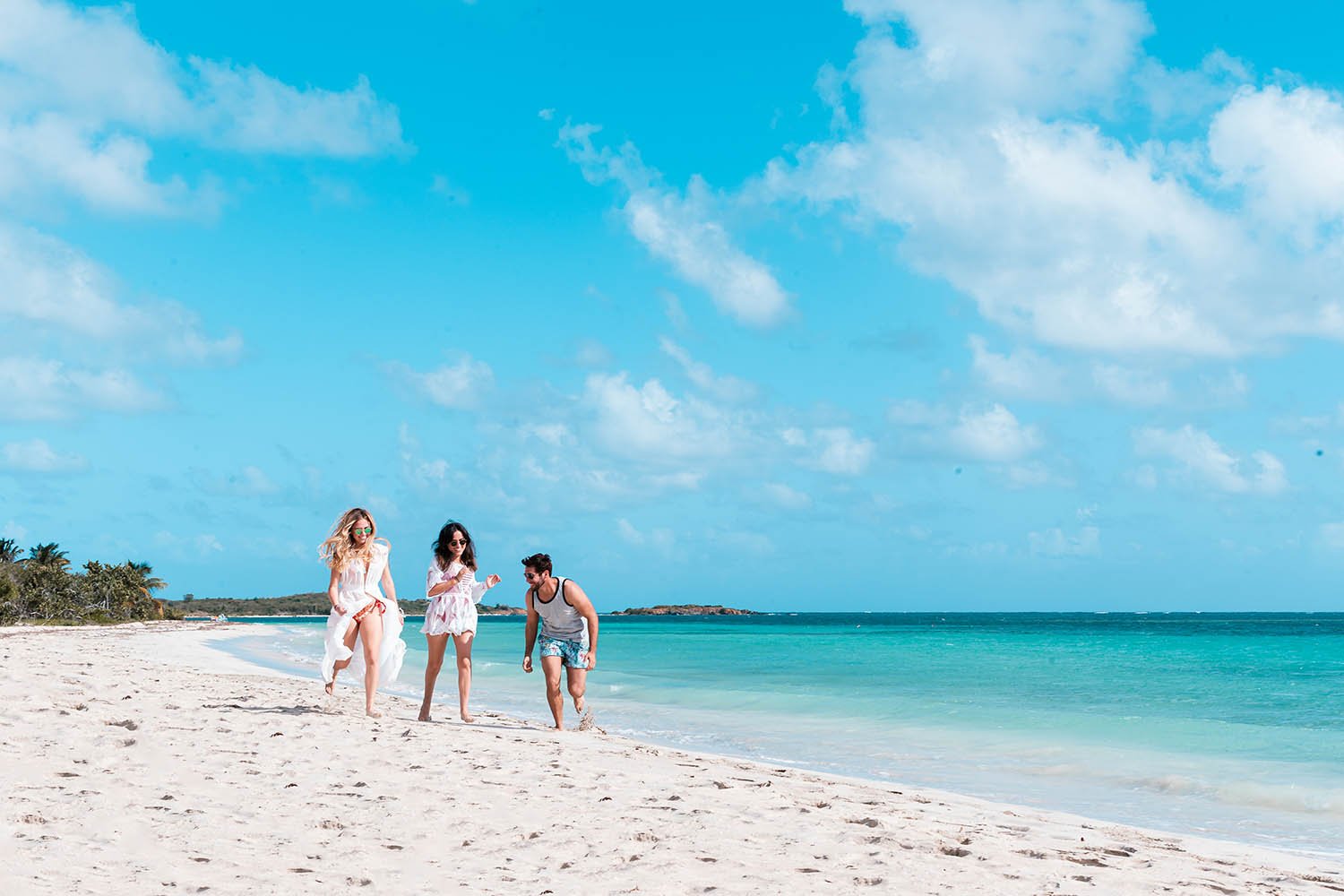 This tiny island off the eastern coast of Puerto Rico boasts an outsized number of secluded and unspoiled beaches with crystal-clear turquoise waters and soft white sand. More than half of the island is designated as a National Wildlife Refuge, and with so much land off-limits to the public and developers, nature thrives. Three different species of sea turtle nest on Vieques, wildlife is abundant including the iconic coqui frog, and a dazzling array of marine life make it a great location for snorkelers. You'll also find the world's brightest bioluminescent bay here, the spectacular Mosquito Bay.
We suggest 7 Day Puerto Rico Luxury Escape
Best for Adventure: Nosara, Costa Rica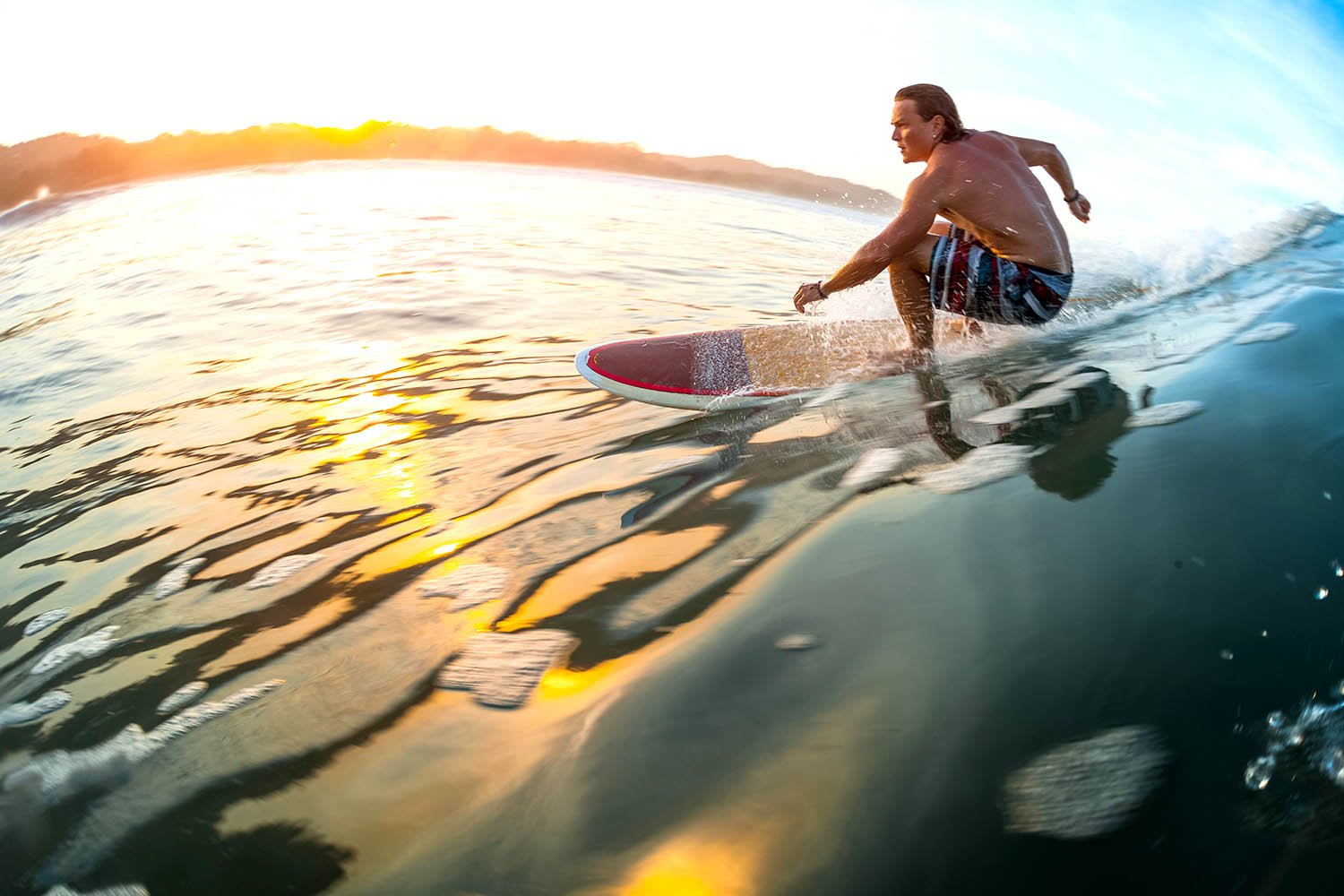 World-famous surfing, lush jungles perfect for ziplining, pristine waters for snorkeling -- the gorgeous tropical beaches of Nosara offers ample opportunity for those seeking an adrenaline rush. Partake in exciting water activities from windsurfing to diving or experience the land side with a rainforest canopy tour or rent an ATV to experience the jungle on your own. Take advantage of Nosara's reputation for being a yoga capital and top off your day with some relaxing yoga classes. Want to kick it up another notch? Combine your trip with a few days in Arenal to explore Costa Rica's most famous active volcano.
We suggest 8 Day Costa Rica Volcano and Beach Adventure
Best for Romance: Santorini, Greece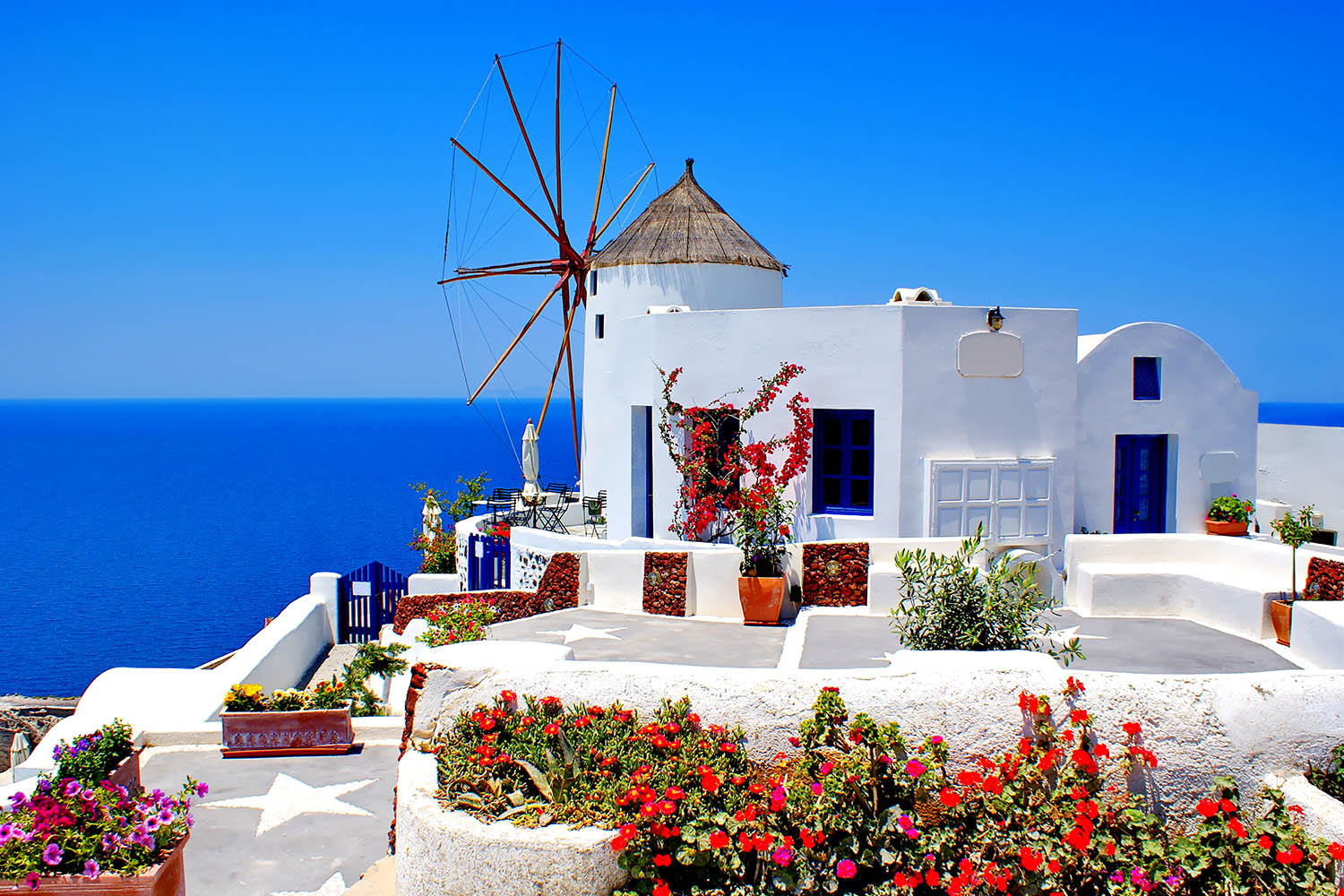 There are few things more romantic than sitting at a cliffside restaurant watching the sun set over the impossibly blue waters of Santorini. Many of Santorini's beaches have fine black sand that contrasts with the crystalline waters of the Aegean Sea, but you'll also find the extraordinary Red Beach with pink sand and dramatic red lava cliffs as well as the quiet and secluded White Beach with lovely white pebbles surrounded by towering white cliffs.
We suggest Grecian Romance Multi City Vacation
Best for Family Fun: San Diego, California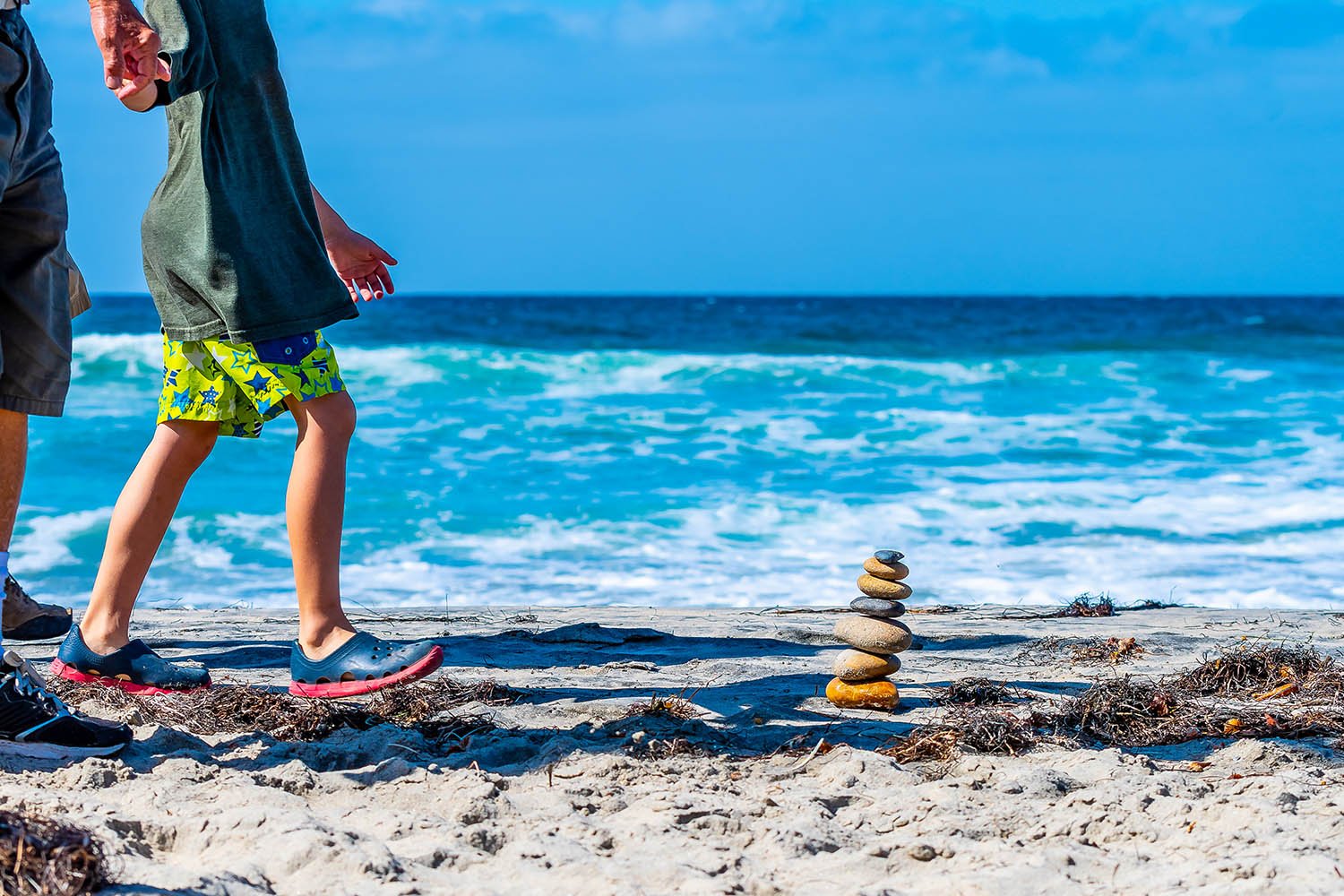 San Diego's beautiful Pacific Beach is the beach of choice for family visitors, with its lifeguard-supervised areas, bathroom facilities, and access to both swimming and surfing. Younger children will love playing in the sand or at the playground of beachside parks while older children can enjoy a surfing lesson or other water activities. And the city offers tons of non-beach attractions as well, including the famous San Diego Zoo, Birch Aquarium, Sea World, or Lego Land in nearby Carlsbad.
We suggest 5 Day Taste of San Diego