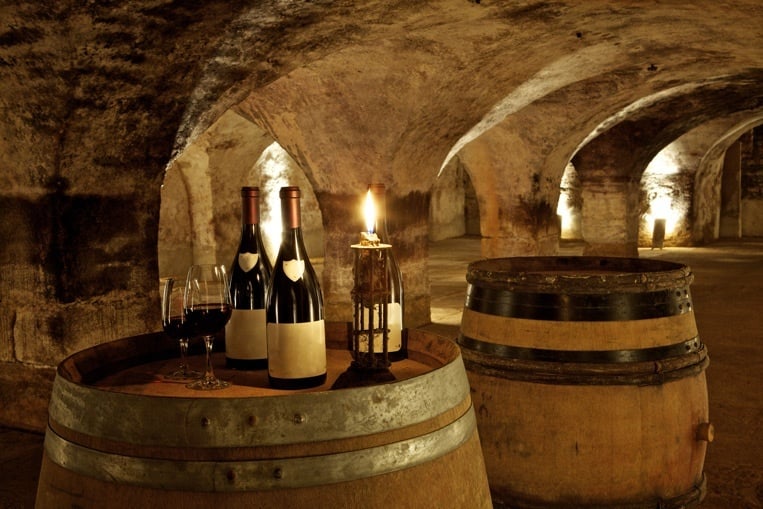 Europe is largely known as one of the main producers of wine throughout the world, so it is hard to know just which region to choose from when picking your wine tour. As with any produce, grapes take on the flavors of their surroundings and are exceptionally influenced by the climate of the area and the treatment of the soil, resulting in a unique flavor that cannot be reproduced. Take a look at our top 5 best wine regions to gain a sense of where your favorite variety is produced.
---
1. Wachau, Austria
---
Just an hour drive from Vienna lies the Austrian wine country, Wachau. This UNESCO World Heritage Site is well known for the production of dry and off-dry Reislings and the Gruner Veltliners variety of grape. Both produce a slightly mineral wine that can range from floral to fruity, however the Veltliners grape tends to have a richer mouthfeel than the less full bodied Reisling. The region is noticeably steeped in history which can be seen in many of the wineries you can visit. One such winery, Nikolaihof, dates back as far as 777 A.D.
---
2. Burgundy, France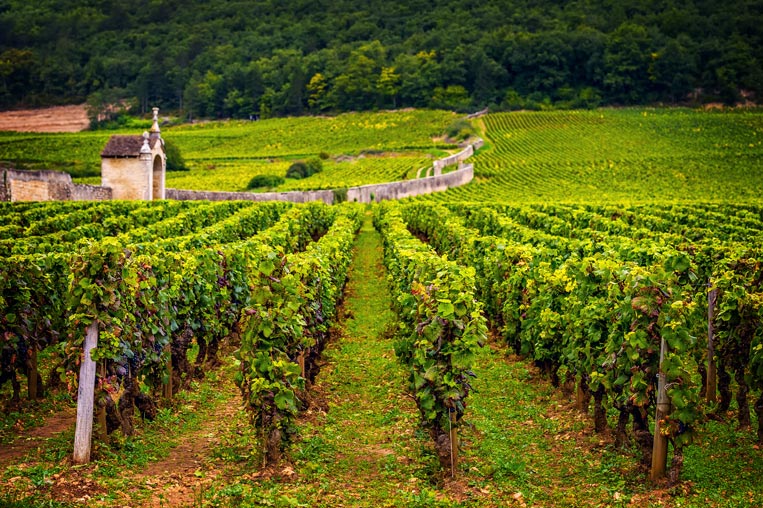 ---
Well known for the production of some of the world's best and most expensive varieties of pinot noir and chardonnay is Burgundy, France. This region is broken into many different small domains, each with its own claim to vineyard fame. What makes Burgundy wines so spectacular, you might ask. Well, around 200 million years ago, Burgundy was a part of a tropical sea that created the limestone soil that, today, gives the grapes from this region a zesty minerality.
---
3. Campania, Italy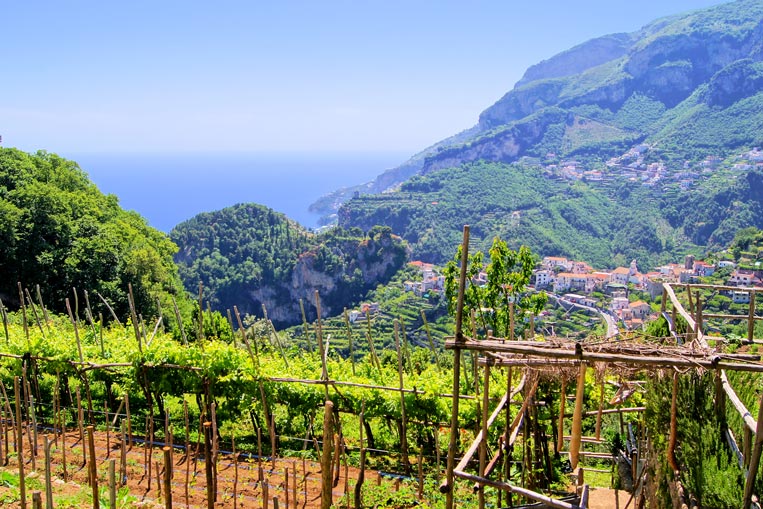 ---
One of Italy's oldest wine regions, wine-making in Campania dates back as far as the 12th century B.C. and is famous for the production of Falerno, the oldest wine in Italy. Today, however, Campania's wine production focuses mainly on the full-bodied red Aglianico grape which is almost exclusively found in this region. Conversely, for close to 2000 years, Campania has produced a variety of white wines known as Fiano and Greco.
---
4. Galicia, Spain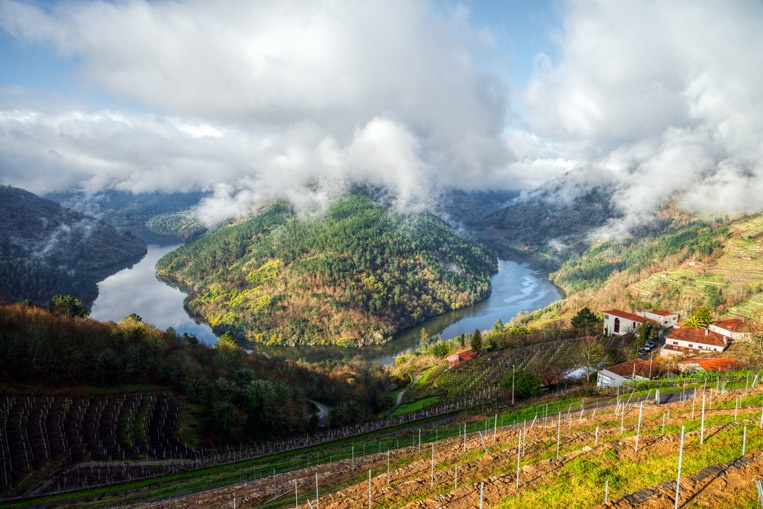 ---
The Rias Biaxas region of Galicia, Spain has produced wines dating back to the ancient Romans, a tradition that was carried on by monks through the Middle Ages and continues today. Galicia is broken into 5 major zones, each with its own distinct flavor. Largely a sea-faring town, the Galicia region is well known for the growth of Albarino grapes which produce fruitier white wines with a hint of citrus, perfect for pairing with seafood.
---
5. Santorini, Greece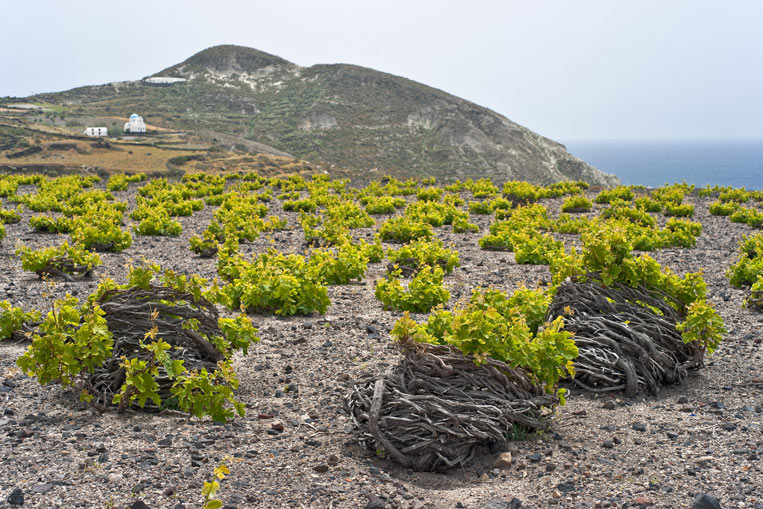 ---
Home of Greece's most distinctive wines is Santorini. Being the result of a volcanic eruption, Santorini is, essentially a volcanic desert. With very little rainfall during the growing months, wine-makers of the region have perfected the art of dry-weather cultivation. A combination of spacing and a unique spiraling technique, as seen above, help to protect the grapes from the heat and dry winds of the island. This allows for the production of Greece's flagship variety, the crisp Assyrtiko white. Perhaps its most widely produced, however, is the sweet dessert Vinsanto white.
---
Want to sample the regions mentioned in this article? Check out these tours:
---