Christmas markets have been part of the holiday season for hundreds of years, and they're one of the most fun and charming ways to celebrate the season. Whether you're looking to find the perfect gift, sample some traditional holiday food and beverages, or simply soak up the festive atmosphere, Christmas markets are a perfect way to get into the Christmas spirit.
Dresden, Germany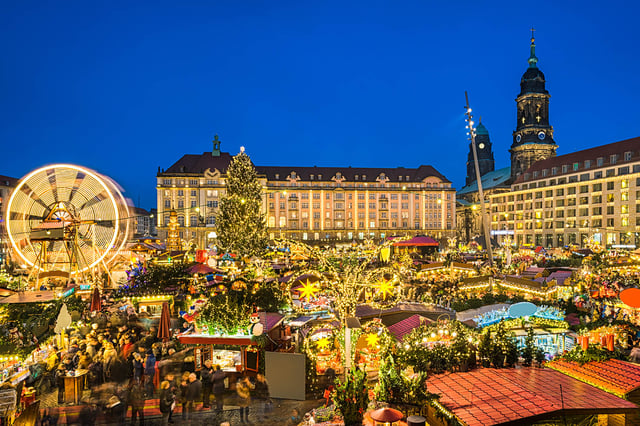 Dresden's Christkindlesmarkt is the oldest in Germany, dating back to 1434. For nearly 600 years, residents and visitors alike have come to the romantic Altmarkt Square to browse the selection of traditional handicrafts like pottery, glassware, and fine lace. You'll also find smaller markets that hold unique treasures. For example, the Frauenkirche market features an eight-meter-tall climbable pyramid covered in handmade wooden figures while the Romantic Christmas market offers an ice-skating rink where you can glide underneath the twinkling lights with your sweetheart.
Travel to Germany this holiday season with Christmas in Berlin and Dresden
Strasbourg, France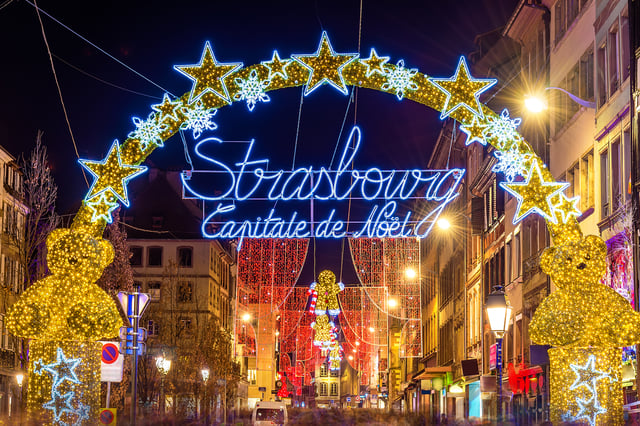 Strasbourg, France bills itself as the "Capital of Christmas" and its Christmas market certainly lives up to that claim. The enchanting city is decked out in holiday finery during the season, with sparkling lights and cheerful decorations adorning every building. Over 300 wooden chalets spread around different squares in the city offer an array of gifts and goods while the lavishly decorated Great Christmas Tree towers nearly 100 feet over the charming Place Kleber.
Travel to France this holiday season with A French Christmas in Paris and Alsace
Salzburg, Austria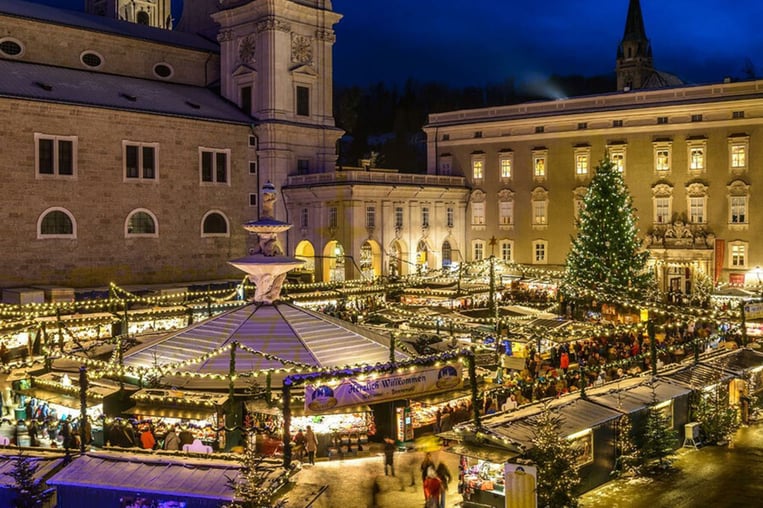 One of the most famous Christmas markets in Europe, Salzburg's Christkindlmarkt traces its origins to the late 15th century, when vendors offered a selection of food, dolls, and other goods near the Cathedral in the weeks around St.. Nicholas' Day. Today, the market still offers handmade gifts, glittering ornaments, and of course, delicious holiday treats, as well as a special focus on children with daily readings of Christmas stories for children, Krampus parades, and a visit by the "Christ Child", who is traditionally known as the gift-bringer in this part of the world.
Travel to Austria this holiday season with Highlights of Bavaria and Austria
Stockholm, Sweden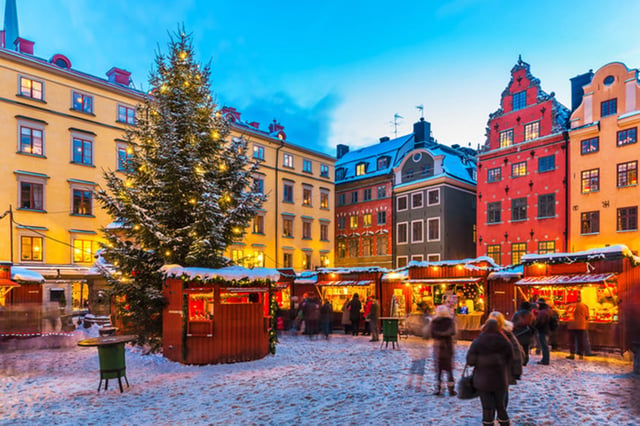 The cheerful red stalls of Stockholm's Christmas market are set perfectly against the colorful buildings of the city's Old Town. Here you can sample traditional Swedish Christmas treats like gingersnaps, saffron buns, or for the more adventurous, smoked reindeer sausages. Browse the many goods on offer in the market, including cozy Scandinavian knitwear in traditional styles.
Travel to Sweden this holiday season with Jewels of Sweden
Toronto, Canada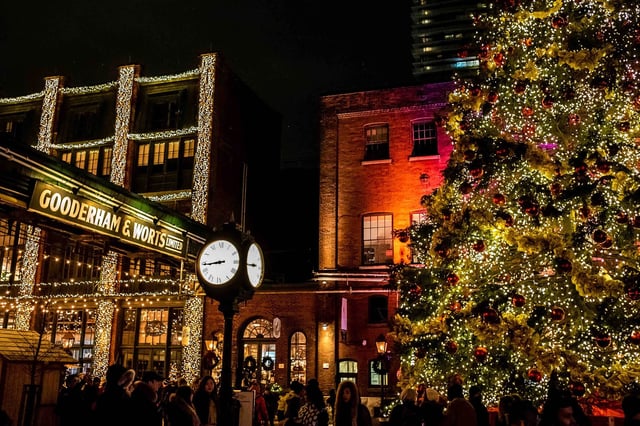 A bit closer to home, Toronto offers the charm of a European Christmas market without the transAtlantic flight. The city's Distillery District transforms into a winter wonderland for the season, with festive decor, a beautiful Christmas tree, and the aroma of caramelized waffles and mulled wine in the air. Visitors will enjoy music by traditional German brass bands, folk dancers from Slovenia and Eastern Europe, and traditional carols sung by children's choirs -- even appearances by Santa and his mischievous elves!
Travel to Canada this holiday season with Canadian Capitals
---

Discover the enchanting Christmas markets around the world. Whether an unforgettable family trip or a romantic holiday escape, the choice is yours! Choose Keytours Vacations, your experts in personalized travel experiences, and make this special season one to remember! Customize your vacation or choose one of our packages!