---
Each year, almost each of Spain's cities hosts its own festivals and celebrations. Whether you prefer horse races on picturesque beaches, or sipping cava during a vibrant fiesta, Keytours can help get you there.
---
1.) San Fermin Running of the Bulls
The Running of the Bulls, or "The Festival of San Fermín," is a festival that takes place each year in Pamplona, and is famous for a very unique reason. Besides the typical wine and partying at most Spanish festivals, there is an event every morning during which runners and bulls race down the street at the same time. While quite dangerous, this event has been happening since the 13th century, and draws in thousands of onlookers each year. For the adventurous travelers, this festival is a must while in Spain during the summer months.
2.) Feast of Saint James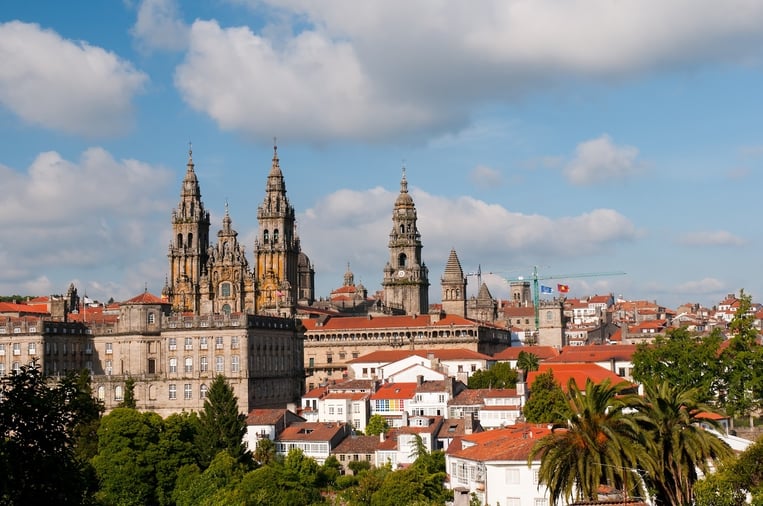 If you're looking for a more religious option, the Feast of Saint James is the way to go. Happening each year on July 25th, this festival brings in hundreds of thousands of visitors to Santiago de Compostela to celebrate the patron saint of Spain. In order to officially be recognized for a pilgrimage, one must walk 100 kilometers or cycle 200 kilometers to Santiago. If you don't feel like making the pilgrimage, the festival also offers art exhibits, concerts, fireworks, and other entertaining street performances. Whether you go for religious religions, or just want to experience the vibrant culture, this festival should be on any traveler's bucket list.
3.) Semana Grande Bilbao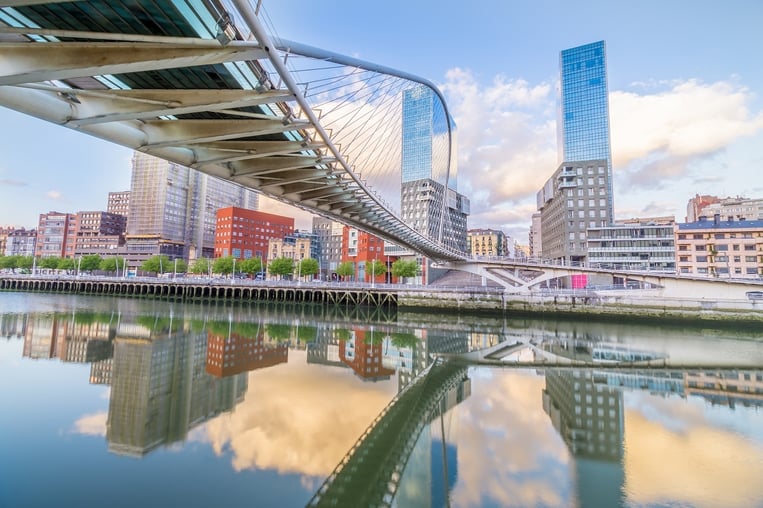 Semana Grande Festival Bilbao is the biggest festival in northern Spain, and one of the most prominent summer festivals all of Spain's cities. It's perfect for any music lover, as it is a music-based festival that brings in thousands of party-goers, both young and old, every year. To celebrate the Virgin of Begoña and the heritage of the Basque region, 9 days in August each year are dedicated to music, art, bull fighting, fireworks, and plenty of wine. The entire town of Bilbao shuts down and dedicates itself to the celebration, and this celebration has become a must-visit for travelers since its beginning in the 1980's.
4.) Sanlucar Horse Races
On the southern coast of Spain is a charming small town called Sanlucar that draws in thousands of visitors each year for its horse races on the beach. Happening since 1845, the two-day horse racing event has become famous for its Spanish charm and high-society atmosphere. In fact, the King of Spain is the President of the Racing Club, and is often spotted at the event. With its vast historical significance, small town ambiance, and traditional horse racing, this festival is hard to beat.
5.) Festes de la Merce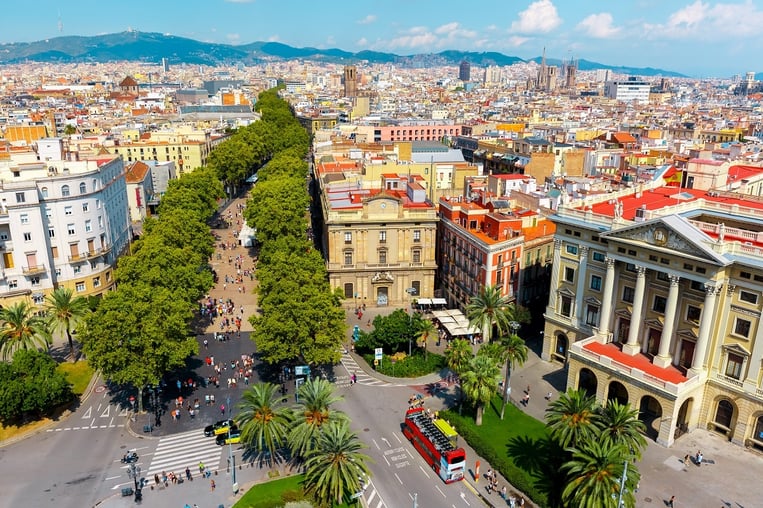 Barcelona's main annual festival, Festes de la Merce, is celebrated every September in honor of Barcelona's patron saint, the Virgin de la Merce. You may have seen the parade of the giant wooden figures, or the competition during which the locals team up to form human towers, but this festival is so much more than that. This vibrant festival is the perfect time to listen to live Spanish music, watch live sporting events, be inspired by a magical fireworks display, and sample some of Barcelona's best food and traditional Cava.

---
---