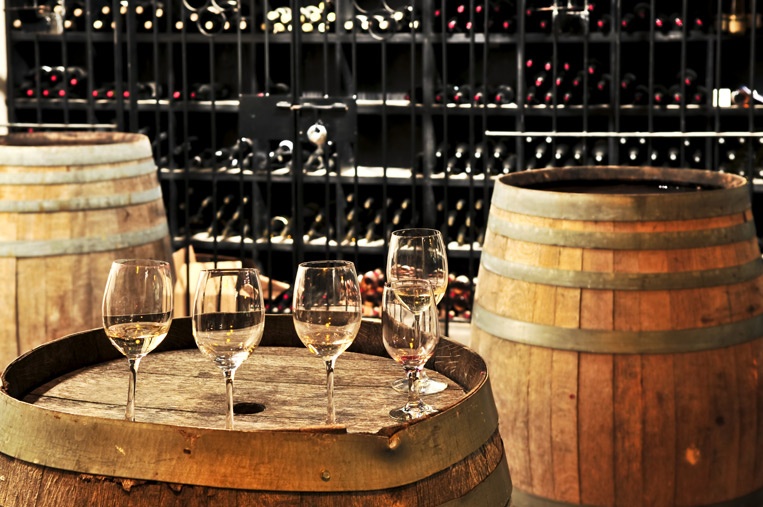 After over a decade in London and 2 years of continent hopping, the 2018 Academy Awards of food returns to Europe for the biggest gastro-party of the year. This year's host is Bilbao in Spain's Basque Country, the wine enthusiast's haven. This area holds one of the largest concentrations of Michelin-star rated restaurants in the country, so it's no surprise that the world's best chefs will converge to enjoy food and wine, two of Spain's greatest cultural achievements. Spain offers visitors several official wine trails that will take you through some of the best wine regions in the country, but we think you should make your own trail! Take a trip with us along a journey of the best in Spanish wines and food from Girona to Bilbao.
---
1. Girona – El Cellar de Can Roca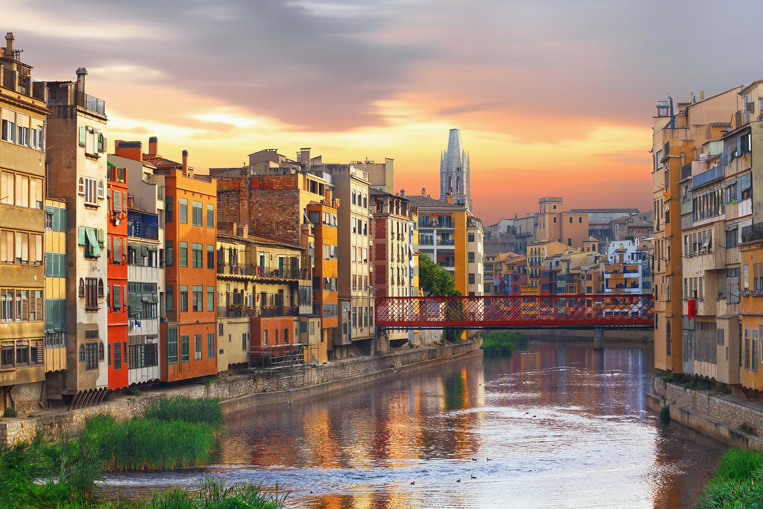 ---
The Restaurant: El Cellar is owned and operated by the 3 Rocas brothers who have worked together to create a top ranked dining experience for all who visit. This establishment features two menus, the Classic with 7 courses and the Feast with 14 or more, both offering a selection of Catalanian cuisine mixed with global influences. El Cellar is also home to Josep Roca's wine cellar you might be invited to see, if you're lucky.
The Wine: The Catalonian region of Spain's North Eastern coast is a unique culmination of Spanish, French and Italian traditions apparent in both the culture and the food. Truly Mediterranean in style, the food of Catalonia is rich in produce from the Earth and ocean. The most produced grapes in this region are the red Garnacha grapes and white Viura and Garnacha Blanca. This region is also known for having one of the best Rose's in Spain, blending Garnacha and Carinena grapes. If you prefer a heavier, sweeter red, try the Garnatxa, a Catalonian specialty.
---
2. Barcelona – Tickets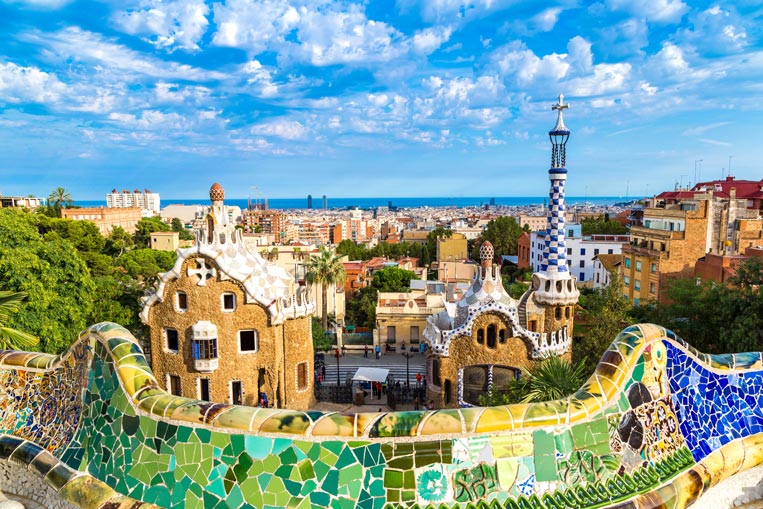 ---
The Restaurant: Tickets features a playful atmosphere for those serious about flavor. The restaurant hosts several tapas and open-air kitchens, each specializing in a different cooking method. Head chef Albert Adria has innovated the dining experience through his whimsical atmosphere and contemporary flavors.
The Wine: Another of the Catalonia region, Barcelona features many of the same wines as you would find in Girona. For a special treat, travel outside of Barcelona to the little known wine village, Alella. This region is best known for manufacturing crips, dry, floral wines from the locally grown Xarel-lo grape. Wineries in this area are capable of growing these wines on their northern slopes while reserving the southern slopes for reds and sweeter white grapes, giving the region variety to suit many pallets. If you prefer a sweeter wine, or want a glass with dessert, try the Dolc Mataro.
---
3. San Sebastian – Mugaritz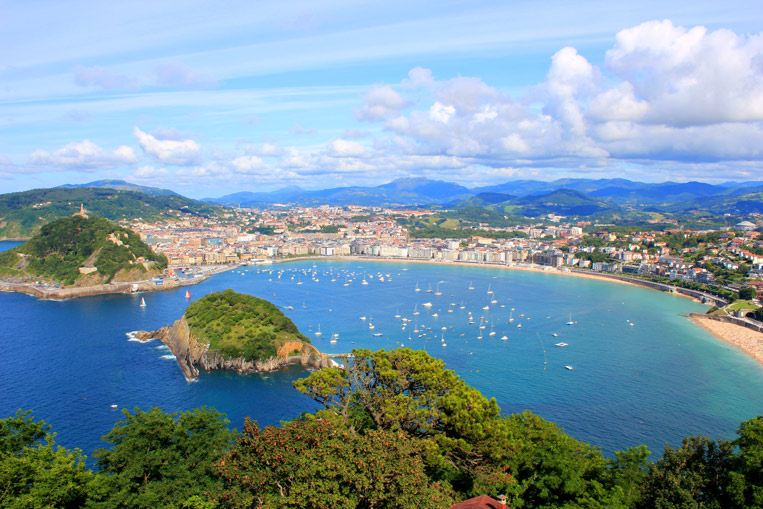 ---
The Restaurant: Quite possibly the most innovative Spanish chef since Ferran Adria, Andoni Luis Aduriz invites diners to enjoy a meal with as much flavor as it has personality. Servers may bring to your table a "mystery" bottle of wine as you sample from the 20 (yes, 20) course meal. In fair weather, parts of your meal may be taken outside in the restaurant's garden area.
The Wine: While wine is the main focus of Spanish gastronomy, don't shy away from one of San Sebastian's crisp, refreshing sagardos, or ciders. Most might consider a hard cider to be more closely related to beer; a sip of a Basque region sagardo will prove that a dry, flat cider is equal to that of the finest white wine. Don't be misled; the sagardotegias have perfected the art of natural cider pressing, producing a sour and acidic drink.
---
4. Axpe - Asador Etxebarri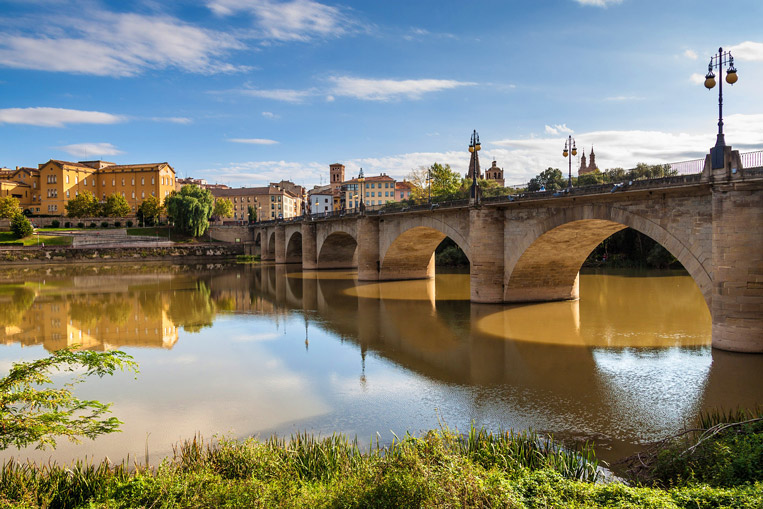 ---
The Restaurant: Grill master and owner, chef Victor Arguinzoniz removes all the frills of fine dining in his no nonesense, all flavor establishment. The downstairs bar serves also as the local pub while the atmosphere of the dining area reflects its rustic surroundings with accents of contemporary art. Self-taught and designer of his own adjustable height grills, Arguinzoniz gets back to the basics in his approach to food and uses only the freshest ingredients, some of which come from his own farm.
The Wine: There is only one wine you need to try in this region, Txakoli (Chacoli). This dry, sparkling white wine is produced in the Basque region of Spain from the white Hondarrabi Zuri grape. As with many other wines, there are different styles of Txakoli. We recommend sampling a glass of the Bizkaiko Txakolina, a richer, less sparkly white with a slightly higher alcohol content which appeals to more taste buds. Traditional Txakoli, like those from Getaria, tend to be more acidic and lest pallet friendly.
---
5. Larrabetzu – Azurmendi
The Restaurant: Far from your typical dining experience, Azurmendi offers you a fully emersive journey starting with the rooftop garden, moving through the kitchen to the greenhouse for small bites, before finally being seated in the dining area where projected images displayed on the temporary walls change from course to course. Chef and owner Eneko Atxa not only cares about his diner's experience, but also about the environment. Azurmendi is built from environmentally friendly materials, recycles its own waste, harvests rainfall and uses geothermal energy for heating and cooling.
The Wine: While the Basque region is best known for the 3 varieties of Txakoli, there is a lesser known wine with a fruity aroma and slightly pungent palate, the Harvester's Red. These wines have a slightly different method of production as they are fermented whole and unpressed. The Harvester's is meant to be drunk young, unlike most wines that need tie to mature.
Want to sample the best wine and food Spain has to offer? Check out these tours:
---
5 Day Discover La Rioja and the Basque Country Spain Self Drive

Vacation


Madrid, Bilbao, San Sebastian, La Rioja, Haro, Santo Domingo de la Calzada


4 Day La Rioja Wine Spain Self Drive Vacation
Madrid, Haro, Logrono, Santo Domingo de la Calzada, La Rioja

---