Today, we share a travel journal from Paul Somogyi, our Director of Sales and Business Development. Paul recently took a road trip across the US and shares his adventure with us!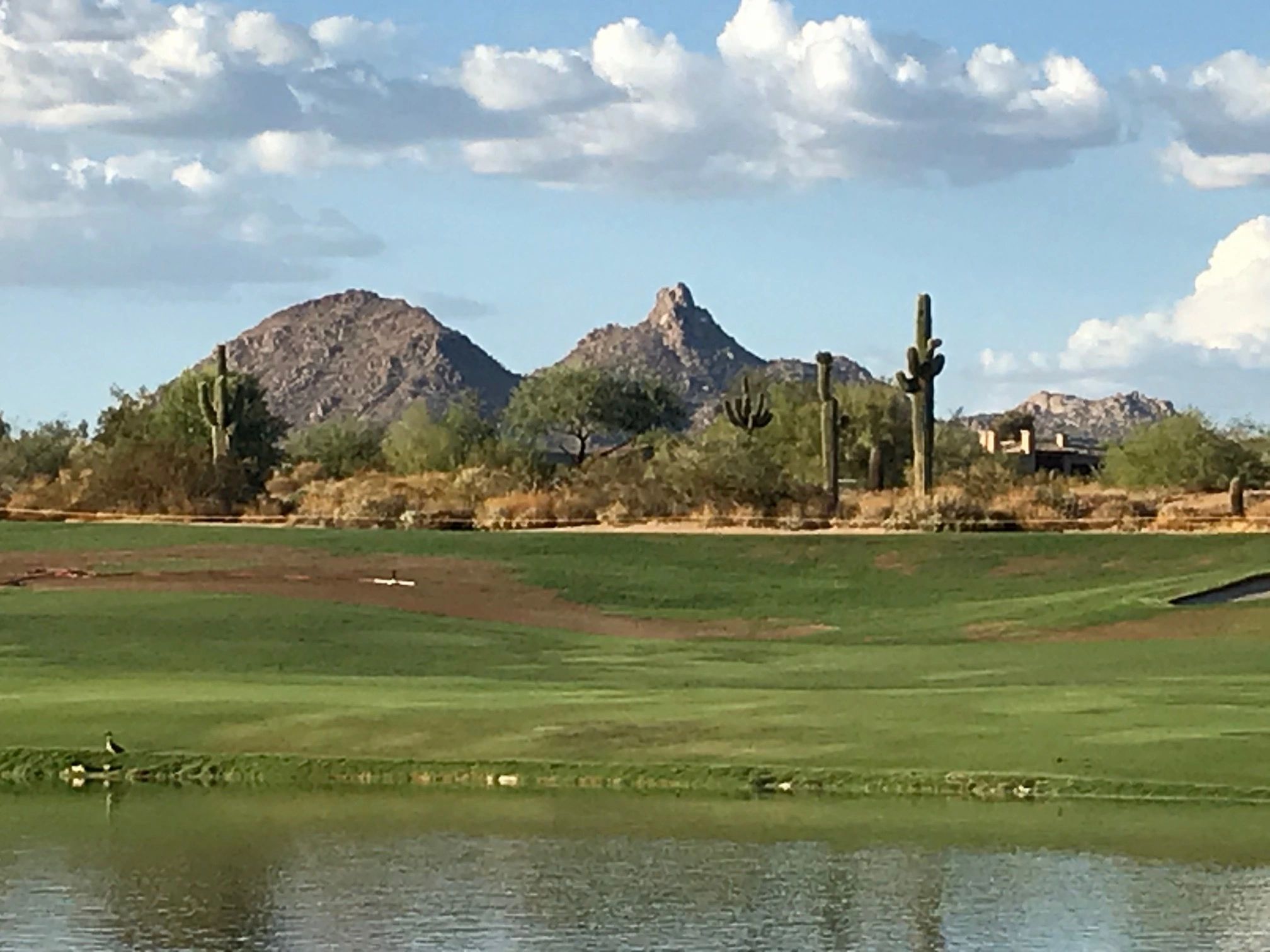 I recently returned from an epic road trip with my family which originated in McLean, VA and took us to Scottsdale, AZ covering (14) States and over 4,000 miles there and back!!
After over 3 months of confinement, this trip was much needed and appreciated as I am sure any trip is now for us all in these trying times. The change of scenery alone was enough to inspire and motivate!
Throughout the trip we continued our routine practice of wearing a mask when in public and plastic gloves when pumping gas. Ample hand sanitizer was found in most venues, and we had our own supply in the car too!!
Here are some highlights of our adventure:
14 StatesVirginia, Tennessee, Arkansas, Oklahoma, Texas, New Mexico, Arizona, Missouri, Illinois, Indiana, Ohio, Pennsylvania, West Virginia, Maryland
HotelsWe spent 4 days and 3 nights travelling to AZ with overnight stays in Nashville, Oklahoma City, and Albuquerque. All hotels (Marriott brands) were clean and safe, operating under strict COVID-19 hygiene standards, however, in some cases, services, such as breakfast and maid service were limited given the lower staffing levels.
On our return, we spent 5 days and 4 nights staying overnight in Albuquerque, NM - Oklahoma City, OK - St. Louis, MO & Springfield, OH. In Oklahoma City, we experienced one of their renowned lightening storms, lighting up our bedroom throughout the night. The following morning we visited the Oklahoma City National Memorial, which was very well presented and most moving. On our final day's drive from Ohio to Virginia we stopped off at Frank Lloyd Wright's Falling Water, in North Western PA. What an amazing home and setting!! A must see when in the Pittsburg area.
Impressive SceneryOne of the most impressive drives was descending from above Payson, AZ into Scottsdale, dropping 7,000 feet in elevation, going from pine tree forests to the signature Saguaro cactus and other stunning AZ desert fauna (much of which was in bloom). Sadly, we did witness part of the Tonto National Forest that had burned during recent bush fires. Fortunately, however, nature will repair itself as it always does.
UniversitiesAs my son is a senior, our trip included several University visits, including UVA, Virginia Tech, University of New Mexico, Washington University (St. Louis) and Perdue. Washington University was by far the most impressive campus and Perdue the most remote, set in rural Indiana, surrounded by farms and corn fields!! Similar to its name, "perdu" means "lost" in French!!
RestaurantsOur restaurant experiences were authentic and memorable, especially as we had not dined out in over 3 months. Here are some of my favorites:
Nashville, BBQ at a converted gas station
Amarillo, "The Big Texan Steak Ranch" (we did not take the 72oz steak challenge!)
Phoenix, "The Henry"
Tucumcari, NM "Del's Restaurant" (on Route 66)
Car TroubleWhen travelling back from Scottsdale, while driving through Ohio, our tire pressure gauge light appeared. We immediately pulled over at the closest gas station and checked the pressure of all tires. Pressure seemed fine, however, we added some air, but the light remained on! After driving a short while further, the warning light went off. Our assumption is that the change in air temperature, going from above 100F to the 70s triggered this alert.
Gas Stations:
Amazed that we were able to get gas almost as low a $1 per gallon! It's definitely a great time to take a road trip!! A couple funny Gas Station / Mini Mart names encountered along the way include: Toot'n Totum (Amarillo, TX) and Kum & Go (Illinois, Indiana)
ChurchDriving through Texas, we came across a town named after our home town of McLean, so we got off I-40 to take a picture of the McLean, TX sign. There was not much to see in this dusty, hot, small deserted ghost town. We needed a rest stop, so we were on the lookout for anywhere suitable to pull over but alas, nothing in sight, until we noticed at a distance a couple in a driveway of a large building. We drove there and found it to be a church. The pastor and his wife were locking up and about to leave the church following Sunday service. Graciously, they offered us the opportunity to use their rest rooms!! We had a nice conversation with the pastor and then continued on our way. The coincidence of this encounter was that just prior to us pulling off the Highway to visit McLean, TX, my son was having a deep conversation about religion.
SummaryThis was a road trip of a lifetime, filled with family bonding, fun, adventure and laughter as well as the opportunity to meet up with good friends in Arizona. It also provided my son with valuable hours behind the wheel on his drivers permit. Splitting up the driving among three makes for an enjoyable ride.
Until International borders open again, I recommend getting out and taking your own Great American Road Trip. There's so much to see and do right here at home! Check out these exciting Self-Drive itineraries!