Every year, the Pantone Color Institute chooses a "Color of the Year" to reflect the trends and feeling of the year ahead. We look at some of the most recent colors of the year and where you can find them around the globe.
Sintra, Portugal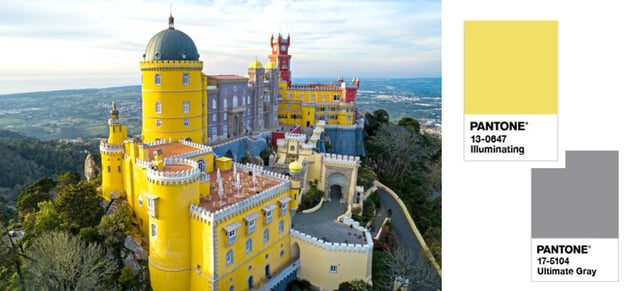 2021 Color of the Year: Illuminating and Ultimate Gray
Find it: Pena Palace, Sintra, Portugal
Perched atop a hill in Sintra, near Lisbon, Pena Palace was originally a monastery in the Middle Ages, but destroyed in the 1755 earthquake. Years later, in the 19th century, King Ferdinand was enchanted by a visit to the ruins and had it reconstructed in flamboyant Romantic style, including the vibrantly colored facade visible today.
We suggest Enchanting Portugal
Santorini, Greece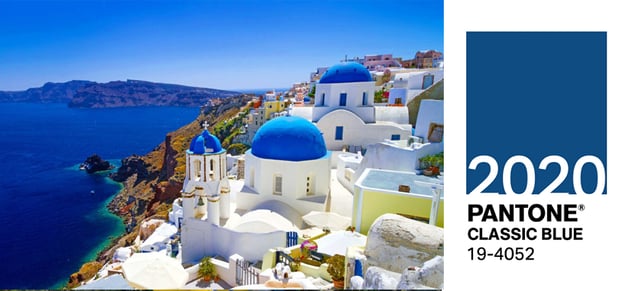 2020 Color of the Year: Classic Blue
Find it: Santorini, Greece
For heavenly blues, there's no better place than Santorini, Greece. Here you'll find whitewashed villages set against deep ultramarine waters that fade to crystal-clear turquoise closer to shore.
We suggest Luxury Athens and Santorini
San Juan, Puerto Rico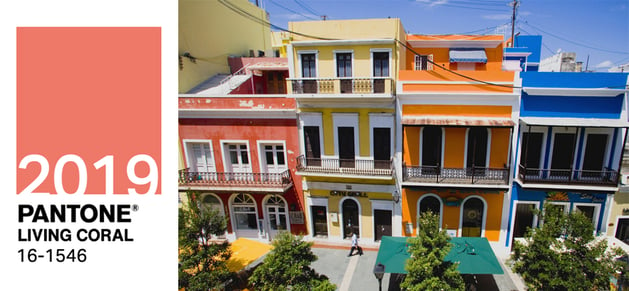 2019 Color of the Year: Living Coral
Find it: Old City, San Juan, Puerto Rico
The Old City of San Juan, Puerto Rico, known as Viejo San Juan, is full of colorful Spanish colonial buildings that reflect the vibrant spirit and Caribbean flavor of the city.
We suggest Puerto Rico Luxury Vacation
Iceland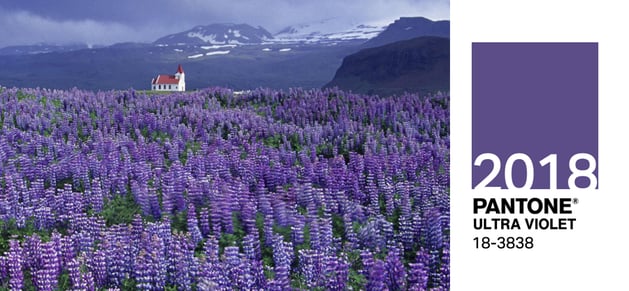 2018 Color of the Year: Ultra Violet
Find it: Iceland
Though Iceland is known for its wintry weather, summertime in Iceland means a profusion of blooms in the countryside as the flora soaks up the long hours of summer sunlight. Lupines are Iceland's most famous and abundant flowers, spreading their violet blossoms across meadows and fields and along roadsides.
We suggest Iceland Ring Road Discovery Drive
Ireland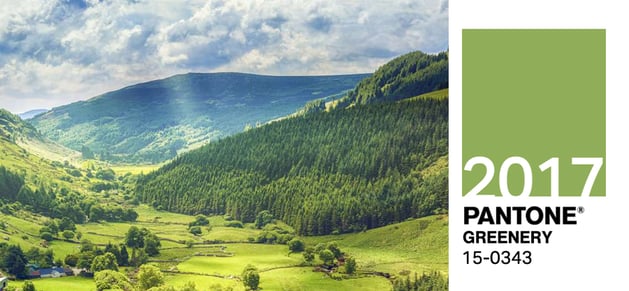 2017 Color of the Year: Greenery
Find it: Ireland
They don't call it the Emerald Isle for nothing: Ireland does indeed boast endless vista of rolling green hills. The frequent rainfall and temperate climate make Ireland's fertile soils lush with greenery nearly year round.
We suggest Castles of Ireland Private Journey
Charleston, South Carolina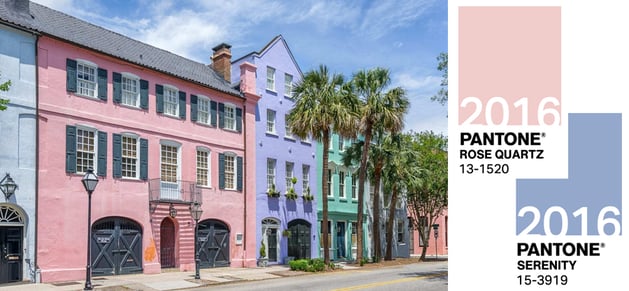 2016 Color of the Year: Rose Quartz and Serenity
Find it: Rainbow Row, Charleston, South Carolina
One of Charleston's most iconic sights, Rainbow Row is a collection of candy-colored houses, the oldest of which date back to the 1740s. However, it wasn't until the 1930s that the historic homes were renovated and painted their famous pastel hues, helping to revitalize the entire surrounding area.
Bologna, Italy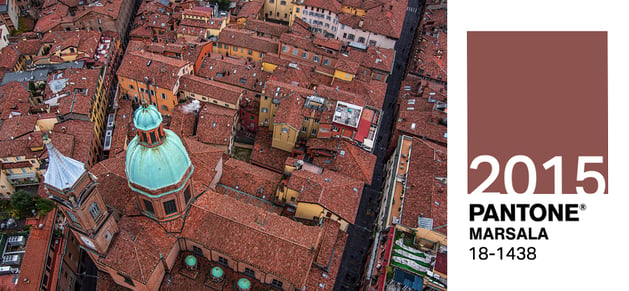 2015 Color of the Year: Marsala
Find it: Bologna, Italy
This stately Italian city is known by three nicknames: "La Dotta" - "The Learned" for its famous university, the oldest in the Western world) - "La Grassa" - "The Fat", a reference to its status as Italy's gastronomic capital - and "La Rossa" meaning "The Red" which refers both to its left-leaning political history and the rich red and orange hues of its buildings and rooftops.