Summer is upon us, which means it's time to head for the great outdoors. And don't limit yourself to your own backyard: there's a whole world of incredible outdoor adventures out there.
1. Hiking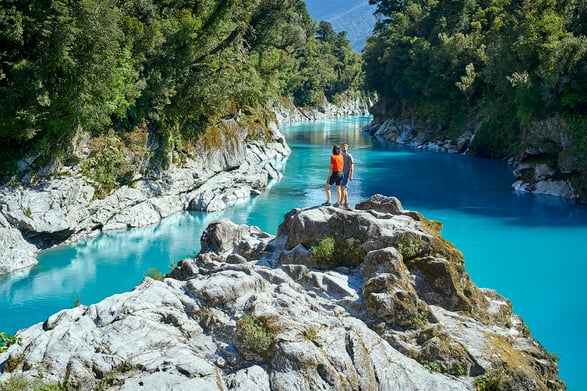 The great thing about hiking is that you can do it just about anywhere. But whether you're looking for a gentle walk or a strenuous challenge, the best hikes are those that offer gorgeous views and the solitude of nature. New Zealand has ten official "Great Walks" designed for a variety of skill levels and lengths which traverse incredible scenery including volcanic fields, native beech forests, glacial valleys, alpine meadows, and sparkling emerald lakes. Those looking for a more spiritual experience may enjoy the Camino de Santiago in northern Spain, a pilgrimage route that ends at the Shrine of St. James in Santiago de Compostela, or Japan's Kumano Kodo pilgrimage routes.
We suggest New Zealand South Island Discovery Drive.
2. Animal Encounters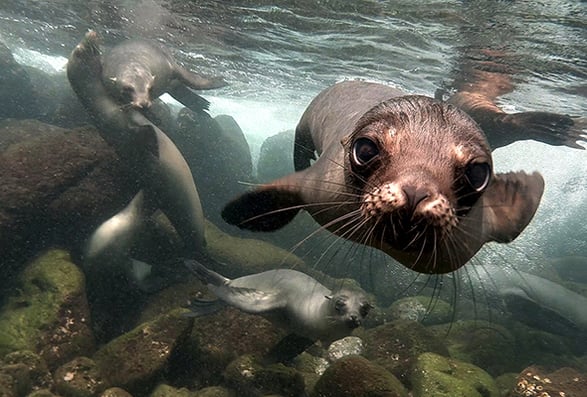 Make some new friends with an outdoor animal encounter! In Scandinavian Lapland, you can meet friendly huskies and learn to drive a dog sled team, while in Peru's Palomino Islands, swim with the sea lions of the island's rookery. Or for a wildlife adventure like no other, travel to the legendary Galapagos Islands. These islands are so isolated that the native life has evolved into species found nowhere else on earth (this is where Charles Darwin was inspired to write The Origin of Species). As a result of their isolation, the animals here also have no fear of humans, and visitors to the island are greeted by friendly and curious sea lions.

We suggest Discover Peru and Bolivia.
3. Sleep Under the Stars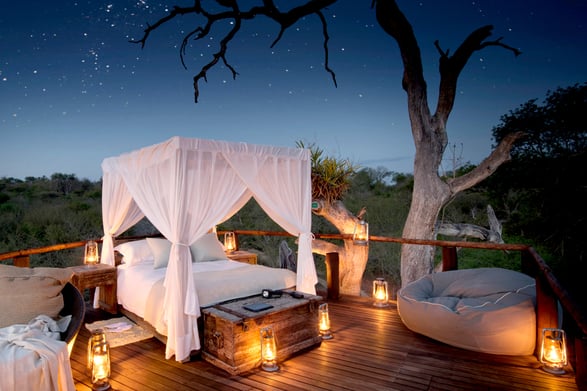 There's nothing like looking up and seeing the night sky in all its pristine glory, the Milky Way and every star twinkling brightly. Journey through the Sahara Desert in Morocco and spend the night in a Berber camp, where you'll watch the sun set over golden dunes, enjoy a lively nomadic dinner, and sip tea under a dazzling sky. Or enjoy the romance of the untamed with a night in an open-air treehouse in South Africa. Drift off under the stars as the warm breezes and sounds of the savanna lull you to sleep.
We suggest South Africa A La Carte.
4. Take to the Water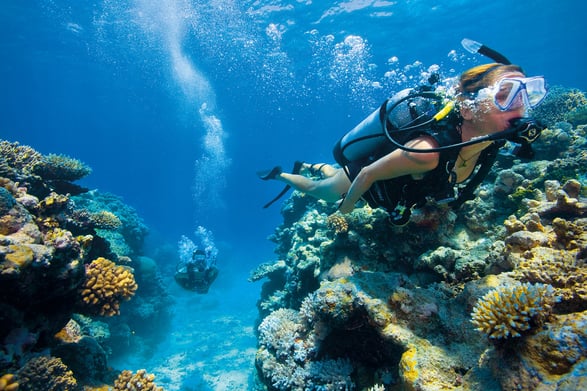 While there are many incredible diving sites in the world, there's nowhere quite like Australia's Great Barrier Reef. It's the largest coral reef system in the world, and home to an astonishing array of underwater life. Dive or snorkel amongst colorful fish, sea turtles, and shimmering coral. Or try sea kayaking in the turquoise waters of the Greek Islands, swimming with dolphins in Costa Rica, or even snorkeling between continents at Silfra in Iceland. Looking for a more relaxing experience? Take a dip in the hot springs of Iceland's Blue Lagoon, whose waters are said to have healing properties.
We suggest Australia City Rock and Reef.
5. Chase Thrills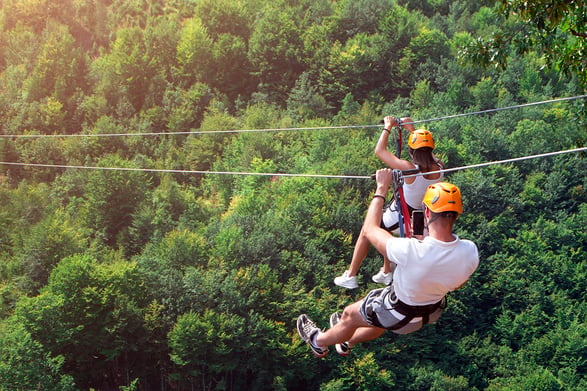 For the adrenaline-seekers, there's no shortage of thrilling adventures around the world. New Zealand is a hotspot for adventure: you'll find skydiving, bungy-jumping, jet-boating, even Zorb-ing, where you get inside a giant plastic ball and roll down a hill. In Costa Rica, you can zipline through a rainforest, surf both Atlantic and Pacific waves, and take a canopy walk to get even closer to the wildlife (as a bonus, many of these adventures are family-friendly as well).
We suggest Costa Rica Escapade