This Mother's Day celebrate that special someone in your life! Surprise her with a once in a lifetime gift of travel. Shower her with mother-daughter getaways, relaxing solo trips, or something more romantic! Whether you want to whisk her away to a beach destination to relax and unwind, pamper her with a luxury stay in an exotic location or be immersed in a new culture, let Keytours Vacations help plan the perfect Mother's Day travel gift for her! We have curated some of our favorite "Mom Approved Destinations" for you.


Keytours Vacations travel packages are fully customizable. Add a day, a week, a sightseeing tour, another destination or let our expert travel consultants design something truly unique. Browse our website for great ideas or schedule a consultation with one of our expert travel consultants.

Oxford, England


Home to the oldest university in the English-speaking world (and the second-oldest in continuous operation on the planet), Oxford is more than a celebrated microcosm of academic scholarship: there's the splendid architecture, hefty literary heritage, and plenty more to fill an eventful few days.

Travel to Oxford
Napa Valley, California


The Napa Valley region has long since been synonymous with two things: luxury and wine. Here you can relax in a Tuscan style villa complete with vineyard and wine cellar, horseback ride through the Vaca Mountains or take a slow ride on the Napa Valley Wine Train and sip the finest vintage on a vintage locomotive. Beautiful landscape and fabulous wines, Napa's greatest accomplishments; relax, sip and enjoy!
Cape Town, South Africa


Overlooked by spectacular heights of Table Mountain and surrounded by stunning beaches, lush farmland, and superb vineyards, Cape Town has established itself as South Africa's cultural capital and one of the most vibrant cities on the continent. This is where African, European, and Asian cultures meet in a multi-ethnic rainbow reflected in its music, architecture, visual arts, as well as in its amazing choice of cuisines. Cape Town is great for partying as well, with a year-round calendar of festivals, parades, and world-class sporting events.


Travel to Cape Town, South Africa
Milan, Italy


Milan is famous as one of the world's most influential fashion capitals, so make some room in your wardrobe and get ready for a makeover. Milan is a major cultural centre in Italy, with world class museums and galleries, the Duomo cathedral and ancient churches, impressive architecture of opulent Italian villas. After viewing da Vinci's Last Supper, try Lombardi specials like ossobuco and risotto alla Milanese in one of the neighbourhood restaurants. Milan is the perfect starting point for exploring the prettiest landscapes of northern Italy.


Travel to Milan, Italy


Key West, Florida


The city of Key West is part of the Monroe County in the United States, and the southernmost city in the Continental US. It is located 129 miles and approximately two hours away form the cosmopolitan city of Miami. With its impeccable weather, Key West enjoys the distinction of being a major seaport destination for many passenger cruise ships. This town will offer you scenic beaches, an abundance of exciting venues to explore, multi-ethnic restaurants, and luxurious hotels with postcard-like views.
Indonesia


With over 17,000 islands, Indonesia offers a dazzling array of experiences, from pristine underwater diving sites and volcanic lakes to exotic wildlife and bustling cities. The country is home to some of the most famous temples in the world, including Borobudur and Prambanan.
Loire Valley, France


The Loire Valley, known as "the Garden of France" and "the Cradle of the French Language", was the favorite residence of the kings of France during the Renaissance period. Since then, royalty and commoners alike have traveled to this idyllic countryside destination for a supreme vacation. Walk in the footsteps of the greatest artists and architects of their era while you tour the "land of a thousand castles."


Travel to Loire Valley, France
Niagara Falls, USA & Canada


Niagara Falls is a signature Canadian vacation destination for couples and families alike; grown ups have upscale hotels, modern casinos, nightlife, concerts, fine dining, golf courses, spas, and wine country is just down the road. For children, there are theme parks like Marineland, Clifton Hill or Street of Fun, indoor water parks, Ferris wheel, Hornblower Niagara Cruises and Journey Behind the Falls. There are plenty of ways to experience this great wonder of the world.
Costa Rica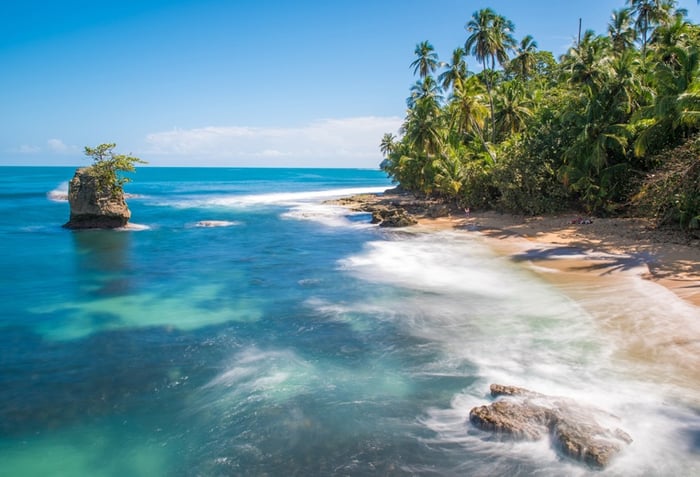 Costa Rica is one of the most biodiverse countries in the world; it contains about 5% of the world's species. The lush wild natural environment can be experienced all throughout the country and is easily accessible to the curious visitor. Costa Rica enjoys a very stable political climate and economic development, providing visitors with a tranquil setting for their stay. The country and its people have a peaceful disposition, which makes for the perfect place to enjoy an unforgettable vacation. Costa Rica offers dreamlike landscapes, kind people willing to share their culture and a safe country to experience natural wonders. Costa Rica provides the perfect combination of relaxation, adventure, culture, fine cuisine and wildlife. Visitors find in Costa Rica an adventure paradise set in the most beautiful natural and safe environment. It is also the home of four World Heritage sites certified by UNESCO.
---
Ready to travel? Start planning your vacation with Keytours Vacations, your expert in personalized travel experiences.