While fine dining with white tablecloths and Michelin stars has its place, if you want to really get to know a destination, there's nothing like sampling its authentic street food. And one of the best places for amazing street food is North Africa - specifically Egypt and Morocco. Cairo, Marrakesh, Fez and Luxor all boast thriving street food scenes, where you can often get a tastier meal than you would at a restaurant -- and for much cheaper too. Let's explore some highlights of these countries' street food.
1. Taameya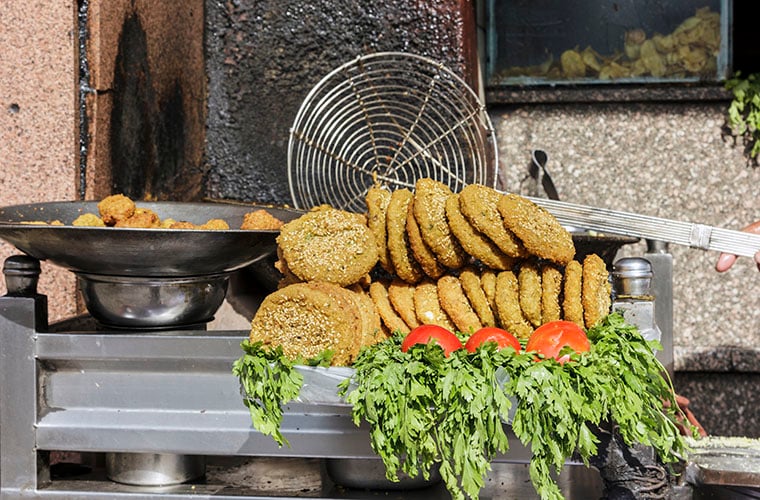 The Egyptian version of the famous Middle Eastern classic snack falafel is usually made with fava beans instead of chickpeas. You'll find it flavored with a variety of spices like coriander, cumin and parsley along with leeks and onions and coated with sesame seeds before it's fried, then stuffed into a warm pita bread with vegetables and sauces.
2. Kunafa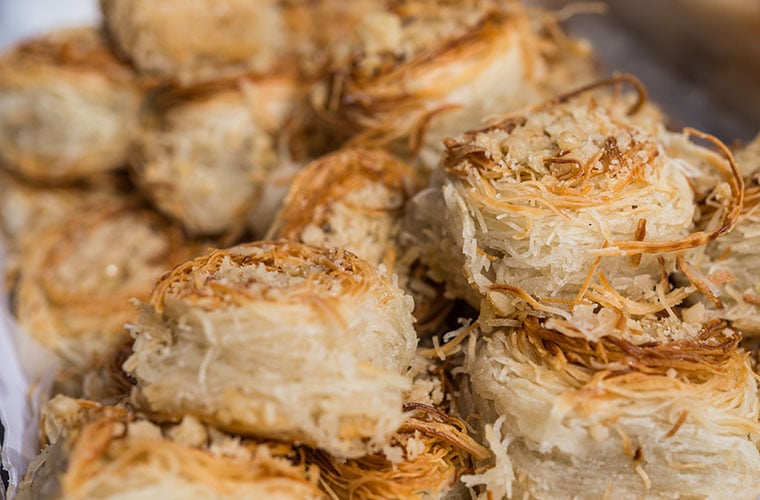 For a sweet treat, try the flaky, delicious kunafa. Though it's thought to have originated in the Levant, today it's Egypt's most popular dessert. Kunafa is made with a buttery dough shredded into fine strips, baked to golden perfection, filled with cream or sweet cheese, then drenched in syrup and sometimes sprinkled with finely chopped pistachios or other toppings.
3. Sardines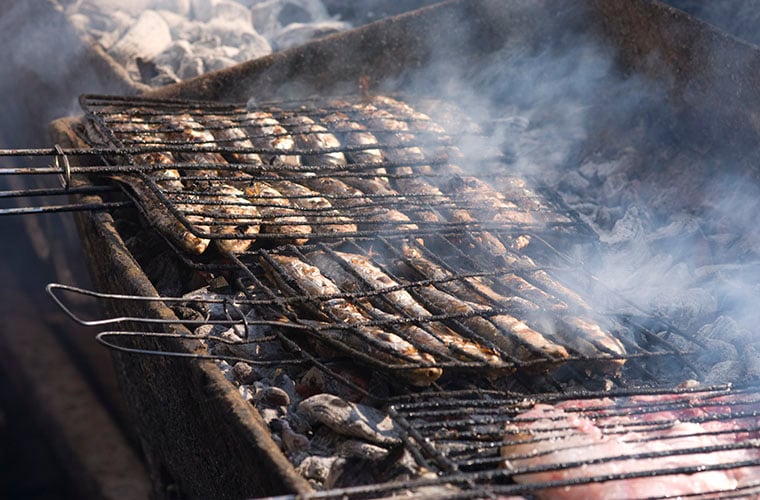 These small fish are ubiquitous on the streets of cities like Fez and Marrakesh (not surprising considering that Morocco is the world's largest exporter of sardines). You'll find them stuffed and fried, often sandwiched together with a generous layer of the classic marinade of Maghreb cooking, chermoula, a savory paste with tomato, garlic, olive oil, lemon juice and a number of spices.
4. Shawarma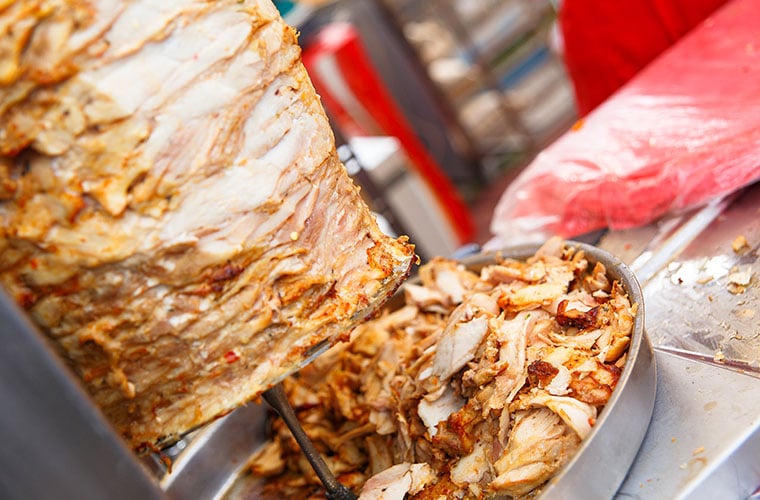 Thick layers of meat roasting and rotating on a spit, then shaved off and nestled into a warm bun and wrapped up with tomatoes, onions, spices and sauces. While shawarma is found all over the Mediterranean and Middle East, Egyptians put their own special spin on it, usually serving it with tahini or a garlic sauce.
5. Freshly Squeezed Juice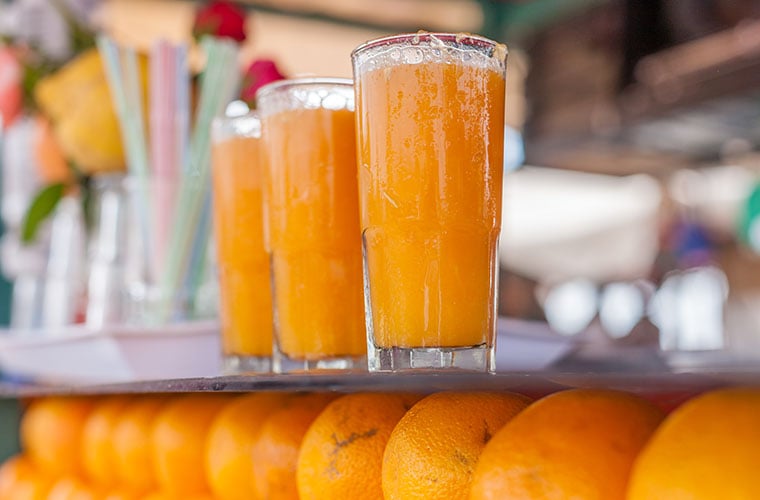 Once you've sampled as much as you can, wash it all down with some freshly squeezed orange juice from one of the countless juice vendors you'll find along Marrakesh's Jemaa el Fna square. The oranges come from local sources and have an incredibly flavorful taste, and though the price can fluctuate, usually is very inexpensive.