A trip to the Caribbean may be just what you need if you're in search of the perfect blend of culture, outdoor activities and sun-drenched beach days. Here are a few of our Can't Miss Caribbean picks!



Belize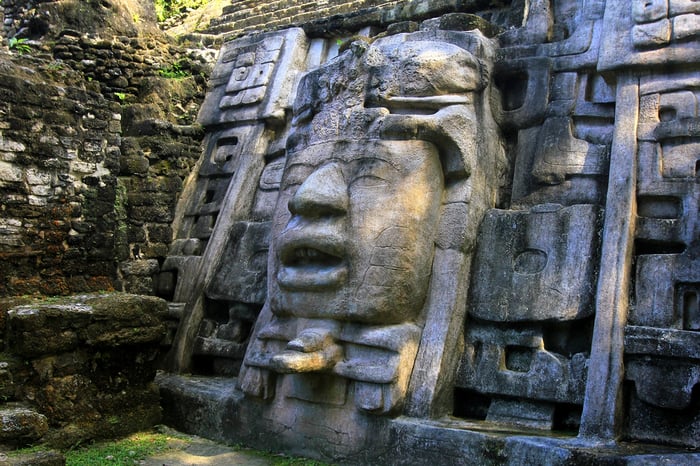 Belize is the perfect destination for the traveler who seeks action and intrigue. Between the Great Blue Hole and the ancient Maya temple at Xunantunich, you'll find caving, diving, hiking, zip-lining, jungles, exotic animals and much more. For travelers who seek out new flavors, Belize offers a one-of-a-kind culinary experience. There's not just one delicious cuisine here, but many, reflecting its rich history and eclectic cultures. Those seeking quiet and relaxation will have no trouble discovering it in Belize. Whether you want a spa retreat on the beach or yoga in the shadows of an ancient Maya temple, you can focus on your mind, body and soul here. And there's a reason why Belize has attracted animal lovers from around the globe, from famed marine biologists to amateur bird watchers. Here, you can interact with all types of exotic animals at various sanctuaries, zoos, national parks and marine reserves.

How to get there? Travel to Belize with Keytours Vacations


La Altagracia, Dominican Republic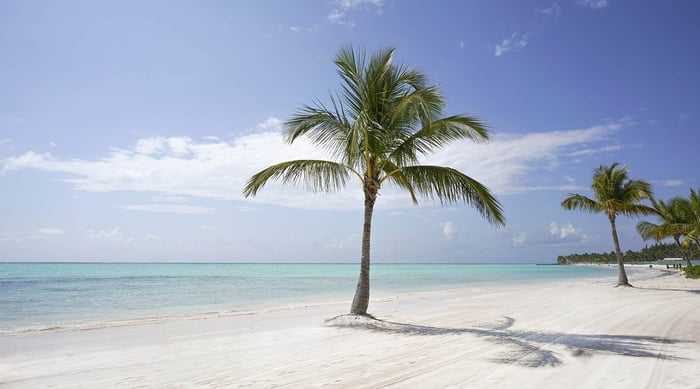 Blessed with one of the Caribbean's longest white sand coastlines, punctuated with sky-reaching coconut palms–Punta Cana is the land of rest and relaxation by the sea. Here, where the Atlantic meets the Caribbean, from the northern tip at Uvero Alto to the southern at Cap Cana, all-inclusive resorts and boutique hideaways offer all the whims and comforts of modern beachfront living. Families enjoy miniature entertainment centers and water parks for children, while couples-only enclaves boast dream wedding locations, with secluded beachside lodging for an ultra-romantic stay. But it's not only about fun in the sun, soft sand brushing against your toes, and iridescent, clear water to swim in, go fishing, or dive for underwater life and shipwrecks.
How to get there? Travel to Dominican Republic with Punta Cana Escapade


Nassau, Bahamas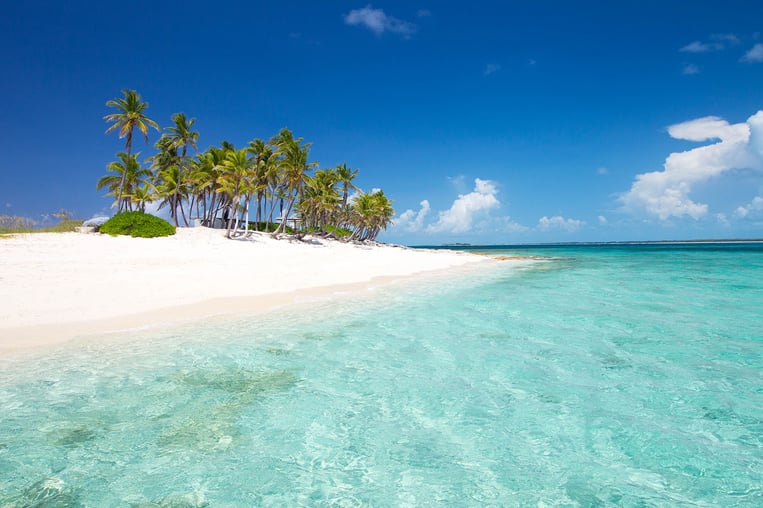 With a culture and natural landscape as vibrant as its history, Nassau is The Bahamas' crown jewel. With a booming Downtown District, Nassau makes for some wonderful on-land entertainment. The beaches are its signature attraction, however, with the likes of Cable Beach at its helm. Turquoise waters boast the best clarity on the planet with a visibility of over 200 feet!

How to get there? Travel to the Bahamas with Bahamas Escapade


Key West, Florida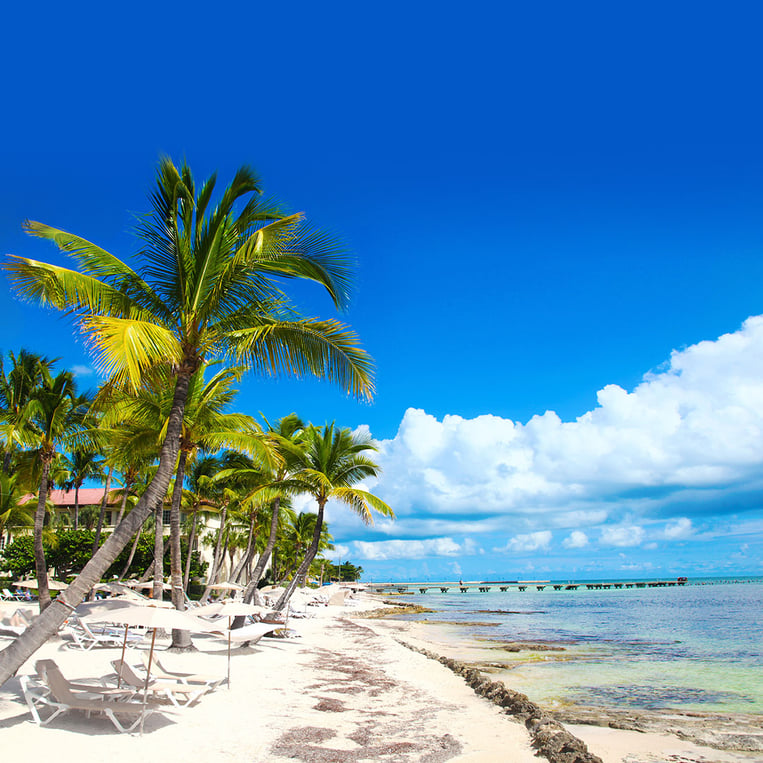 Though Key West is not technically in the Caribbean, it is actually located much closer to the Caribbean islands than to mainland Florida. Enjoy acres of spectacular beaches with powdery white sand and immerse yourself in the colorful flora. Swim with dolphins, shred frosty Atlantic Ocean waves by surfing, and immerse yourself in the perpetual warm waters by snorkeling or swimming. The endless activities will keep you entertained from morning till dusk with jet skiing, and Ferry trips to the Dry Tortuga National Park.

How to get there? Travel to Florida with South Florida Breezes



Montego Bay, Jamaica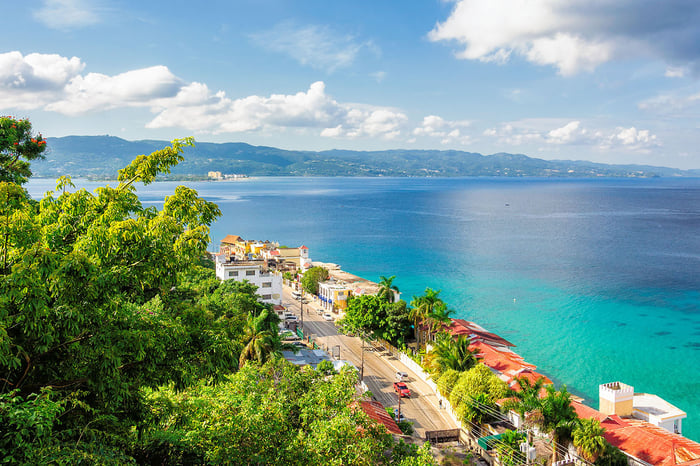 Whilst the world may be most familiar with Jamaica through a sun-drenched lens of lazy, beach days—the gentle wind rustling through the leaves of a coconut tree above you, and the sound of the waves lapping at your feet—in truth, Jamaica, is so much more. From each morning's glorious sunrise until the sea swallows the sun at night, Jamaica presents a magnificent palette of experiences, a kaleidoscope of colors and sounds. Jamaica is a nature lover's dream. Choose to hike daredevil waterfalls, drive or ride along scenic hillside corridors, check in with the gentle native crocodiles on a river safari, or take a trolley through historic towns rich with culture.

How to get there? Travel to Jamaica with Taste Of Jamaica


Antigua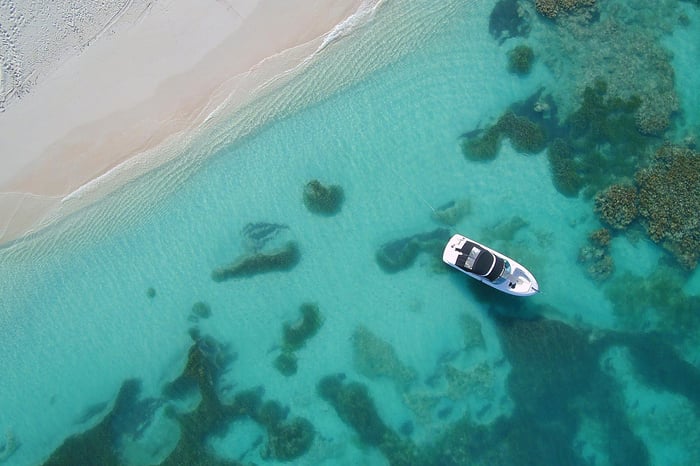 Enjoy colorful coral reefs, Old World charm, and some of the Caribbean's most beautiful beaches on Antigua. Delve into the island's rich history, push your limits with a rainforest zipline or watersports adventure, or simply lay back and savor the sun-drenched sands and crystal-clear waters.

How to get there? Travel to Antigua with Taste of Antigua

Puerto Vallarta, Mexico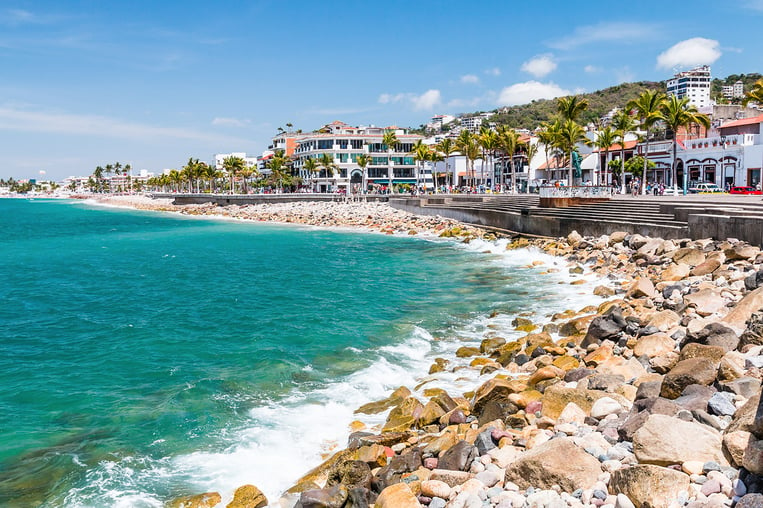 Puerto Vallarta pairs the architecture of colonial Mexico with the flair of its modern, beach resort city persona. Located in the gorgeous Bay of Banderas, Puerto Vallarta is both a tropical and cultural epicenter. Luxury cruises make it a frequent stop along their vacation routes, for the sandy beaches seem quite endless. Art lovers will find a paradise in Puerto Vallarta as well, for the city holds its own with numerous neighborhoods and districts dedicated to creative expression.

How to get there? Travel to Mexico with Taste Of Puerto Vallarta
---
Choose Keytours Vacations, your experts in personalized travel experiences, and make your next vacation one to remember! Customize your vacation or choose one of our packages!