Let's explore some of the world's most famous and scenic wine destinations, from South America to Europe and beyond.
Casablanca Valley, Chile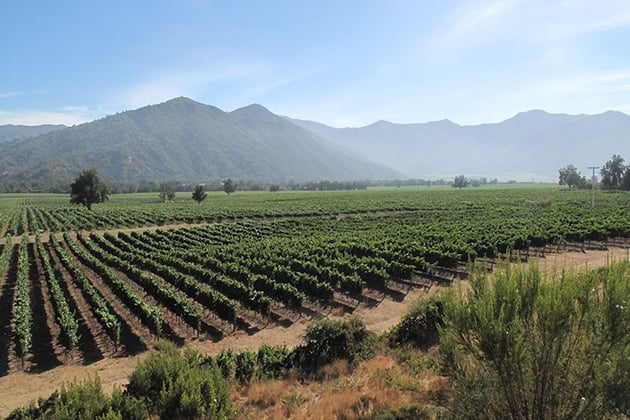 Despite its relatively close proximity to the equator, this wine region enjoys a cool Mediterranean climate because of its unique location between the coastal mountains and the Pacific Ocean. As a result, it's especially known for its white wines like Sauvignon Blanc and Chardonnay but also some excellent Pinot Noir and Syrah. You'll find a number of boutique wineries tucked away in this serene valley.
Signature Wine You Must Try: Crisp, coastal Chardonnay or Sauvignon Blanc
Also See While You're There: Poet Pablo Neruda's house and grave are nearby on Isla Negra.
Mendoza, Argentina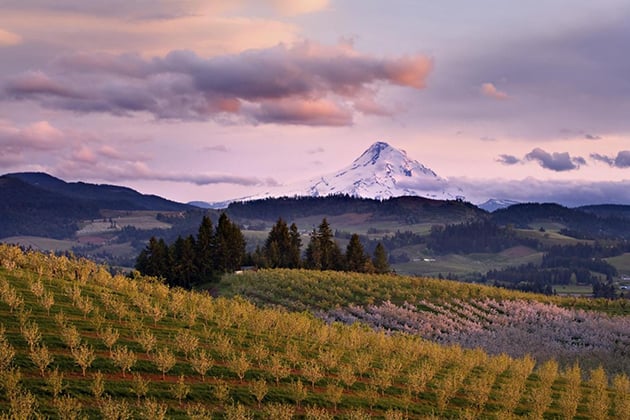 Possibly the most famous wine region in South America, Mendoza is a large region roughly the size of Illinois, graced with the spectacular scenery of the Andes mountains. It's home to big-name wineries like Trapiche, which has been in the business since 1883, as well as many small family operations. Mendoza's signature wine is the malbec, a smooth, fruity red that's perfectly suited to the region's mild continental climate and high elevation.
Signature Wine You Must Try: A juicy, jammy Malbec
Also See While You're There: Stroll the picturesque, laid-back streets of Mendoza city
Cape Winelands, South Africa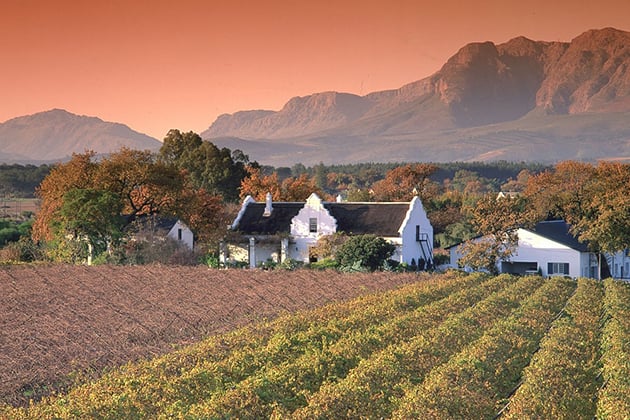 South Africa's winemaking tradition dates back centuries, and the oldest wineries in the country have been in operation since the 1600s. Sample local cuisine in this historic area, stop into a cozy farm stall, and take in the beautiful scenery, all just outside Cape Town. The varied geography means there are many types of wines produced here, from the signature Pinotage (the only varietal native to South Africa), Cabernet Sauvignon and other reds to light whites like sauvignon blanc and chenin blanc, and even dessert wines.
Signature Wine You Must Try: Pinotage, a distinctive, smoky red unique to South Africa
Also See While You're There: Quaint, historic towns like Stellenbosch and Franschhoek
Douro Valley, Portugal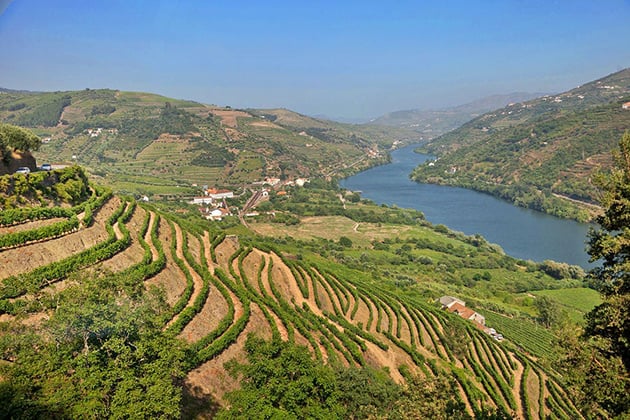 For a different kind of wine experience, explore Portugal's sun-drenched Douro Valley. Famous for port, the sweet, fortified wine that has been produced for centuries, the Douro region is among the oldest protected wine regions in the world. You'll find most famous port houses (known as "shippers") in the city of Porto near the Douro River. Some are private but others offer public tours and tastings.
Signature Wine You Must Try: What else but port, Portugal's most famous export?
Also See While You're There: Port's lively, colorful Ribeira neighborhood and its terraced waterfront houses
Chianti, Italy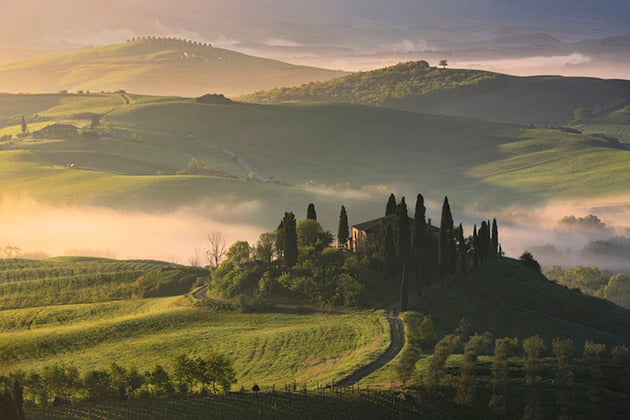 The quintessential storybook wine region, Chianti boasts stunning panoramas, medieval towns, and of course, famous red wines. There are strict rules set for Chianti wine, including a requirement of at least 80% Sangiovese grapes. And while the earliest wines produced in Chianti were actually whites (way back in 1398), you won't find many here now. However, nearby San Gimignano is famous for its golden-hued, floral Vernaccia.
Signature Wine You Must Try: A ruby red Chianti Classico, famous for its black rooster logo and produced only in one specific area of Chianti.
Also See While You're There: Enchanting small town Greve, a favorite weekend getaway for residents of nearby Florence
Champagne, France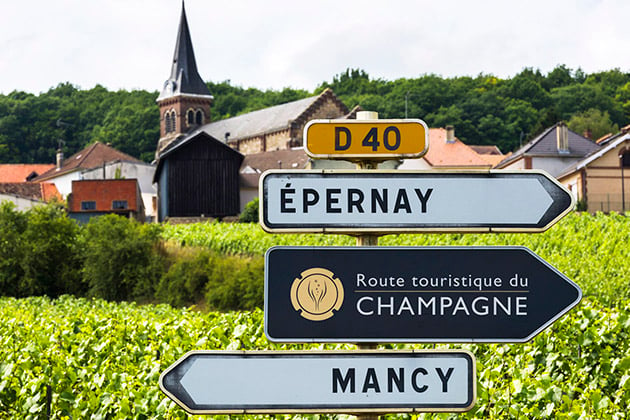 Classy champagne is practically synonymous with both elegance and celebration. While some refer to any sparkling white wine as champagne, in fact officially the only true champagne comes from this historic region east of Paris. Benedictine monk Dom Perignon pioneered winemaking techniques in the mid 1600s and set the stage for the sparkling wine industry in the area (you can visit his resting place today in the charming town of Hautvillers). Epernay is the most famous town for Champagne and is home to the big-name houses, but you'll also discover hidden treasures in smaller towns like Hautvillers and Troyes.
Signature Wine You Must Try: Champagne, of course!
Also See While You're There: Reims cathedral, site of 25 coronations of kings of France and a dazzling example of Gothic architecture
Barossa Valley, Australia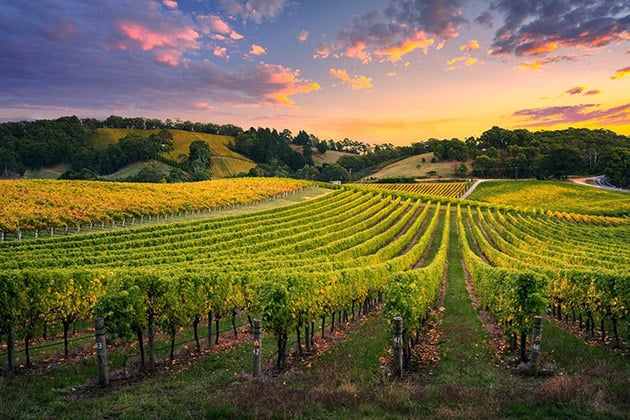 Barossa Valley, located in Australia's south near the city of Adelaide, is one of the oldest wine growing regions in Australia. The area is known for its bold, complex wines, the most famous of which is Shiraz (actually the same grape as syrah but was renamed in Australia due to the distinctive style of the Australian variety). The gently rolling landscape also produces lush whites like Chardonnay, Semillon and Viognier.
Signature Wine You Must Try: Shiraz, a fruity and earthy red
Also See While You're There: Adelaide's beautiful Botanic Garden, an oasis of nature in this bustling city
Hawke's Bay, New Zealand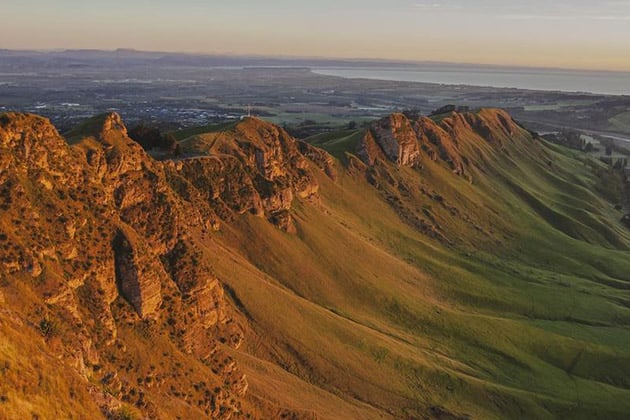 Site of New Zealand's very first vineyards, Hawke's Bay is known for full-bodied reds like Merlot, Cabernet Sauvignon and Malbec blends, as well as some innovatively complex Chardonnays. There's no shortage of natural beauty either, between the rugged coastline, soaring peaks, and even a distant volcano.
Signature Wine You Must Try: A rich Merlot Cabernet blend or aromatic Chardonnay
Also See While You're There: The famous art deco architecture of Napier