Croatia is a land rich with history, art, and culture, and these architectural gems are not to be missed.
1. Sponza Palace, Dubrovnik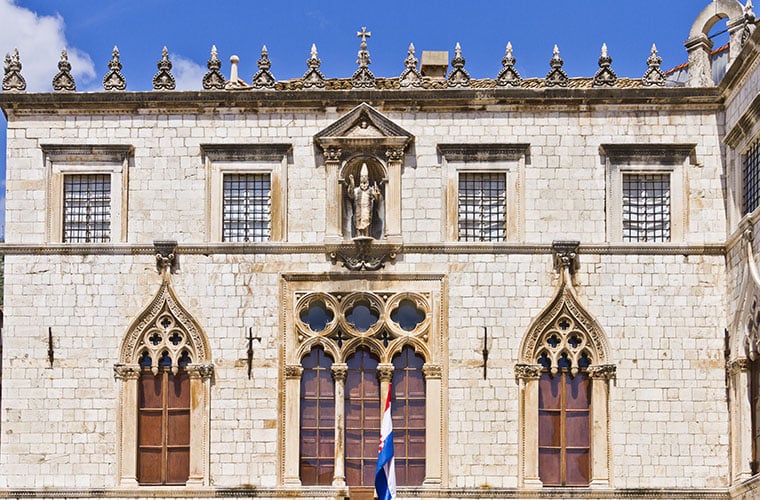 Also known as Divona, Dubrovnik's Gothic-Renaissance Sponza Palace is one of the few survivors of the 1667 earthquake that devastated the city, killing thousands and destroying more than 75% of all public buildings. Constructed between 1516 and 1522, the palace was originally built as the city's customs house and mint but today houses the State Archives. The building is lavished with beautiful details, including intricate carvings on the columns.



2. St. Mark's Cathedral, Korčula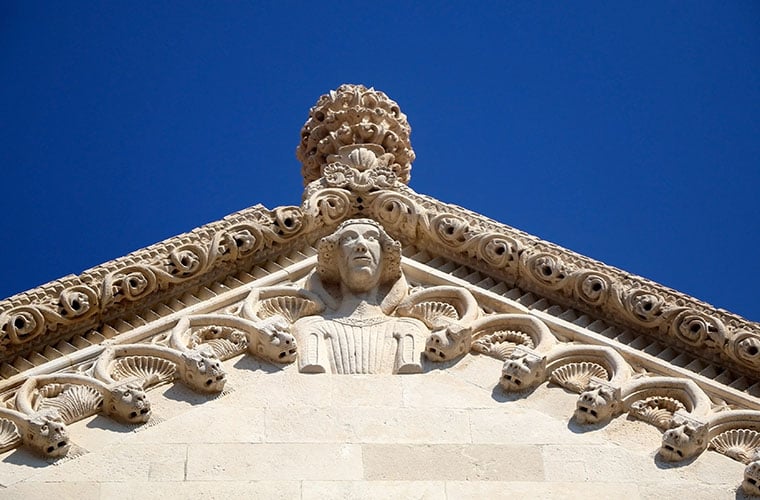 Another Gothic-Renaissance treasure, St Mark's Cathedral in the town of Korčula was built in the 15th century using local limestone from nearby islands. The elaborate facade features a number of striking details, such as the naked crouching figures of Adam and Eve framing the door, four grotesque masks on the rose window above the main door, and carved lions including the winged St. Mark's lion sculpted in relief on the front of the balustrade. The stunning tower and cupola were completed in 1481 by famed stone mason Marko Andijic and other members of the renowned Andrijic stone masonry workshop.
3. Diocletian's Palace, Split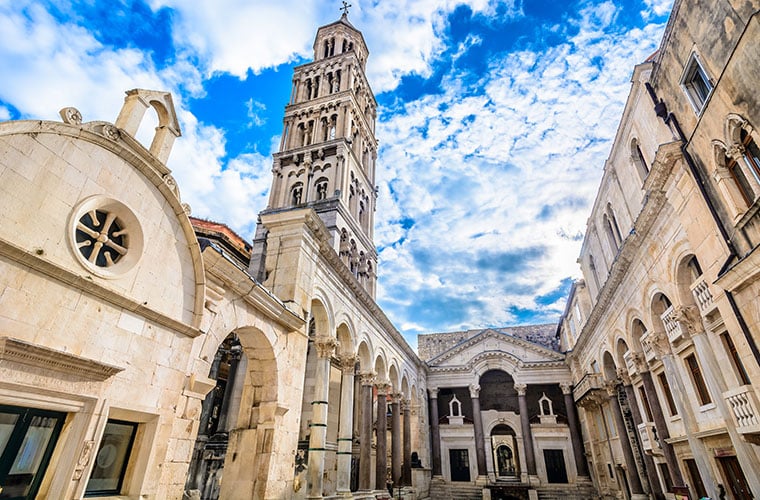 Diocletian's Palace was built for the Roman emperor Diocletian as a retirement home in the early 4th century AD, and now serves as the heart and soul of Split. Though called a palace, it's really more of a massive complex and in fact comprises nearly half of Split's Old Town. Constructed of local white limestone from the nearby island of Brač as well as imported marble, the stunning palace has undergone many changes throughout the centuries, particularly in medieval times when many homes were built in between and among the ancient buildings and within the streets and docks.

4. Radovan's Portal, Trogir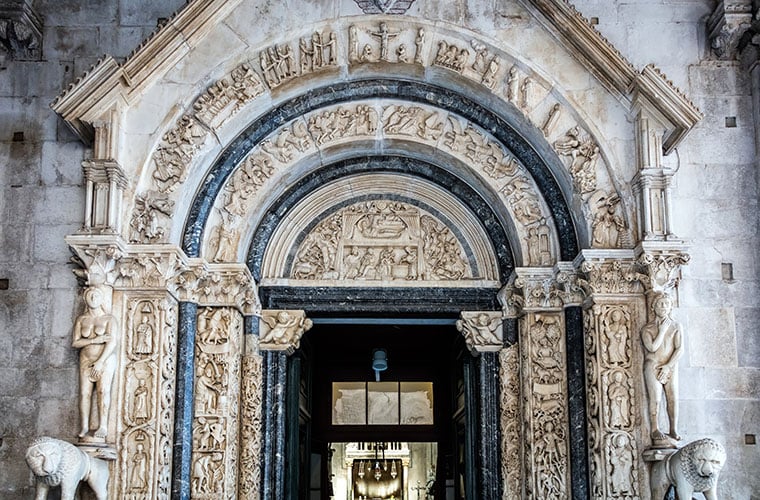 The lovely seaside town of Trogir is most famous for its breathtaking 13th century portal in the Cathedral of St. Lawrence. Known as Radovan's Portal, after its creator Master Radovan, the portal remains one of the most masterful examples of medieval Romanesque sculpture in Europe. In four main parts, the portal depicts in intricate detail a number of scenes from both the Bible and daily medieval life, including the Labor of the Months and various hunting tableaux.

5. St Mark's Church, Zagreb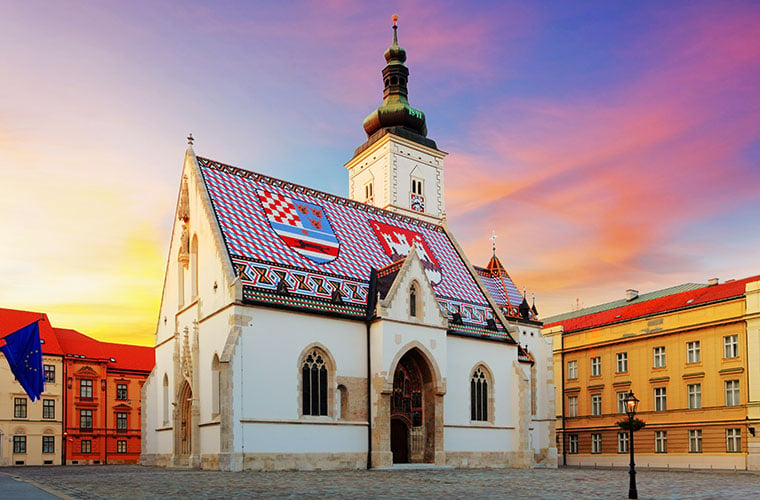 Croatia's capital city is full of notable architecture, but its most recognizable may be St Mark's Church, with its colorful roof. Brightly colored tiles are laid to represent the coats of arms of Zagreb and the Kingdom of Croatia, Slavonia and Dalmatia. However, this design dates back only from the restoration of the church in the 1870s, while the church itself was probably built in the mid 1200s and added to and renovated many times over the centuries due to earthquakes, fires, and sometimes just changing tastes.