From the cinnamon-colored sands of the Sahara to the other-worldly salt flats of Bolivia; desert travels offer once-in-a-lifetime adventures. Whether trekking, sand boarding, photographing, or camping - deserts around the world offer a glimpse into the barrenness that we do not get to see in our daily life. There is just something about traveling to desert places that stirs our soul.

With so many desert places around the world, we have come up with a short list of desert travel experiences to get you started planning your desert travels.
Sahara Desert From Marrakech, Morocco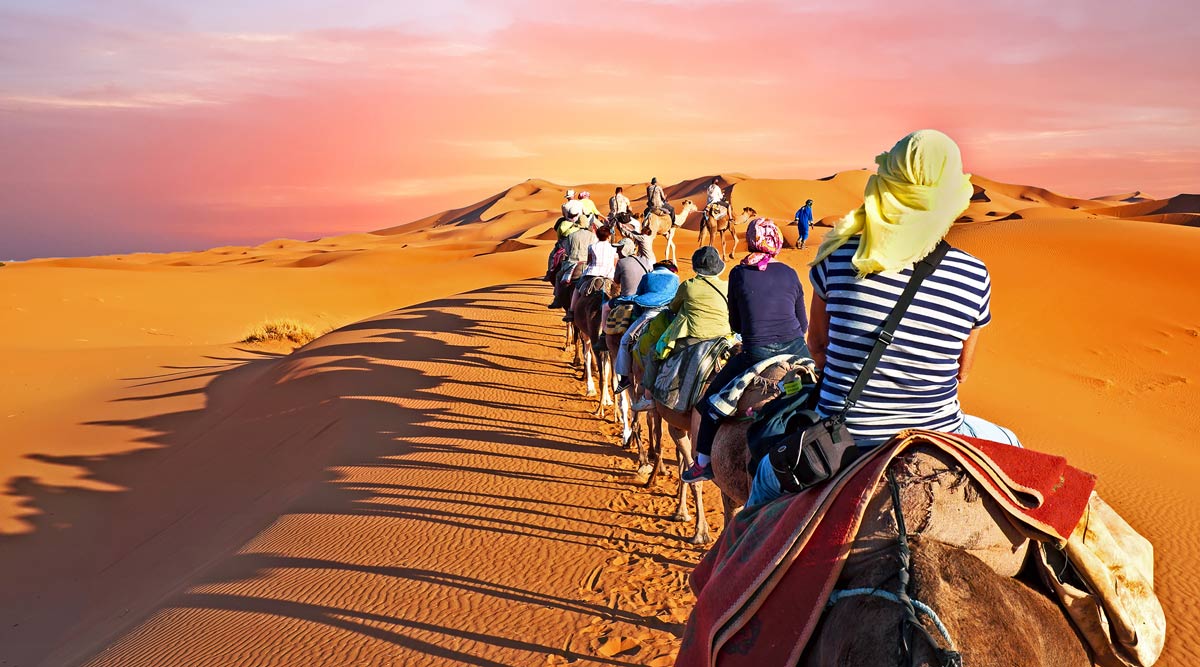 Leave the bustling medinas and souks behind and discover an altogether slower pace of life as you join your local guide on a 3-day desert tour from Marrakech, Morocco. Trek on a camel through the large seas of sand dunes of the pre-Saharan Steppe, Erg Chebbi, enjoy traditional tagine and sweet mint tea, spend an evening under the stars in Berber tent in the Sahara Desert, pass through the High Atlas Mountains and visit the UNESCO-listed Aït Benhaddou kasbah.

How to get there? Travel to Marrakech on JEWELS OF MOROCCO

Kalahari Desert, Botswana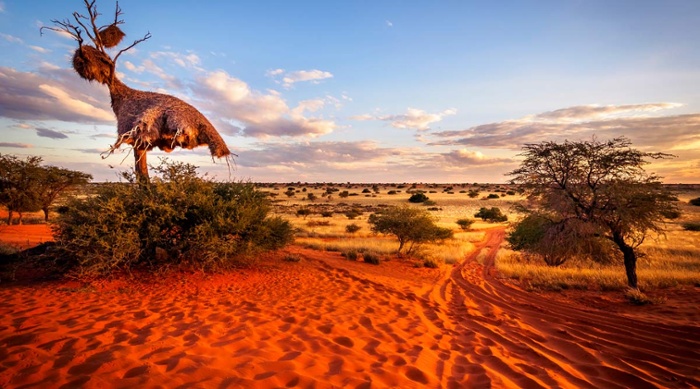 Botswana is one of Africa's best kept secrets, with the Okavango Delta, Chobe National Park, the Kalahari Desert and one of the largest concentrations of wild game. Unique and varied safari experiences steal the limelight in this land of quiet waterways, dry deserts and game-rich savannahs. The Northern plains of the Central Kalahari Game Reserve face a huge pan with endless horizons and vast skies to take your breath away. Travelers to Botswana will be immersed in the local culture through an interpretive guided Bushman walk. They will observe lions, cheetahs, brown hyaenas and wildebeest in their natural habitats. This is Africa untamed in all its magnificent glory.

How to get there? Travel to Botswana on Kalahari Desert Adventure

Great Victoria Desert of Australia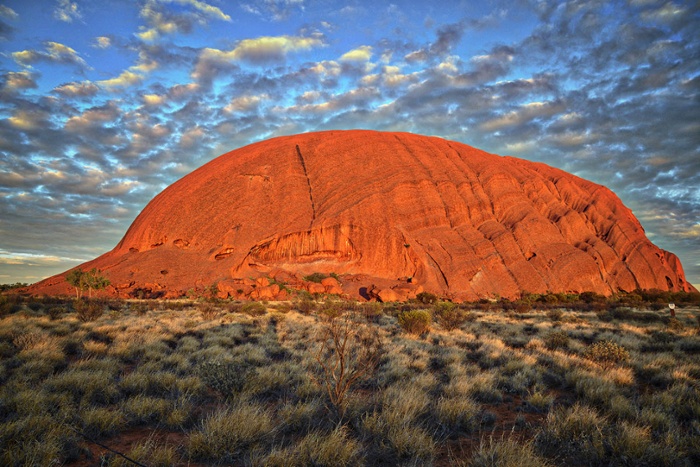 Journey to the heart of Australia to experience the Red Center and The Great Victoria Desert. The Great Victoria Desert is a pristine, arid wilderness known for its red sand dunes, stony plains, dry salt lakes and as a global hotspot for reptile diversity. Take an excursion into the Outback, dine under the Southern Desert sky, travel deep into the desert of the Pitjantjatjara Lands to meet the Anangu people, view magnificent cave paintings and admire a 360-degree view of the surrounding countryside, including the distant Uluru.

How to get there? Travel to Australia on The Red Center Escapade

Sonoran Desert, Arizona, USA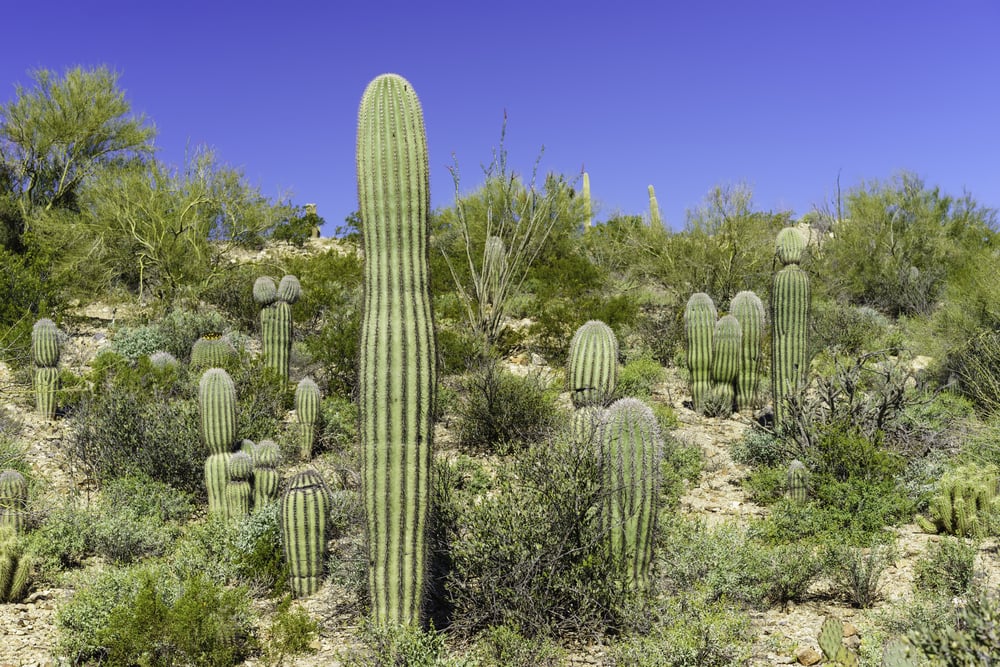 Take to the open roads of sunny Arizona with an unforgettable adventure through desert valleys and red-rock canyons. The Sonoran Desert stretches from southwestern Arizona to southeastern California and much of the Mexican state of Baja California Sur and is know for having more plant and animal types than any other desert in the world. Explore the beauty of the Sonoran Desert through guided hikes, mountain bike tours or a hot air balloon ride.

How to get there? Arizona Valleys And Canyons

Salar de Uyuni Salt Flats, Bolivia

Located at the crux of Bolivia, Chile and Argentina, the salt flats offer a gorgeous and dazzling vista of what time and natural processes can produce.

How to get there? Travel to Bolivia with Discover La Paz Bolivia
---
Choose Keytours Vacations, your experts in personalized travel experiences, and make your next vacation one to remember! Customize your vacation or choose one of our packages!