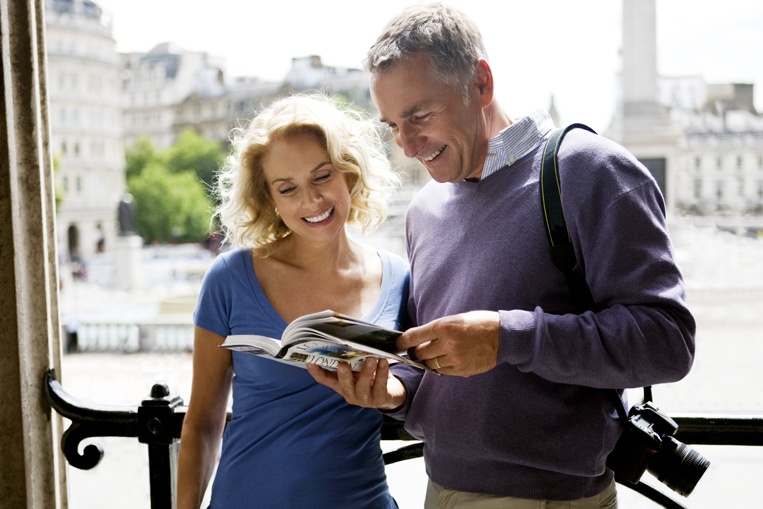 Make your New Year's travel resolution a reality with these amazing destinations and vacation packages! Find new reasons to visit old favorites and discover cities you never knew existed with the top 15 destinations for 2018. With vacation spots in Latin America, Europe and the Mediterranean, there is bound to be a trip just for you.
---
Latin America
1. Iguazu Falls, Argentina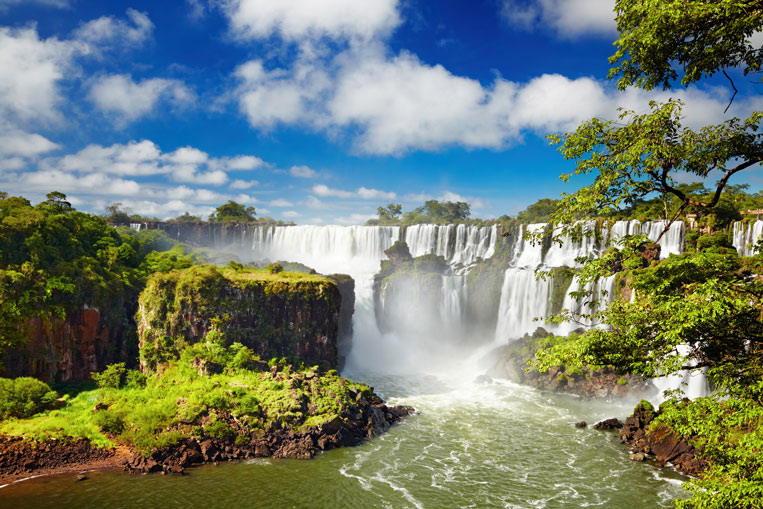 ---
The largest waterfall system in the world, Iguazu Falls spans the boarder of Argentina and Brazil. This system boasts 275 waterfalls and cataracts and reaches a massive 2.7 km wide. Devil's Throat, the tallest fall at 80 meters, lands just shy of the tallest fall in the world behind Africa's Victoria Falls at 108 meters. Don't be fooled, however, though it may not be the tallest, Iguazu still towers over Niagara Falls in the U.S. You may start your visit on the Brazilian side where you will have the best panoramic views of the falls before crossing into Argentina for a little adventure. Speed boats will take you up close and personal with the grand Iguazu, so bring a pancho!


---
2. Buenos Aires, Argentina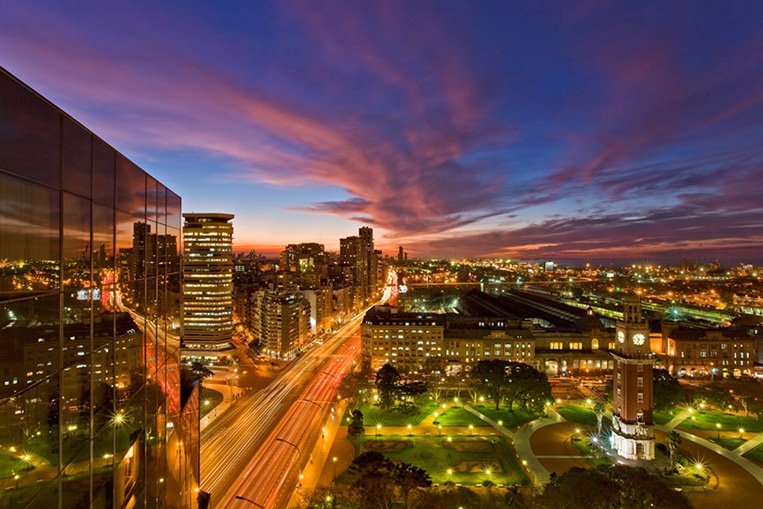 ---
French buildings, Italian food, Spanish nightlife. Buenos Aires has a vibe all its own with a European flair and Latin American passion! The Argentine capital is a great place for sightseeing, but better for taking a long siesta at a cafe and watching the 3 million inhabitants pass by. This city, while a bustling metropolis, is in no hurry. Dinners start late and nightlife reigns supreme in this beautiful capital that is a little bit Paris and a little bit Rio.
---

12 Day Argentina Explorer - Bariloche, Buenos Aires, Iguassu Falls Brazil, Iguassu Falls Argentina, Mendoza
---
3. Sao Paolo, Brazil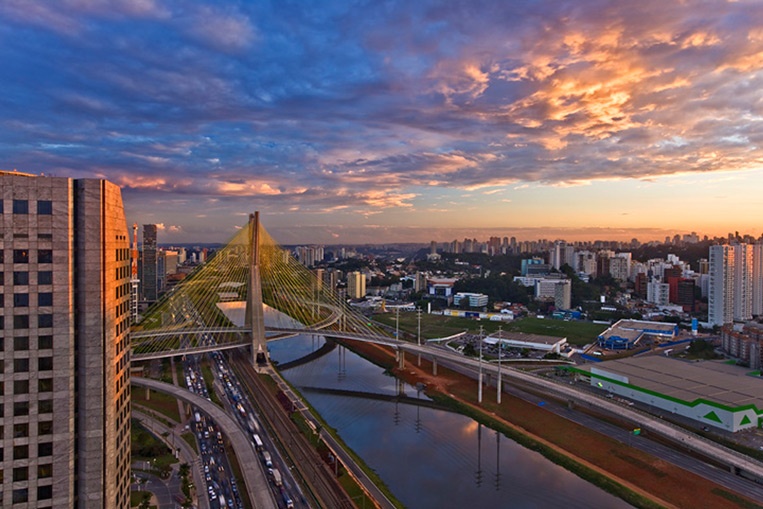 ---
When researching places to visit, Sao Paulo may leave you a bit underwelmed with its packed skyscrapers and business-like exterior. Don't judge a book by its cover, however. Sao Paulo, or Sampa to locals, is home to hundreds of first class museums, art theaters and experimental theaters, restaurants and an avid nightlife. One can see all manner of architecture here from the colonial Patio do Colegio church, marking the location where Jesuit priests established the city in 1554, to the most modern architectural acheivments. This city is a cultural melting pot with the largest Japanese, Italian and Arab populations outside of their home countries. Sampa also boasts the most openly gay community in Latin America. Trust us when we tell you, Sao Paulo, Brazil's city that never sleeps, is well worth checking out.
---
3 Day Discover Sao Paulo - Sao Paulo
---
4. Mendoza, Argentina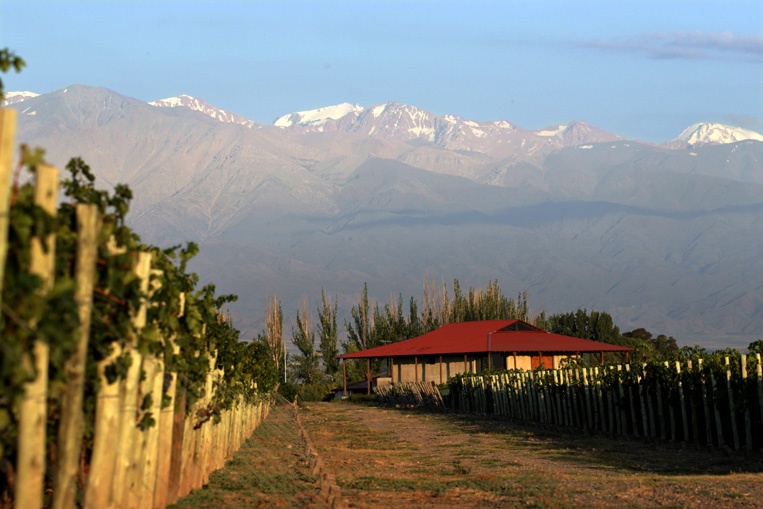 ---
Mendoza, synonymous with wines such as Malbecs, is the heart of Argentina's wine country. Though this city may only be a stop on your trip, you will find it requires a much deeper appreciation. This desert atmosphere makes a great landscape for outdoor recreation like kayaking and skiing in the near by Andes mountains. Mendoza proper is made up of 5 plazas strategically placed in the event of a natural disaster like an earthquake. Plaza Independencia is the city's center with each of the 4 other plazas located 2 blocks from each corner of the center square. Whether you're looking for a great wine to add to your collection or wish to take in the panoramic views of the Andes mountains, Mendoza is the quiet town you've always dreamt of.
---
---
Europe
5. Slovenia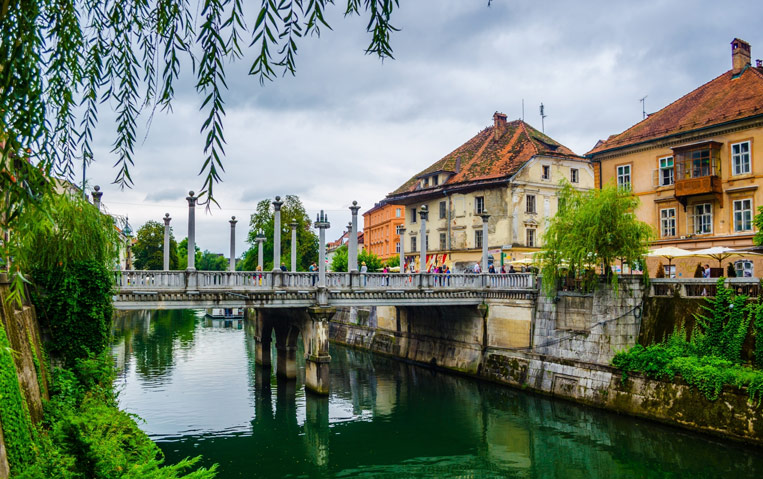 ---
Nowhere speaks to the outdoor enthusiast quite like Slovenia. This country of green trees and greener waters beckons travelers to its valleys. Visitors get the best of the Mediterranean and the Julian Alps which surround this picturesque landscape. Whether you're interested in outdoor activites, gourmet meals or art and architecture, Slovenia has a spot for you. Visit Lake Bled, a glacial lake fed by hot springs, to see the lone island with its baroque-style church in the middle of the lake. Spend a day in Llubljana, Slovenia's capital for beautiful examples of baroque architecture mixed with 20th century structures like the Triple Bridge. You may even want to go spelunking in one of the underground cave systems! Don't forget to sample all the great flavors Slovenia has to offer as you will discover a unique combination of Italian, Austrian, Hungarian and Balkan influences in dishes made with only fresh, locally sourced ingredients.
---
6. Croatia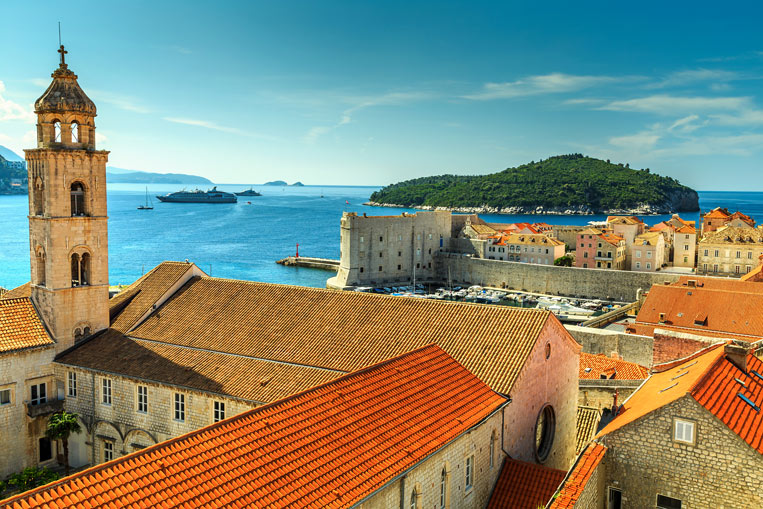 ---
Nestled in between Eastern Europe and the Balkans lies the patchwork quilt nation of Croatia. A long coastline along the Adriatic Sea has turned this country into the rope in a long game of tug-of-war between empires. For centuries Croatia was passed between rulers from all over Europe and the Mediterranean, each one leaving behind a whisper of cultural influences that can be seen in the food, art and architecture. Travelers come from all over to sun on Croatia's glistening beaches or to island hop some of the country's over 1,000 islands. Travel to the largest city, Dubrovnik, for a glimpse of the Medieval wall surrounding the Old Town with its Renaissance and Gothic buildings. If outdoor adventure is what you seek, head to the Dinaric Alps for rock climbing and hiking. Move further inland and you'll discover vast farmlands hiding biking and hiking trails. Be sure to sample some of Croatia's amazing produce, wine and olive oil, each making a name in the global market with award winning flavor.
---
---
7. Ireland and Northern Ireland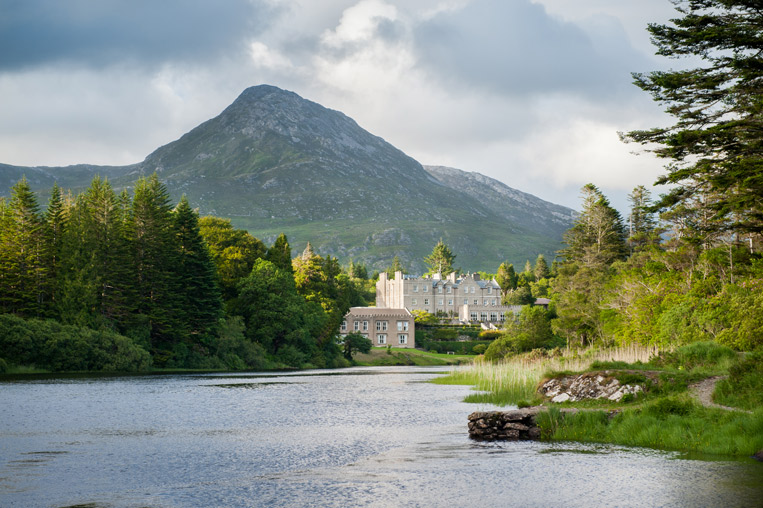 ---
Don't be confused, Ireland and Northern Ireland are two very different countries. While they share a common ancestry, recent history known as The Troubles separated north and south in a conflict that remains present for many to this day. Aside from the civil unrest, Ireland is home to a wide and varied landscape from the ocean side of Galway to the lakes of Roscommon to the moon-like eerieness of the Burren. The country is known for its lyrical nature, giving birth to many of history's authors, poets and playwrights. No matter where you are in Ireland, you will feel the history of a nation that has seen both feast and famine, but never lost its character. Pop into a local pub for a pint and you will certainly hear a tale of a nation born of tradition and myth blended into the rich culture of Ireland today.
---
---
8. Copenahagen, Denmark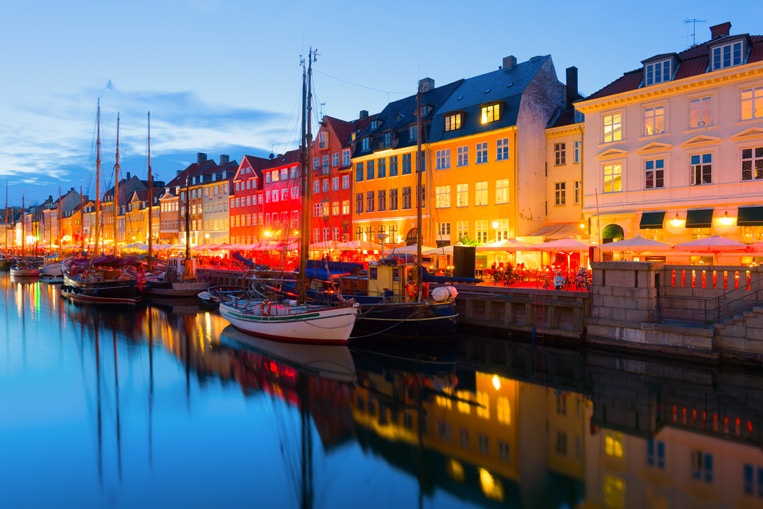 ---
You might be surprised to find that Copenhagen often finds itself on the top of many world lists; hippest city, most Michelin-starred restaurants (15), most liveable. That's right, most liveable. Try and imagine a town built by Ikea; practical and accessible with effortless style. Considered one of the cleanest cities in the world, Copenhagen boasts a harbour clean enough to take a swim, a public transportation system with reliable, round-the-clock service and takes bicycling as a serious mode of transport. Nowhere else will you find a city with such a knack for "Scandi-cool" living.
---
---
9. Brussels, Belgium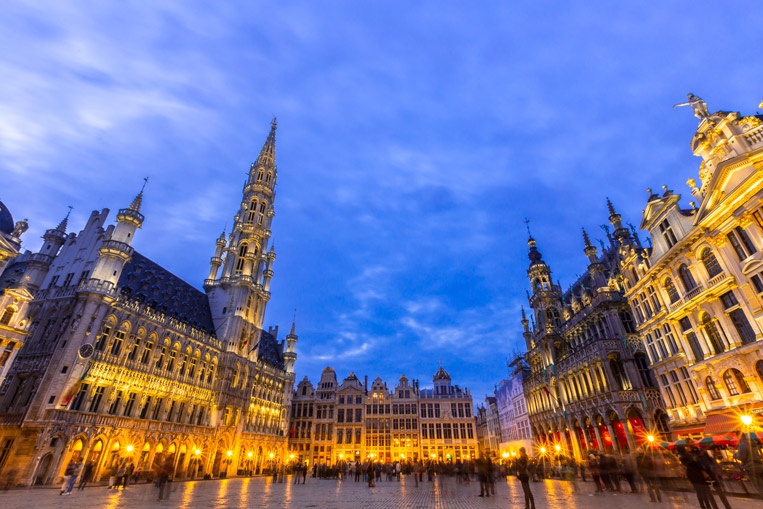 ---
In order to understand Brussels, Belgium, one need only look to the surrealist artist Rene Magritte and his dream-like, yet humorous imagery. Here you will find a unique blend of Mid-century modern architecture with organic art nouveau structures, 19th-century mansions and ultra modern glass facades. This hidden gem of multicultural history, art and architecture also offers a high quality of life for its residents with ample cafes and nightlife.
---
8 Day Paris, Brussels, Amsterdam
- Paris, Brussels, Amsterdam
---
10. Iceland - The Northern Lights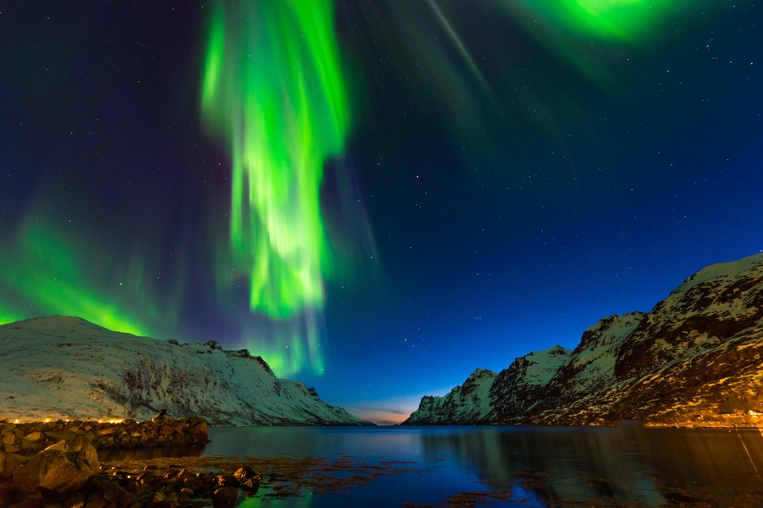 ---
Chances are this natural phenomenon is on the top of your bucket list. Generally not visible in the continental U.S., many will have to travel to witness the incredible aurora borealis. Iceland is one of the best places in the world if you want to increase your chances of seeing the Northern Lights. With a population of 300,000 spread thin across an island smaller than the state of Kentucky, it isn't hard to find a dark corner of the country for optimal viewing. The best time to travel is between November and March due to the long nights - 19 hours during the winter solstice, to be exact. Don't be too hastey in planning your excursion north, however. Pay attention to the moon cycles as the best time to arrive is about 5 days before a New Moon; this gives visitors several long nights of near total darkness. The worst time to travel is during a Full Moon as the reflected light will often drown out the soft green of the aurora. Iceland is an outdoor enthusiast's dream with everything from hot springs for swimming to glaciers for hiking, giving visitors ample opportunity to witness this inspiring event.
---
---
11. Tallinn, Estonia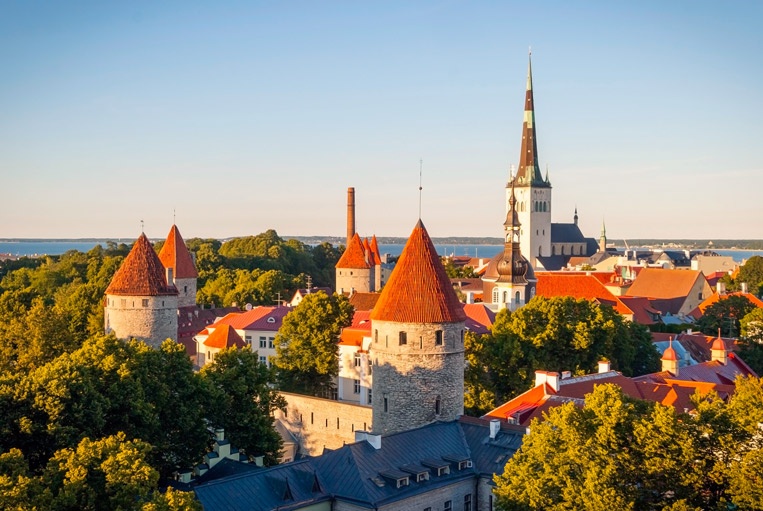 ---
Amidst travel powerhouses such as Finland, Sweden and Russia lies the nation of Estonia. A long-time plaything of other, more powerful nations, Estonia is finally an independent country with a fascinating story to tell. Tallinn, the country's capital and main cultural hub, is home to one of Europe's most complete historical walled cities. To visit this beautiful city is to step back in time. Visitors are awed by the cobblestoned streets, 15th century defensive tower, and 13th century Gothic Town Hall. Charming in a humble way, Tallinn welcomes guests with open arms to its painfully photogenic shores.
---
---
The Mediterranean
12. Egypt
---
History itself lives here. Millenia-old monuments stand against a harsh desert climate beside the lush and fertile land surrounding the Nile river. Egypt awakens the Indiana Jones in every visitor to its shores with only a fraction of its mysterious past unearthed. Religions were born here and died here, languages perfected then long forgotten, each leaving a lasting mark on a country that, to this day, remains a center for cultural identity. Egypt is home to one of the oldest sects of Christianity, the Copts, whose liturgical language and traditional calendar date back to the time of the pharaohs. Visitors may be suprised to find that Egypt also boasts a beautiful coast with ample beaches and a rich coral reef habitat. Take a dip in the Red Sea, explore a hidden tomb, or watch the horizon shift and ungulate from the comfort of a hot spring oasis. Endless possibilities await in a land where history was born.
---
---
13. Marrakesh, Morocco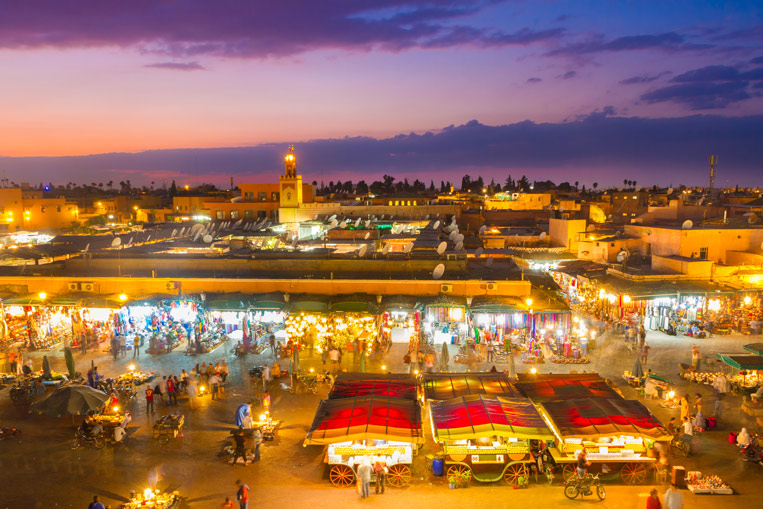 ---
Crowded streets filled with the smell of tanning leather and roasting meats, this is Marrakesh. This bustling metropolis reveals a rich history of ancient culture still carried on to this day. Traditionally painted tiles and carved-wooden designs can be found throughout the many souqs, shopping squares, in the city. Beneath the hustle and bustle lies a religious beat to daily life in Marrakesh. Five times a day visitors will hear the unearthly call to prayer as it permiates the air over the noise of the city. Make your way through the labryinth of streets and makerts to Djemma El Fna, the market center of Marrakesh. Here you will find snail vendors serving a popular street food beside acrobats and magicians, acting troupes putting on a show next to a butcher selling meats. Once you've grown weary of the non-stop energy of Marrakech, recharge your batteries in a local riad. These boutique hotels are generally found in former merchant's mansions and offer a look at the finer side of Moroccan life.
---
---
14. Jordan - The Dead Sea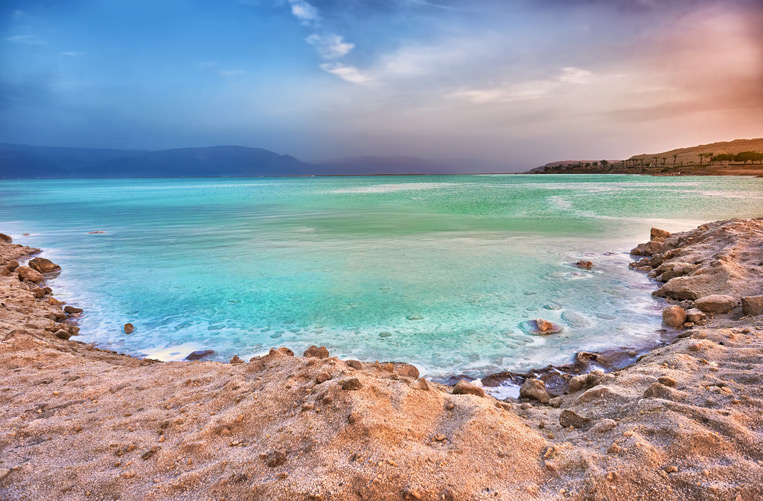 ---
Separating the West Bank, Israel and Jordan is the Dead Sea. At 408m below sea level, this coastline is the lowest point of land on Earth. Travelers flock here from all over the globe to swim in the vibrant blue waters. Due to the hyper salinic content of the sea, however, floating contently is the best you can do. Despite the need to look beach ready, we do not recommend shaving before your dip in the water as the salt will introduce you to cuts you didn't know you had. Aside from the potential sting hazard, the Dead Sea has many restorative qualities that make a swim seem like a trip to the spa.
---
8 Day Best of Jordan Multi City Vacation - Amman, Petra, Dead Sea Jordan
---
15. Tel Aviv, Israel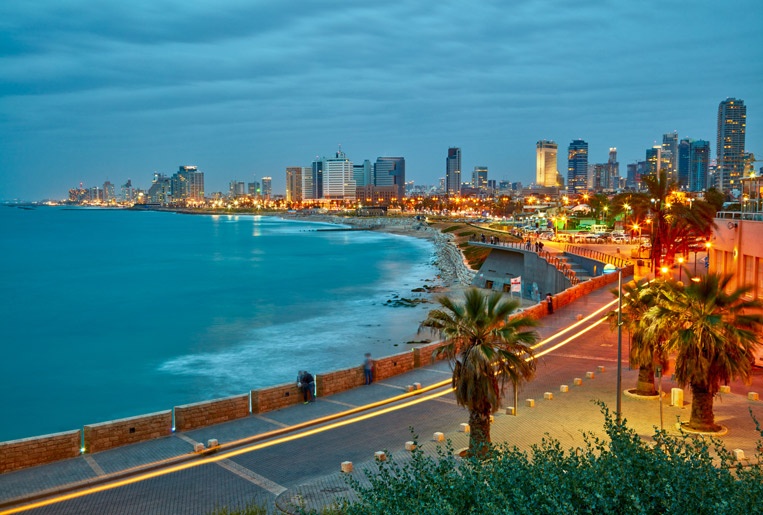 ---
In stark contrast to Israel's other great city, Jerusalem, sits Tel Aviv. Known to some as the "Mediterranean Manhattan," Tel Aviv is a hub of Mediterranean chic in a vibrant and modern cosmopolitan. Here you will find art galleries and military museums, upscale bistros and casual hummus spots, peaceful parks and a pumping nightlife. Where Jerusalem boasts architecture from antiquity, Tel Aviv is home to UNESCO-listed 1930s Bauhaus architecture and structures throughout the city. Spend a week tanning on the beach and visiting museums and you will find it difficult to leave once your trip ends.
---
---